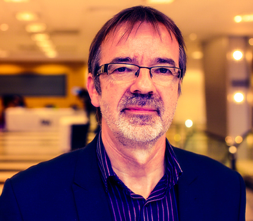 Recently we've had a lot of interest from schools and trusts about the tools available to support effective collaboration for both staff and students.
Guest blogger Andy Hutt, Educational Specialist from Learning Potential explores the benefits of collaborating across schools and tops tips to make it effective.
It's something of an understatement to say that the educational landscape has changed significantly over the past 25 years! Anyone viewing this landscape now sees a diverse range of schools, academies, UTCs, Career Colleges and Free Schools. One consequence of this diversity is the much greater degree of self-control and autonomy that schools now have. At the same time, levels of local authority support have diminished considerably. In the gap left behind, and as accountability frameworks continue to strengthen, the onus has shifted to schools, indeed the whole education system, to become 'self-improving'. In response, new partnerships have emerged in a variety of ways, such as multi-academy Trusts (MATs), school-centred initial teacher training and schools seeking commercial and educational sponsors. So, curiously, the political context has driven both a fragmentation of the system and, simultaneously, a need to unite, to partner and to work together. A House of Commons Education Committee report in 2013 saw it this way, "While there are tensions between competition and collaboration, these are largely creative tensions and collaboration is growing in many forms within a competitive school system."
Putting the political context aside for one minute, there are positive reasons for school collaboration. Indeed, collaboration may be one of the key benefits brought to schools by being members of a trust organisation. For example, Earley et al2 describes how collaboration can help schools achieve benefits such as additional resources, and achieve economies of scale. A few years ago the NFER conducted a literature review of inter-school collaboration. This provides a still-relevant guide and a series of compelling case studies on how schools can work together by sharing practice, sharing facilities and equipment, or by sharing pupils. The NFER review shows how, in sharing practice, schools within a trust can:
Work together in staff professional development
Share information
Provide mutual advice and support
Plan school development together
Share staff
Run joint projects and activities.
More recently, we have seen the development of specific services to enable schools to collaborate in the context of a 'self-improving' system. The Education Endowment Foundation (EEF) 'Family of Schools' database groups schools into families of 50 according to a number of factors including the prior attainment of pupils, the percentage of pupils eligible for free school meals and the number of children with English as an additional language. It describes itself as "a way of facilitating collaboration between schools to ensure that schools facing similar challenges can learn from each other."4
For schools within a trust, the 'Collaborate' module within FFT's Aspire system enables subject leaders to share school level performance data securely to support collaboration, networking and sharing of best practice. There is also the option to share dashboards across partner schools within the trust.5,
If school collaboration is to be genuinely effective, the partnership between schools needs to be a partnership of equals with clarity of purpose, goals and values. At this point, I can do no better than to close with the following top ten tips for collaboration from Paul Griffiths, Chief Executive Officer at St Clere's Co-operative Academy Trust:
Establish a clear purpose, with shared values, for the partnership
Satisfy a genuine need
Ensure and check that the result will have a positive impact on the progress of children
Start small
Include stakeholders, keeping people informed. Communication is vital
Be strategic
As a first step, consider running a project together
Include staff development activities
Try to save money, not increase costs
To ensure communication, set up a WAN and have a network manager with overall responsibility for ICT in the trust.

Combined, these provide an excellent roadmap for successful inter-school collaboration.

For more information on how RM can help your trust collaborate please visit rm.com/trusts or call us on 0808 172 9527.

About Andy Hutt

Andy has many years of experience working in schools. Former roles have included English teacher, Head of ICT, Literacy Tutor for young adults with autism, and PGCE Teaching Fellow. More recently, as an independent consultant, Andy has worked with schools across the UK, in Russia, Africa and the USA. Andy enjoys spending time with pupils, teachers, schools and educational providers in enabling a more creative and effective use of ICT. Visit Andy's website here.

Earley, P, Higham, R, Allen, R, Allen, T, Howson, J, Nelson, R, Rawal, S, Lynch, S, Morton, L,
Mehta, P and Sims, D, 2012 Review of the school leadership landscape, National College