Today, J. K. Rowling celebrates her birthday; one of the most successful female authors of all time, credited with doing perhaps more than any other contemporary writer to get Britain's schoolchildren reading again with Harry Potter, J. K. Rowling demonstrates the value that engaging children in reading at a young age can have.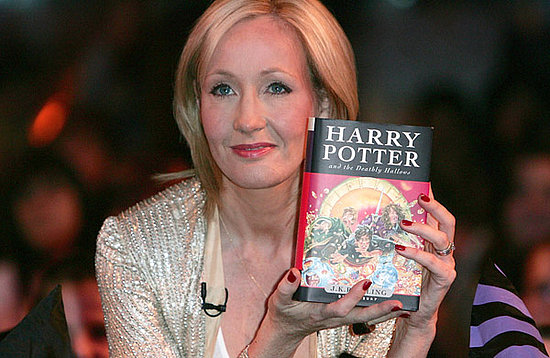 "I've been asked that question a lot. I've always found it very difficult to answer I feel there's an expectation that I should know what the magic formula was, but in truth I wrote what I liked reading. I wrote about characters I was deeply interested in." – J. K. Rowling
On a delayed train from Manchester to London King's Cross train journey in 1990, J. K. Rowling created the idea behind Harry Potter, over the next five years Rowling outlined the plots for each book and began writing her first novel. Since that train ride, Rowling has gone onto sell hundreds of millions of copies of the Harry Potter series, which has since been adapted into a blockbuster film franchise which bought in over £4 billion.
In interviews, J. K. Rowling discussed how her love of literature developed from a very young age, when an elderly aunt gave her a copy of Jessica Mitford's autobiography, 'Hons and Rebels'.[1] J.K. Rowling's huge success can be closely linked to a genuine passion for reading. As Rowling's words above highlight, a genuine interest in what you are writing about, the characters, their lives and the plot that you are creating is all you need to venture into the world of creative writing.
– How do teachers ensure that children in schools today are inspired and empowered to enjoy reading and creative writing?
– How do you harness the creativity and imagination of young children and encourage its proliferation and development throughout their education?
Sparking children's interest in a topic or a character can be hard work, but with the right educational tools it becomes easy to engage even the most reluctant reader!
What tools can help me to engage reluctant readers and writers?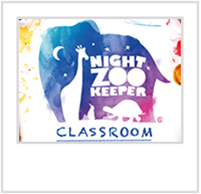 Night Zookeeper was a creative project devised by a primary school teacher to encourage pupils to develop their own creativity and writing skills. Night Zookeeper engages children in the fantastical world of the Night Zookeeper and his animals.
Check out some of the great stuff you can do with Night Zookeeper on their website and find out how Night Zookeeper can support you with Ofsted.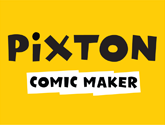 Graphic representations of plot lines can also help to ignite children's imaginations and writing skills. Educational applications such as Pixton Comics or Storyboard That, enable children to build stories with fully customisable characters, speech, backgrounds and more.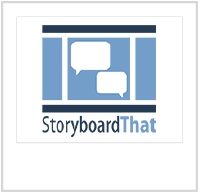 Storyboard That is an easy-to-use classroom tool that performs a similar function. It engages students while they create fun storyboards. Storyboard That is great for creative writing as it encourages pupils to think about plot lines, character development, the linear nature of a plot and it provides various options for pupils to fully customise their story.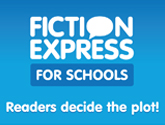 Looking to engage your pupils in thrilling storytelling? Fiction Express is a revolution in interactive storytelling – it is a platform which publishes weekly installments of ebooks in response to the readers voting.
Each cliffhanging installment ends with voting options; the reader determines where the plot goes next. The author writes the next chapter in teal time according to the readers' most popular choice. How much more engaging can you get?
To see some more examples of how you could support creative writing by using some of the 'write' apps take a look here and for some ideas on how to engage your reluctant readers take a look at this Reading for Pleasure blog post.
[1] http://www.lifetimetv.co.uk/biography/biography-jk-rowling