Nowadays, our expectations of any supplier are so much higher than they used to be and no wonder now that there is more choice in the market place. We have all experienced poor customer service at some point in our lives and know how frustrating it can be. However, we often take the British attitude of putting up with what we have got rather than complaining and doing something about it. Either because we don't want the stress of dealing with it or because we don't have the time to spare. But at the end of the day this doesn't benefit anyone.
You are not alone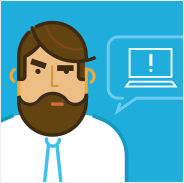 We have seen first-hand an increasing number of schools moving away from their current MIS supplier because they have been let down in some way. Maybe because they have found that their supplier can't deliver against their promises or are providing a decreasing level of personalised customer service.
We know that you don't make that decision to change lightly. Moving your MIS can seem like a huge undertaking (although in reality that needn't be case at all) and is often the last thing that you want to do.
But when your MIS is so critical to the running of your school, you can't afford to waste time and money on something that isn't delivering what you need or have a supplier who is not there, supporting you and listening to you all of the way.
What are the signs to move?
It's time to start thinking of looking at alternative suppliers when the following applies:
You are struggling to get through to your supplier to help you with a query or problem
They have stopped communicating with you
You are no longer getting good customer service or feel valued as a customer
They don't listen to you and what you have to say
Your MIS doesn't deliver what they said it would
You have not had any updates or feature enhancements for a while
You don't have visibility of any future developments or able to feed into them
You are paying a lot of money and not getting value for money (even more important now that budgets are getting tighter)
Your supplier doesn't help you to get the most out of your MIS
Other schools are moving away and finding a better solution
When is it finally time to let go?
Don't wait until you are pulling your hair out or it is costing your school a considerable amount of money or lost time. As soon as you feel that your MIS or supplier isn't delivering what it should be then start looking at the alternatives. You will be pleasantly surprised what is available and how much you could save at the same time. Plus you will do your school a great service for which you will get full credit.
Relationships matter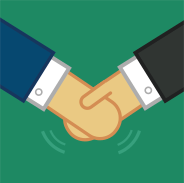 Seeing your MIS provider as a partner rather than a mere supplier may not seem that important, but it makes all the difference when you finally need some advice and help or even want to make some suggestions around how they could improve their MIS to help you and other schools. They should be knowledgeable and approachable and willing to discuss your needs as well as helping you to achieve your vision for your school.
It's easier to change suppliers than you think
Moving suppliers can be a lot simpler than you realise if you choose the right partner, but it is worth asking them the following questions to find out if that is the case:
What is the migration process?
Do they have experience of migrating other schools from a similar MIS?
Will you be able to migrate all of the data you need out of your current system?
Do you get a dedicated project manager?
What will you need to do at your end to help facilitate the migration?
What timings are you working to? Can they meet them?
What do they offer in terms of training and ongoing support?
What to look for in a new supplier?
Now that you know that you want to move. Consider the following:
Does your supplier understand the unique requirements of schools?
Is the MIS flexible enough to meet the specific requirements of your school?
Do they speak your language?
Do they actively listen to you and care about what you have to say?
Are you able to feed into their future roadmap and make suggestions around improvements?
Are you confident that they will be around in 5 years' time?
Is there always someone available at end of the phone that is willing to help you and work with you to resolve any concerns or issues that you have?
Do they go out of their way to ensure that you are getting the most out of your MIS?
How much experience, expertise and influence does your supplier have in the Education and MIS market place?

9 Questions to ask of any MIS supplier

To help you with selecting the right MIS for your school and the right partner, we have pulled together a FREE guide with 9 questions that every school should ask of any MIS system to ensure that it can support your whole school and help you to get the most from your data.

Alternatively call us FREE on 0808 172 9531 for some friendly advice or visit www.rm.com/abetterway

We would value your views and you could win a £100 voucher

We are currently exploring how Management Information Systems (MIS) and data can be harnessed to have a positive impact on teaching and learning outcomes and would really value your expertise and insight.

As a thank you, we will donate £1 to the Action for Children, which helps the young and vulnerable to reach their full potential. Plus you will be entered into a prize draw* to win a £100 Love2shop Voucher, which can be used at 130 leading retailers (list available).