In 20 years, will the next generation be able to keep up with their international peers in tech? This is the question the Coalition was asking in 2012 during the revamp of the national curriculum.
When I was in secondary school, 20 years ago, programming and development were specialist skills for people who were 'into that sort of thing'. Computing and computer science were available only at A-level at my school. My tech education was limited to IT (information technology) and later ICT (information communication technology). What this meant was we all became 'computer users', rather than 'computer doers'; that is, people who can competently use a PC and list 'Microsoft Office' on their CV.
Fast forward to 2012 and Prime Minister David Cameron, and Michael Gove, the then Education Secretary, wanted to make England's young people more employable. They also wanted to give youngsters the tools they need to thrive in 21st Century society. The NextGen report in November 2011 had concluded that "the current lessons are essentially irrelevant to today's generation of children who can learn PowerPoint in a week." Pupils leaving school simply weren't equipped to compete in the games and visual effects industries, nor in other technology driven sectors.
Computer games entrepreneur and co-author of the report, Ian Livingstone laid out his vision for the future of computing in England's schools. He wanted to see pupils developing their own apps, and kids programming robots.
Some of the "twenty recommendations across the talent pipeline" to improve IT in schools and colleges included:
Bringing computer science into the national curriculum as an essential discipline.
Using video games and visual effects to draw young people into science, technology, engineering and mathematics (STEM) subjects.
Signing up the best teachers to teach computer science.
What this meant in reality was a fully revamped curriculum, now called "computing" rather than ICT, which started early, in year 1, and demonstrated a real path towards a career in tech.
At classroom level, children are often far ahead of their teachers in terms of tech ability. Whether that means they can use an iPad without instruction, or simply ask questions which are ahead of the teacher's knowledge, the sector had to act fast. The curriculum was launched in September 2013, giving schools a year to plan their approach, and came with a useful website from Computing at School (CAS), which provided support to the thousands of teachers nationwide who were teaching computing for the first time.
Thanks to these changes, children leaving school in 2029 will be qualified for jobs that do not yet exist.
TheSchoolBus has great resources to support computing in the classroom, including helpful '3-Minute Read' summaries of the new computing curriculum and a primary computing curriculum interactive planner that you can can download for free now.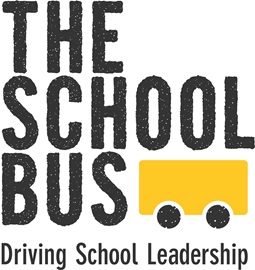 To find out more about TheSchoolBus and how you access it through your RM Unify account, please contact rmunify@rm.com.