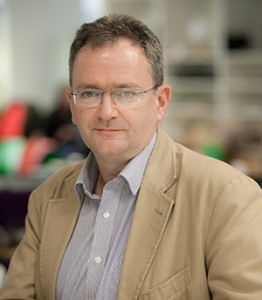 There has been a lot of confusion around how schools should approach 'Life after Levels' and there are still a lot of questions. Hugh Lorimer, Assessment Expert at RM Education, follows up his previous blog looking at Performance Descriptors to provide you with the latest information around assessment post-Election.
Since I last wrote the world of the DfE has mainly been caught up in the election, when traditionally not much happens – in public at least. Now we have a new government we are unlikely to see much change in direction for assessment, but it may still take some time to get clear information.
We await new Performance Descriptors because, to paraphrase one DfE official, 'we didn't get it right first time'. In particular the variable number of descriptors for each subject and level was seen as very confusing. New descriptors are expected by September this year.
The new Commission on Assessment
We also await output from the new Commission on Assessment – this is due by the end of this term. They have published a statement of their intended outputs that will include help to create assessment policies in schools, examples of good practice and clarification on the role that assessment will play in inspections.
When the commission was announced the education minister, Nick Gibb, said 'The commission .. will help schools develop their own, more accurate assessment systems that truly show how a child is performing in the classroom.' It seems to me that this statement may have been watered down by the commission itself and that schools will still need to do a lot of their own work in setting up systems to monitor achievement and track progress.
Baseline Assessments
By September schools will need to be ready for the idea of Baseline Assessments. This will be particularly critical in the Reception Year where most schools will be looking to use one of the accredited systems in the first few weeks. This is not obligatory, but will form the basis for the key measure of progress that schools will be judged against in the future. This critical measure is based on attainment at the end of Key Stage 2 whereby to achieve the floor standard, either 85% of pupils must reach the expected standard in tests, or pupils must make a good level of progress.
Schools will be asking themselves whether they can expect to hit the 85% standard – many will expect to fall short of this standard while most will not be certain since we will only know details of the scores needed to reach the expected standard after the first KS2 tests under the new regime (i.e. in 2016). Ultimately the school won't be held accountable for the performance of the 2015 cohort of Reception Year children until 2022, but which school would be brave enough to just rely on hitting the 85% standard in 2022? – it might make for some interesting inspections in 7 years' time!
The DfE will not just be looking at hitting floor standards as they will be introducing a series of measures that all pupils will count towards:
Comparing the average progress of each pupil based on comparing a pupils end point with other pupils that had a similar start point
Average standardised score for all pupils
Percentage of pupils reaching the expected standard in Reading, Writing and Maths
However there is also a final measure – the percentage of pupils achieving a 'very high score' in their tests. This 'cliff-edge' measure will encourage schools to concentrate on those pupils who might be at the borderline of achieving the very high score – although at present there is no guidance on how this score will be determined.
So in all we look to have a new school level performance measures that every pupil's attainment and progress contributes to, though some on the borderline of hitting the Expected or Very High thresholds will contribute more to.
In the meantime, it is worth checking that the Assessment module within your Management Information System or Assessment solution is flexible enough to cope with any new descriptors or performance measures that the DfE recommend or you choose to implement yourself.
For more information on how RM Integris, RM's Management Information System, can support you with your assessment needs post levels visit www.rm.com/rmintegris or call free on 0808 172 9531 to speak to one of our MIS experts.