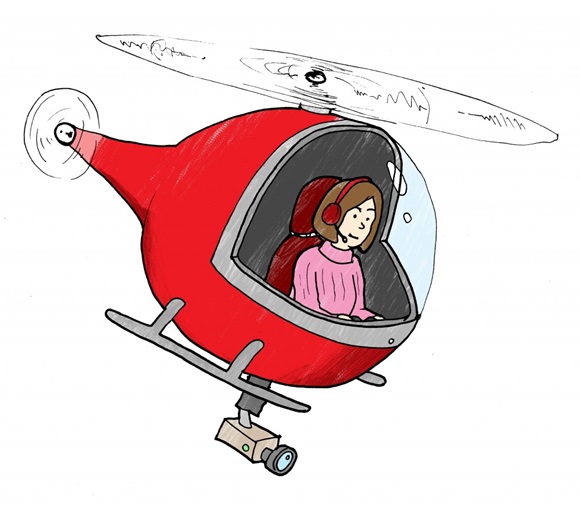 Imagine the scenario: It's 8 O' Clock on Sunday evening, the shops are shut, you've just finished the daily washing, cooking, cleaning and everything else your family needs. It's time to put your feet up with a well-deserved cup of tea when Jacob, (aged 15), tells you he can't do his homework for tomorrow morning.
But we all know what you're thinking, 'How can this be?'. After a weekend of playing 'helicopter mum', hovering over your child to find out what homework he has to complete, he has assured you that he's on top of it (albeit through a series of grunts) and that he definitely has time to spend glued to Grand Theft Auto or beating his high score on Candy Crush.
So how do you react? Well, surely Jacob has written it down, hasn't he? Technically, yes, but an illegible scribble that just states "Ingredients for Food Tech" and "English essay draft 1" isn't much help at this point. Quickly, your methodical questioning instinct kicks in, and before you know it, you've asked everything from which day it was set, through to which of Jacob's friends he can ring for help.
When he slopes off to his room, apparently defeated, you quickly feel the panic setting in and take it upon yourself to do the worrying on his behalf. This burden is one that mums face each and every day, concerned about how the teachers will judge their parenting or their child's organisation, and how this will affect homework reports, progress, and ultimately, the difference between a grade boundary. This sticky situation is one that all too often results in a parent trying to complete the homework for them, by piecing together notes and instructions to produce something, anything, to combat this chronic homework headache.
Many of you can probably relate to this scenario, but let's take a look at some of the most common homework concerns…
The daily battle – A mum's common homework concerns:
Anxiety & Stress – The continuous worry of not knowing if they need help, or how to help.

Dictates Family Plans – No indication of how much time or how much homework there is.

Helicopter Mum – A life of nagging, arguing, fishing & digging for the 'truth'.

Overburdened – Feeling responsible to ensure homework is completed and to a satisfactory standard.

Feeling powerless – Lack of communication, lack of information & lack of action.
With this is mind, it's easy to become disheartened and give up, but it's evident that homework is essential to motivation and progress, so read on to find out why.
What the pros have to say…
For starters, homework helps to consolidate everything your child has learned. The completion of homework assignments is crucial and it should be enforced with your child. Doing homework helps children develop organisational, time management and self-study skills that are essential for academic success. More importantly, it provides opportunities for children to develop fluency with the materials they learnt at school. Information and materials will only be retained if they have been successfully transferred into long-term memory. This information transferral into long-term memory can be enhanced through 'overlearning' (i.e. questioning and practice after learning) (Mastropieri & Scruggs, 2010).
Moreover, homework, accompanied by regular and high quality marking and feedback by teachers, can help parents better understand their child's learning progression, whether they are on track, and how they can improve.
Take the power back today
One inspirational community of parents took matters into their own hands. The real-life story of the parents of Peebles showcases a group of determined individuals who sought involvement in homework. After clubbing together, they quickly collected the funds to implement a simple web-based homework calendar into their school.
For these parents, long gone are the days they'd spend prying out that valuable information from their children about their homework. These parents enjoy the transparency of viewing exactly what homework their child has, how long it should take, and what they will need to complete it, all from the safe distance of their own private account, accessible 24/7. Having this information at their fingertips, parents have finally regained power on the timeless homework battle.
Homework doesn't have to be a taboo subject or something that is approached blind. Handled in the right manner, transparency in homework can alleviate the stress and confrontation that can plague the dinner table and bring you down from the dizzying heights of being a helicopter Mum.
Take the power back today – get involved with homework.
If you would like more information on Show My Homework, please email rmunify@rm.com or call 0808 172 9525.