Research evidence strongly indicates that parental involvement can have a significant effect on achievement which lasts into adolescence and even adulthood:
Parental involvement in a child's schooling is a more powerful predictor of attainment in reading and maths than other family background indicators such as social class, family size or level of parental education (Feinstein and Symons, 1999).
Most parents want to engage with their child's school and with their learning. Some are highly proactive in how they engage while others find this more difficult for a variety of reasons.
For a school to be judged outstanding by Ofsted, it must have….
…..highly successful strategies for engaging with parents to the benefit of pupils, including those who find working with the school difficult.
What does parental engagement mean in practice?
Why is ICT key in parental engagement?
"ICT can contribute to improved parental engagement by providing a convenient means for parents to access up-to-date information about their child's learning. ICT enables parents to be more engaged with their child's learning, and supports more flexible working arrangements for staff."
(Review of Best Practice in Parental Engagement, DfE Research Report 156, 2011)
41% of parents with access to a computer at home felt that technology has helped their children achieve better results at school. In a study conducted in 2001, 30% of adults in households with children under 16 said they used computers for helping with their children's school work, general knowledge and for developing computer skills.
('The Impact of Parent Involvement on Children's Education' leaflet by the DCSF (now DfE))
Reporting
Schools are required to report on pupil progress to parents/carers at least once each academic year. As a minimum, reports need to contain information about:
General progress
Achievements, highlighting strengths and developmental needs
Attendance
So which apps in RM Unify can help?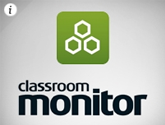 Classroom Monitor
A secure, online portal which gives parents/carers access to:
Reports and attendance records
Learning resources so they can support their child's progress
Video clips, recordings and images showcasing pupil achievement
Snapshots of classroom assessment, 'next steps' targets and 'live' information.
Engagement and Communication
Ofsted will be looking for evidence that a school has successful strategies for engaging with and promoting the confidence of parents, including how well the school gathers, understands and responds to the views of parents.
So which apps in RM Unify can help?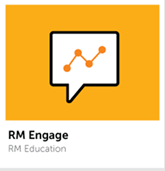 RM Engage
A web based platform which enables schools to rapidly, easily and cost-effectively create, deliver as well as monitor and evaluate communications to parents/carers in a wide variety of formats used in everyday life, e.g. web pages, email, text messages, social media and QR codes.
Find out more about RM Engage here.
Earwig
Live, digital timelines of what children are doing at school that parents/carers can view any time.
Watch how Earwig could save you time while improving performance reporting, parental engagement, and pupil motivation.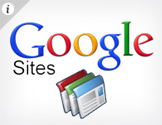 Google Sites
An easy to use, flexible tool that allows schools to create interactive whole school, class, departmental or year group specific websites that can be shared with parents/carers.
Google Forms
Use Google Forms to poll, survey or collect information from parents/carers quickly and efficiently.
Learning Support
Ofsted will judge a school on:
…the strategies it uses to "engage parents in supporting pupils' achievement, behaviour and safety and their spiritual, moral, social and cultural development."
So which apps in RM Unify can help?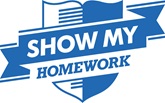 Show My Homework
Software that enables parent/carers to see what homework has been set, how long it should take, when it's due in and the resources needed to complete it.
Read a Show My Homework case study.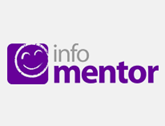 Infomentor
An online tool which includes a parent interface which gives parents/ carers:
An insight into what's being taught in school – and when.
Access to resources to extend or support learning
Prior knowledge about key events
Quick access to school information
The ability to communicate quickly with school.
See how Infomentor could support your school.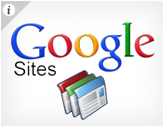 Google Classroom
Tool that enables teachers to create assignments (for class and home), share resources and provide feedback quickly and efficiently. The same information can be shared with parents/carers so they can provide support at home.
See how Google Classroom could work for you.
Find out more rm.com/rmunify