There has been a lot of confusion around how schools should approach 'Life after Levels'. But months on from the changes, there are still a lot of questions. Hugh Lorimer, Assessment Expert at RM Education, navigates the latest information around assessment and explores the points schools need to consider.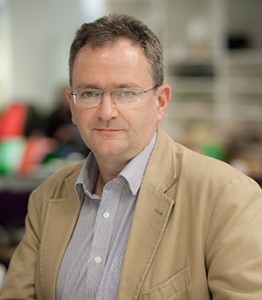 The DfE recently announced a new Commission on Assessment Without Levels to collate, quality assure, publish and share best practice in assessment with schools across the country. At the same time, and rather more quietly, they responded to the feedback that they had received on the Performance Descriptors for Key Stage 1 & 2.
It's important not to confuse these two announcements; the Commission isn't going to redraft the Performance Descriptors, though we're currently waiting to see what they will produce. In this blog we are going to take a closer look at Descriptors and what is currently happening.
Performance Descriptors
When these were published in draft form in October 2014, many thought it was almost the last link in the new National Curriculum framework – with just the publication of draft end-of-key-stage tests to go.
However, there has been much opposition and criticism of the draft descriptors, including that fact that they were no easier for parents to understand than the previous levels, too long and often ambiguous or too often lifted straight from the National Curriculum.
These criticisms were acknowledged by the DfE, but their response is quite unclear as to what happens next. The DfE state that "We'll work with relevant experts to determine the most appropriate course of action to address the concerns raised and will inform schools of the agreed approach by September 2015".
It's hoped that the next round of published descriptors will address these issues by producing a consistent number of descriptors for each subject and level, and by renaming each descriptor to something shorter and more easily understood.
It would be good to think that there may be a further consultation. However, given the substantial changes that are being implied – and that this is already later than expected – this may be difficult, particularly as there might well be a change in Government by September 2015.
In the meantime, it is worth checking that the Assessment module within your Management Information System or Assessment solution is flexible enough to cope with any new descriptors that the DfE recommend or you choose to adopt. For more information on how RM Integris, RM's Management Information System, can support you with your assessment needs post levels visit www.rm.com/rmintegris
In our next blog we will review the Commission on Assessment Without Levels.