It is becoming increasingly recognised that young people need to develop their employability skills, alongside qualifications, in preparation for the world of work and securing a job.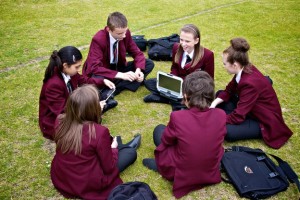 We understand the pressure of preparing students for the world of work, so we have pulled together some of the apps, available through RM Unify, which can help school leaders with work experience provision, CV guides, interview preparation and some top tips on how you make your pupils ready for the often daunting world of work.
The National Foundation for Educational Research released a paper on how to provide meaningful work experience for young people as part of 16 to 19 study programmes. . The guide offers advice to schools and colleges looking to implement and deliver new work experience opportunities. The guide is well worth a read, providing questions to begin an internal audit of your current work experience provision, and suggesting 7 top tips of how to create more work experience opportunities and deliver them more effectively.
But what can you, as a teacher or senior leader, do in school to make your pupils ready for the world of work? And how can RM Unify, the Launch Pad that gives you single sign-on access to these resources, help you to do this?
Fast Tomato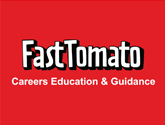 What does it do?
Fast Tomato provides an online careers guidance service for students. It motivates young people to consider the options they may previously have thought were unattainable by opening up a rich world of course and career opportunities.
How does it work?
Four questionnaires provide a profile to help students understand how their traits might influence career and subject choices.
With descriptions of over 600 different career options, most with supportive case studies and videos, Fast Tomato opens up a world of opportunities to your pupils.
Guidance on subjects required for particular careers with HE course information drawn from UCAS and non-UCAS databases provides early careers advice for pupils.
Action plans help students record and target exam subjects appropriate to career choices.
Fast Tomato offers email access to independent careers advisers and links to a range of websites to aid research.
There is also a management section for careers coordinators, teachers and advisers to track and manage their students' progress.
Benefits:
Fast Tomato, available through RM Unify, is one of the most popular online careers programmes for teenagers and has helped millions of students explore the many different career opportunities open to them. It's used by hundreds of schools nationwide and is accurate, relevant and easy to use.
Sign up for one of their free webinars to find out more.
CV Builder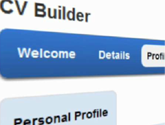 What does it do?
CV Builder, available through RM Unify, guides students through the 8 key sections of CV writing, including training videos from employers revealing the key techniques for effective CV writing, allowing students to create a perfectly formatted, highly professional CV focused on employer needs.
How does it work?
Provides examples, advice and guidance on language for each step of the CV.
Allows the exporting of CV into multiple MS Word templates for further editing.
Includes a learning library of 100s of articles, videos and audio podcasts all focused on techniques for CV writing.
Includes advice on creation of an effective LinkedIn profile.
Automatically saves the data for each student, so they can return and complete their CV over several days or weeks.
Includes an unlimited number of downloads.
Watch a video of the benefits of CV Builder to find out more today.
Interview Simulator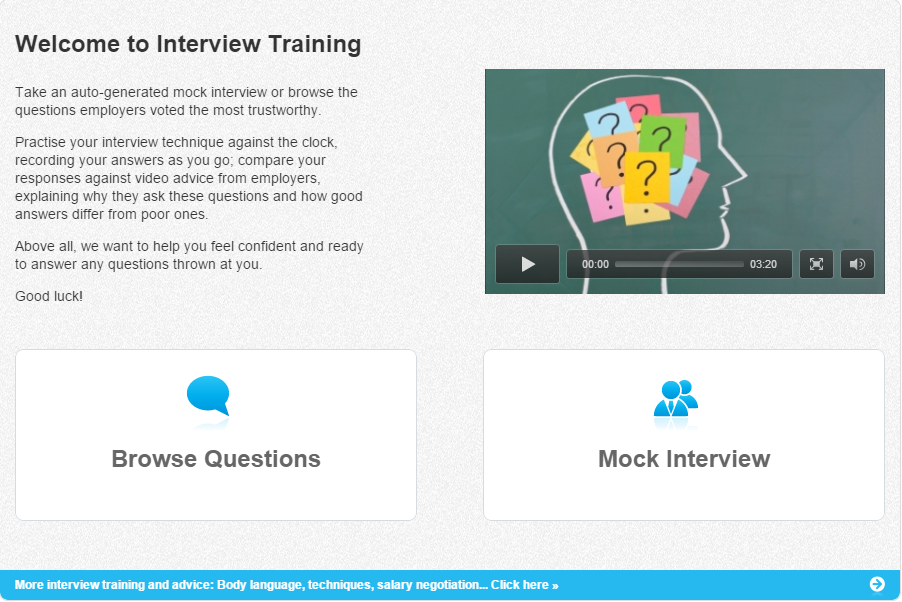 What does it do?
Interview Simulator improves confidence and competence, increasing the chances of interview success for your pupils.
How does it work?
Take a full interview simulation, under time pressure, recording answers in video, audio or written format, then compare responses to viewpoints from employers.
Simulate a real interview environment with timed activities.
Download answers and advice in an interview preparation pack to reinforce learning.
Explore over 100 trusted and regularly used interview questions from hiring managers, find out why they ask them and how to construct a winning response.
Watch videos from hiring managers within leading multinationals, public sector employers, charities and small-businesses.
Access 100s of articles and short eLearning courses teaching the A-Z of interview practice, from research to body language to confidence building.
Watch a video of Interview Simulator to see the benefits that it could have in your school.
RM Unify is a cloud based Launch Pad, which addresses your school priorities by bringing together the best online educational resources and applications, seamlessly accessed anytime, anywhere and from any device. RM Unify gives you access to over 100 top educational apps, all easily accessible with just one username and password.
To find out more about any of these apps or more about how RM Unify could support you in preparing your students for the world of work, please email rmunify@rm.com or call us on 0808 172 9525.