As part of the Glow provision all primary schools, and some secondary schools, in South Lanarkshire authority have access to RM Easimaths, an online maths programme, mapped to the Scottish Curriculum for Excellence.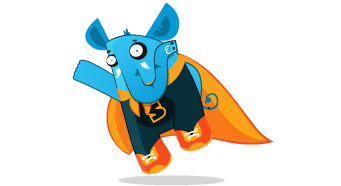 With over 8,000 exciting topics covering ages 4 – 11, it offers teachers an effective online tool with which to teach core maths skills in a safe, fun and engaging environment, accelerating pupils' learning, and providing easy to use reports for teachers.
The RM Easimaths team spent two days this month visiting some schools in South Lanarkshire to see what they thought of RM Easimaths and how it was helping them to raise numeracy standards across the schools.
Pupils at St Louise's Primary School told us how much they enjoyed using RM Easimaths:
"I like the characters, they make it easy for me to learn maths."
"My times tables are much better now I use RM Easimaths."
"I like doing it at home with my Mum, I think it's made my maths much better."


Read the full case study report here.
To find out more about RM Easimaths and how you could access it through your Glow account please email us at rmunify@rm.com or take a look at www.rmeasimaths.com