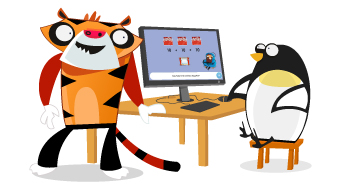 RM Easimaths has been helping students progress with their maths for over 3 years, based on the award winning maths software RM Maths, the system encourages a little and often approach to learning. Recommending just a 15 minute session 3 to 5 times a week, the software is designed to move students on when they succeed and move students back when they are failing.
"I think RM Easimaths is really good I like the way it gives me the chance to make a mistake and tries to explain the questions to me again. It's definitely given me a better understanding of maths."

Student, Cross House Primary School
Engaging students in maths at an early age is important to help harness their maths development later on in their education. We're therefore really excited that RM Easimaths now has increased content at the lower end of the curriculum, aimed at early year's students and supporting SEN students. We added 151 activity sets and 4 new strands covering Cardinal Number, Number Abstraction, Numerals, Pairing in the Early Years. So now this can be used right across the school, giving more value for money from RM Easimaths.
Here's a couple of examples of the new questions: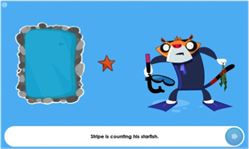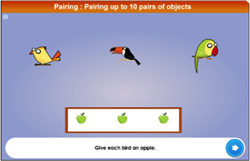 Using the same colourful characters and methods we're really confident it will engage the youngest of users. Start the pupils early so they can 'Keep Up' and not have to 'Catch Up'.