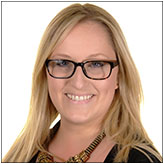 In the last 18 months, we've seen a growing number of schools suddenly becoming concerned that their policies are out of date, and realising they may need to invest in specialised training so they can take a far more proactive approach to online safety within their school.
It's great that so many schools are making Internet Safety a priority, but despite OFSTED's latest safeguarding measures and the recent launch of the DfE's Prevent Duty, we are still seeing a number of schools who haven't yet created a thorough, well thought-out policy, haven't made the wider school community aware of this policy or haven't incorporated Internet Safety into their curriculum.
Issues such as this can be a result of schools having a fragmented approach to safeguarding responsibility. We see a tremendous amount of pressure on teachers, but internet safety is everybody's responsibility, including parents, governors and students themselves.
Involving the whole school community and taking a collaborative approach is fundamental; students across all ages have a key role to play in sharing information on the sites and apps their age group are using, teachers must be appropriately trained to know how particular sites and apps work and the school's safeguarding governor should ensure teachers, parents and students are kept up to date about their school's e-safety policy and protocols.
Teachers and senior leaders need to embed it throughout their whole curriculum so that in an English lesson, for example, when students are going online to research a topic, that's an opportunity for their teacher to talk about how to search safely.
We have worked with a number of successful schools who have created an online safety committee that includes partners from every aspect of the school, and gives them the opportunity to talk through any issues and consequences around online behaviours.
Every school should have some sort of forum for that communication to take place, as well as regularly speaking to parents and offering parent workshops to help them understand and think through the implications of their child's online activity.
For more advice, insights and tips, visit rm.com/blog