On Wednesday 28th October a change is being made to the appearance of the Office 365 tiles in RM Unify.
You will notice a clear visible difference in how the tiles for Office 365 will look. The change is purely around the design. The App Tile title will not change, and access to Office 365 services (including email) will not be impacted. User-created link tiles will also not be impacted.
Previous designs New designs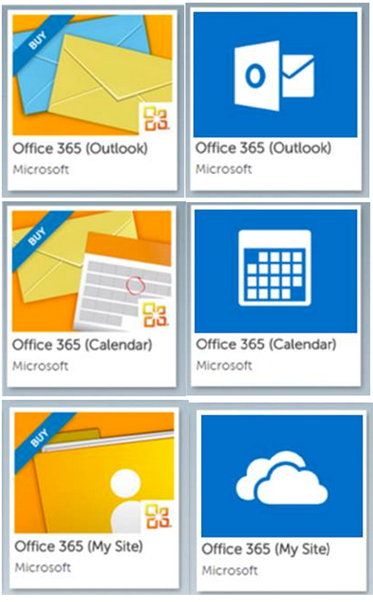 The change is being made to keep us up to date with Microsoft Office 365 brand guidelines.
If you have any queries about this change please contact rmunify@rm.com