Oxfordshire Children's Read-A-Thon and Family Fun Day 2015
On Saturday September 12th we were lucky enough to be invited to host a technology corner at the Oxfordshire Read-A-Thon. The brief for the event 'Ignite your imagination and step inside the story'.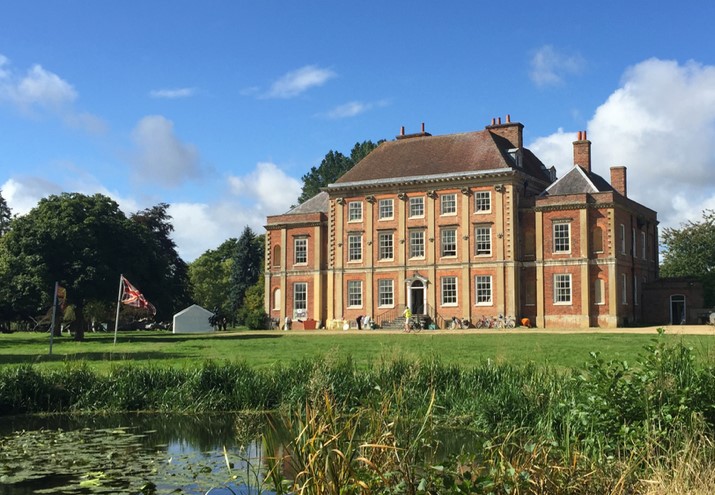 The stunning venue of Milton Manor made a wonderful setting for the day, capturing the children's imagination as they discover the wide range of activities – Beatrix Potter characters by the lily pond, Peter Pan hiding out under the shade of the fir tree, the Mad Hatter's Tea Party, The Secret Garden, the woodland Gruffalo Walk and the resident shire Rocket reprising his role of the equine hero of Michael Morpergo's War Horse in the Georgian stables. The character hunt comprised of 32 literary characters for children to approach and complete their mission to meet them all; the Lone Ranger, Fantastic Mr Fox, Hugless Douglas, Snow White, Frankenstein's monster and Miss Havisham to name a few; a range suitable for all ages.,
In addition, well-known children's authors David Melling (Hugless Douglas), Chris Mould (Something Wickedly Weird/Pocket Pirates) and top children's poet John Foster gave readings from their books.
The event is organised by Oxfordshire teacher and Milton resident Anne Wattam. "I really want to do something to encourage children to read and develop a life-long passion for reading."
RM Education were pleased to support the event and showcase how technology can a fantastic tool to support childrens' literacy, whether it's reading from an ebook, blogging about the story or using tools such as augmented reality apps to bring characters to life. During the day we invited families to write a story about their favourite drawing and bring the image to life using a 3D colouring App Quiver.
The children were wowed as their colouring lifted off the page simply using an app on the iPad. They let their imaginations soar as they thought-up stories about dragons, aeroplanes, hot air balloons, fire trucks and firework parties.
"It's impossible to get him [my son] to read, but today he's so excited; it's like he's seeing the character come to life" Parent, Didcot
It was a thoroughly enjoyable day, not only witnessing first hand the engagement of the children but also meeting colleagues, past and present with their families enjoying a local community event.
RM Education work with schools throughout the UK, helping to embed the use of technology into the teaching and learning in the classroom. We are passionate about finding and developing technology solutions to support students in their educational attainment, for example our ebook platform RM Books is proven to improve reading, especially with reluctant readers. Schools can set up virtual libraries or allocate specific books to students based on their reading and interest ages, see RM Books in action at Manchester Academy.
Meet the team: