What is j2code?

Available as an app within RM Unify, J2code is an award winning coding resource offering four differentiated platforms.
Following the National Curriculum it encourages students' creativity and helps teachers fulfil the requirements of computing in the curriculum for pupils in KS1, KS2 and KS3.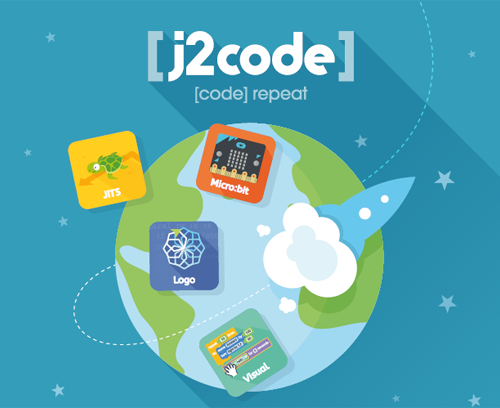 What it does
Here's a quick snapshot of how j2code works.
It introduces all the important concepts of programming
It uses technology purposefully to create, organise, manipulate and retrieve digital content
It uses logical reasoning to predict the behaviour of simple programs
Allows pupils to control and stimulate physical systems, and solve problems by decomposing them into smaller parts
It uses sequence, selection and repetition in programs, and works with variables and various forms of input and output
Uses logical reasoning to explain how simple algorithms work, to detect and correct errors in algorithms and programs
I have used J2code in five different schools with great results. The range of content and the lesson plans provided allow teachers to extend the students and encourage problem solving skills to develop. J2code works well on any device including iPads.
If you are interested in finding out more about RM Unify, the range of apps you can access through the platform, and many other benefits including single sign-on, please email rmunify@rm.com