RM are delighted to be hosting the Teacher Tech Demo Zone, a new presentation area in the 2016 London Academy Show!
Teaching with technology offers many opportunities to connect educators with people, resources, learning material and data to empower and inspire learning, beyond just the classroom. To support this future of learning, schools will need to support teachers in accessing and learning to use the technology available to them.
As such, this interactive demonstration zone will enable school leaders to meet experts in educational technology and learn about some of the tools and technology to make teachers more effective.
Presenters from Google, Apple, The Tablet Academy, The Elliot Foundation and RM Education will come together in this demo zone to present some of the most innovative technologies being offered to schools and academies today, give you real-life examples of what works well and what to avoid when implementing change in educational environments and give you sneak previews of some of the technological developments you could be taking advantage of.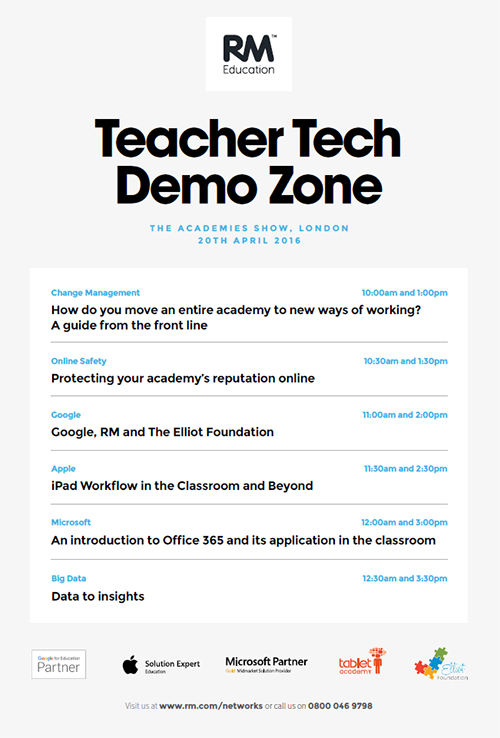 Sign up for your free pass to the Academies Show here.
Keep your eyes on the blog to stay up to date with our speaker's sneak previews into the sessions and top tips for making the most of your time at the Academies Show.