What do you think are the biggest challenges facing academies today?
The biggest ever challenge as I see it is getting to grips with their new obligations and responsibilities. How to manage stakeholder expectations? How to set about procuring new services, including ICT, which is the second largest innovation to new premises? How are they going to ensure that they get effective use from investment?
How can technology help overcome these challenges?
ICT is likely to be a significant investment - not just financial but also in terms of time and commitment. However, a successful innovation can provide an academy with the basis of a whole new workflow for teaching, learning and administration. Innovation isn't just about the procurement process it's about having the vision of how new systems will impact the academy and what support needs to be provided - both technical and professional development. A clear but flexible plan of how ICT can support the whole education process that must be maintained for 2-3 years in order to ensure that it becomes engrained as a process/workflow that supports the academies vision and aims. Purchasing a new technology system in itself is not going to ensure that innovation changes education, it's how that technology is used to support the process.
What advice would you give to someone attending the Academies Show on 20th April?
Be clear about what your vision and aims are educationally and then select a technology to support that and one that will provide support to learning and that you have a path to follow to achieve this. We are living in an age when technology and learning are becoming very personal. We are increasingly likely to have learning devices with us all the time and it is how we can best help learners with their curiosity, creativity and that frees the imagination to work and learn in ways that we may not yet know or understand.
What will you be talking about in the Teacher Tech Demo Zone at the Academies Show?
On 20th April I will be presenting a session on iPad workflow in the classroom and beyond. In this presentation, I will demonstrate how you can use iCloud, iWork Apps and iTunes U in the classroom and provide an overview of what the future holds for shared iPad. Neil will discuss all of this alongside the key aspects of the Apple 8 Element strategy for technological implementation.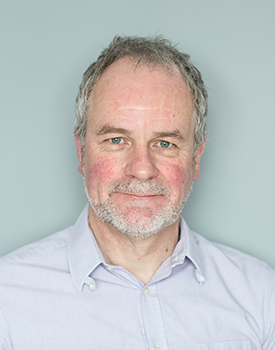 Neil Skipper is a passionate and highly motivated educator, specialising in Apple Mac and iPad. He has been working in ICT in education for over 30 years, with a comprehensive range of expertise in Educational ICT both technical and educational. Neil provides consultancy and support for schools, academies and local authorities with implementation, management and CPD programmes across a broad range of products offered by RM Education.
Neil will be presenting his session on iPad Workflow in the classroom and Beyond at 11:30am and 2:30pm in the Teacher Tech Demo Zone.
Get your free ticket to the event here.

Find out more about what RM Education are doing at The Academies Show.