This week we've updated RM Unify to allow schools to sync up teaching groups from their Management Information System (MIS), with Office 365.
As an establishment with RM Unify MIS Sync enabled, it's now possible for you to sync your teaching groups, year groups and registration groups from your Management Information System to Microsoft Office 365. This means teachers can share content and send emails to a class without needing to manually add the member of each class each time (or manually manage groups).
We're delighted to offer this functionality to Glow schools in Scotland first, and we're working closely with a number of initial pilot schools in England and Wales too. We're planning for full release of Office 365 group sync for the rest of England and Wales next month.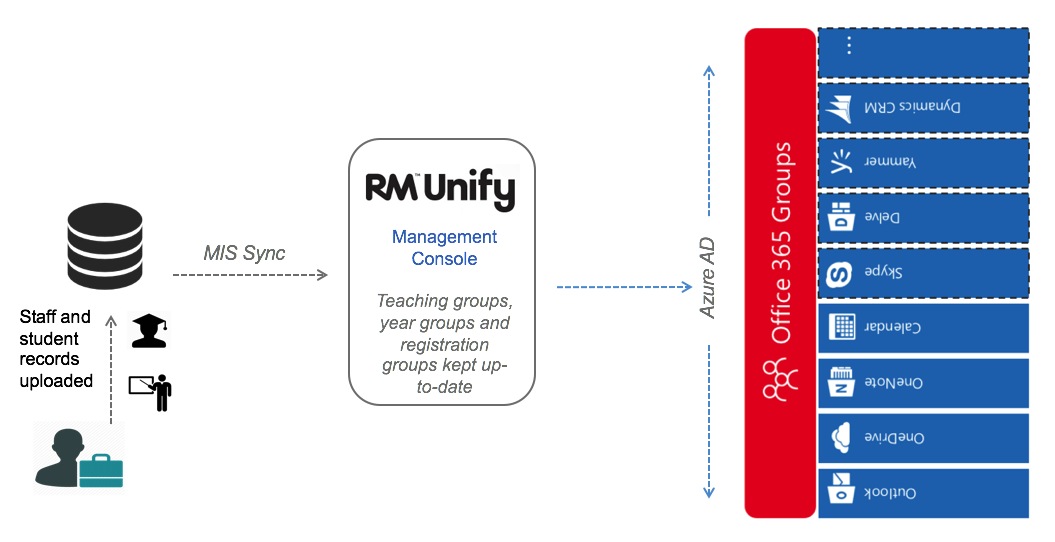 For instructions and guidance on using this new set of features, read this new support article we've published.