Posted on 21 December 2016, by Sam Ganly
With Christmas just around the corner, I thought it would be good to squeeze one last update in from me for the year!
Compared to last month on the seminar round, December has been much mellower in the run up to Christmas. Since my return to the office, I have been working on a few post event tasks as well as commencing preparations for the next round of events in spring 2017. As I mentioned in my previous blog, I carried out a survey throughout the seminar round which I analysed and presented back to the team. They found the results both interesting and useful and moreover it was a great opportunity for me practice my presentation skills.
Additionally, I had to complete an assignment for my university reflecting on my personal development so far which was very fitting considering I had my appraisal in tangent with the deadline. Fortunately I was able to refer to a few examples of what I have achieved in my 6 months on placement, including my regular blog updates and loyal readers (you!). Also I can't quite believe that I am already half way through the placement, I have had such a fantastic experience so far and learnt so much. I welcome the future challenges that the New Year brings!
It has been feeling very festive in the office lately, our manager got us all advent calendars (star wars for the boys trollz themed for the girls), we have a beautifully designed Christmas tree decorated with all of our faces attached as baubles and a snowman made from plastic cups. Please feast your eyes below: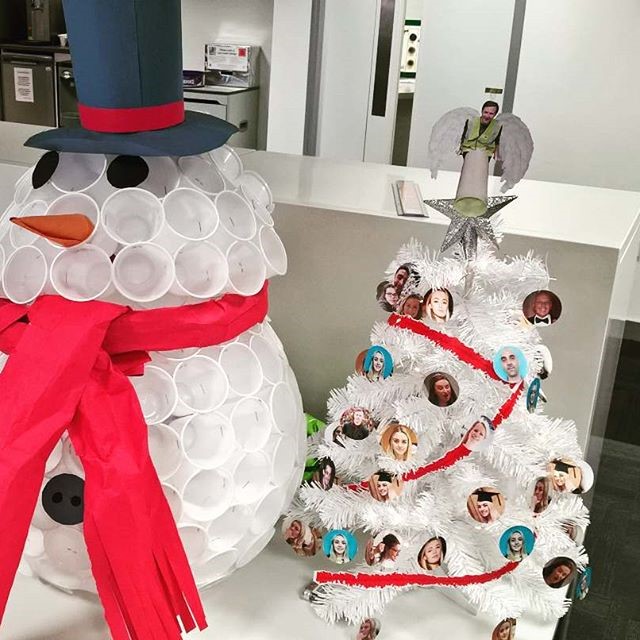 All that is left for me to say is I hope you have a very merry Christmas and a prosperous New Year!