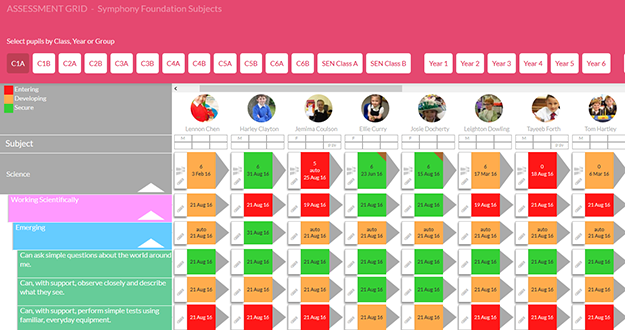 Earwig has a new primary assessment tool available through RM Unify which helps to speed up the tracking and reporting of pupil progress in the classroom. In a 'post levels' environment, there are now dozens of assessment options for primary teachers to choose from, making it difficult to decide not only which one to use but also which mechanism to use to capture necessary teaching evidence, record assessments and then analyse, track and report on these. Earwig's new assessment tool provides all of these capabilities in one package and works effortlessly within any curriculum framework that you may choose.
Earwig is the only assessment tool available that supports assessment with multi-media teaching evidence and automatically provides analysis against local and national averages. The analytics and reports are comprehensive, benchmarked, vivid, engaging and produced in seconds, rather than hours. This can save primary school teachers an average of 45 minutes a week on assessment administration.
To find out more about Earwig's new assessment tool visit http://earwigacademic.com/ or if you would like to arrange a demonstration of the software at your school, email info@earwigacademic.com.
---
Read more about RM Unify, our single sign-on platform - where you can manage all your apps, users and passwords in one place - or email us at rmunify@rm.com if you'd like to see a live demo.