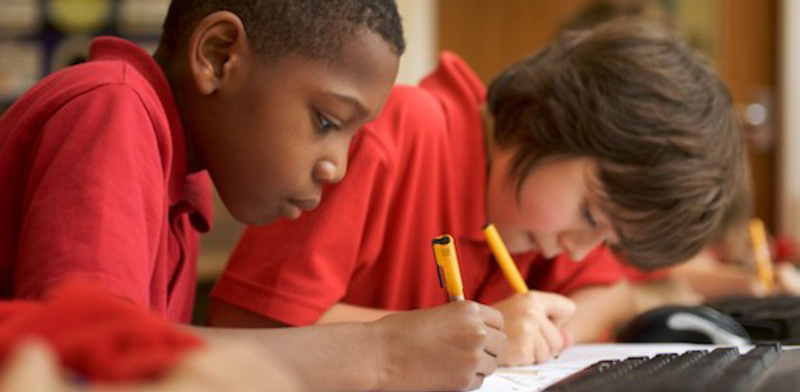 When pupils move from GCSE to A levels, often maths is considered to be a tough subject that's only for the super bright. Many students may get put off the subject both from peers, parents and sometimes teachers, and decide against continued maths education. At least that's what a new 'Tough Choices' report by AT Kearney in partnership with CBI and the YourLife campaign believes:
"Students selecting their subjects for A level or equivalent, hear a clear message from teachers, parents and peers, STEM is only for the ultra-bright" (Tough Choices Report)
For better career paths and to improve overall UK aptitude, we need maths
Mathematics is absolutely key to many workplaces. Even website design has a degree of mathematics at its heart. Many of the more modern jobs require a grasp of numeracy that A level study can offer, so the report suggests we should be encouraging more students towards maths subjects and to love maths at an earlier stage in their studies.
At the moment, the UK overall ranks 20th in the international league tables for maths and science for 15 year olds (according to the OECD's global rankings). To get children to appreciate and enjoy a maths education, and therefore become more adept at maths problems, something in the way we teach maths now needs to change, so it's not just seen as the preserve for the extremely bright.
New mathematic teaching can help build confidence
New ways to teach primary school mathematics can help improve overall UK maths scores, allow children to gain confidence in maths, and create a preference for children to continue to enjoy the subject at secondary school. It's no secret that students tend to gravitate towards subjects they do well in, so early maths success could mean they'll want to continue using it on their path to university.
Children are growing up in an era of gaming, often playing with apps on their phones or online games, so it makes sense that we bring this familiarity and sense of fun into the classroom, as well as at home. With programmes like RM Easimaths you can bring maths problems to life and allow children to score points to build confidence and develop an aptitude for maths.
Making maths into a game can really help to make daunting problems seem easier. We need to break it down and have fun with it. Let's show children that maths can be enjoyable, at any level. If we can build a love for maths at an early age, hopefully more will decide to study the subject later on, and they'll have more STEM career possibilities at the end of their studies as a result.
For more information on RM Easimaths and the great opportunities it provides for budding mathematics fans take a look at our RM Easimaths schools page.