The Digital Age of Consent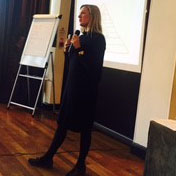 You may or may not have noticed but back in December last year the European Parliament considered whether we should change the age of consent when children sign up to a social network. It's not yet resolved and member states will have to decide whether they agree with it or not.
Fantasy versus reality
Can you imagine an online world where the age of sign up to a social network was 16; do you think it would make any difference in terms of protecting children? How many of your students use social networks before the golden age of 13? How many of them at the age of 10 are using Instagram, Snapchat and Facebook? I'm not saying it's right but I think there would be anarchy on the streets! Part of the rationale for this is that the social networks get parental permission so that any child would have to get their parent to endorse them but wouldn't this just encourage them to lie! Wouldn't there just be swarms of children madly trying to work out their birth date!
In the current context its very easy for a child to lie about their age and to refer to a different email address – again, this isn't right but if the bar was raised even higher to 16 this really wouldn't change. What we need to do is empower parents to have conversations with their children about what they want to use and why and to support and inform them so that they can make effective decisions based on their children's level of maturity and development. Parents need information and support so that they can put effective strategies in place and children need places where they can go online without feeling threatened and under pressure – places where they can enjoy, have fun and share.
If we raise the age to 16, we are just going to be alienating our own children further and not really dealing with the issue at hand. Children will become more determined to use social networks that are too old for them and might contain inappropriate content and their parents will find it harder to talk to them about it. What we need is a way to verify a child's age in a meaningful way, for a parent to agree that their child is ok to use a certain social network and for them to be given information about how to help to support their children, talk to their children and to help them navigate the online world.
What are your views on changing the age of consent for social networks?
About Charlotte Aynsley
Charlotte has worked in the online safety field for over 15 years, 10 years of which she spent in Government, then in 2013 Charlotte started her own company, E-safety Training and Consultancy. She has worked on several high profile programmes and initiatives including the NSPCC's Share Aware campaign, Walt Disney's 'It Starts With You' online safety campaign, The Parent Zone's Parenting in the Digital Age programme and Keeping Children Safes' Online Safety Guide. Charlotte presents about online safety in schools to parents, children and teachers, she has spoken at several key national and international events including the UN and supported local authorities, the police, children's organisations and international NGO's in educating parents, children and young people on all things e-safety. She is a member of the CEOP Education advisory board and an NSPCC associate.