On Thursday afternoon, whilst the majority of people in the country focused their attention on the result of the tense England vs Wales match on their screens, the focus in the RM office was very different.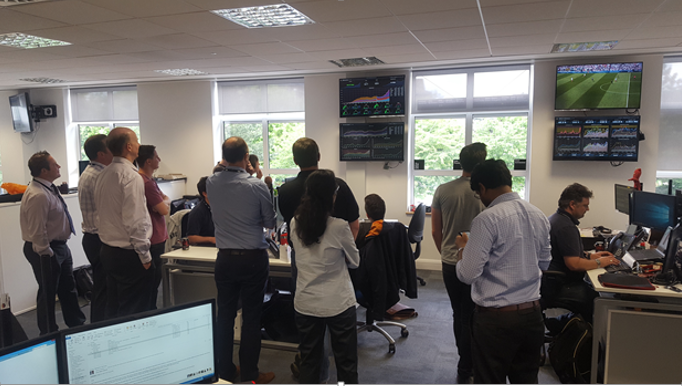 As the BBC iPlayer reached a new record of 2.3 million viewers watching the England v Wales match via the BBC Sport website, the RM office set a record of their own with over 10,000 viewer's streaming the match through the recently upgraded RM core network.
Instead of watching the match with the rest of the country, staff in RM's Internet & hosting group were more excited about watching the levels of traffic the network could reach as it smashed all previous records.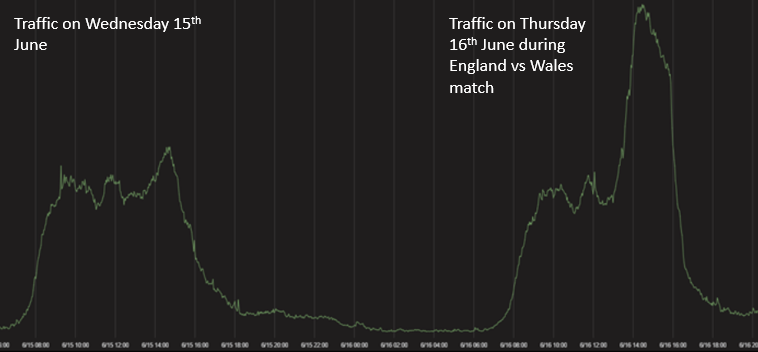 Alistair Goulden, Head of Connectivity and Online Safety at RM commented, "due to the continual investment we make in our network, I am pleased to say that it has the capacity to take such spikes in Internet traffic. Our customers can look forward to enjoying such events instead of worrying about awkward Internet problems which seem to always happen at the most inconvenient of times. However, I can't help but feel a little disappointed that the team enjoyed watching the bandwidth traffic ramp up as we approached the start of the match, rather than watching the match itself. We hope that the majority of schools who watched the match through RM were happy with the final result".
Find out more about RM Education's broadband solutions