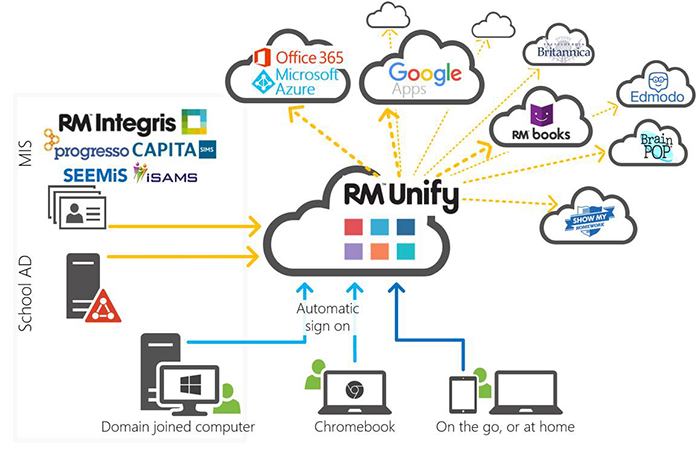 If you're a school that is currently using or plans to adopt Google Apps for Education, then you may already also know that RM Unify provides a set of tools to automatically provision and manage users in the Google Apps Management Console. The RM Unify AD Sync tool syncs users and passwords from your local network and provisions them automatically into Google Apps. Users can login to Google Chromebooks using their RM Unify password, offering a true single sign-on experience from any device.
We are now delighted to announce an improvement to the existing Google Apps provisioning service available through RM Unify Premium: Automatic provisioning of Google Apps Organisational Units for Establishments, User Roles and Student Year Groups. With these groups being managed automatically by RM Unify, you'll be able to apply app and device settings in Google Apps according to the appropriate Organisational Unit. Later this year we'll be releasing the same feature, but allowing for MIS teaching groups (classes) and registration groups for the same purpose. Great news.
For more information, contact us at rmunify@rm.com and we'll happily explain more.