RM Unify app BrainPOP creates animated, educational content that captivates students, supports teachers, and adds excitement to lessons. In primary and secondary classrooms, on mobile devices, and at home, BrainPOP explains the world through animated videos, educational games, interactive quizzes, and online activities.
The vetted content within BrainPOP provides a safe way for children to study new topics, and for teachers to illustrate complex curriculum concepts through front-of class and group/pair work, 1-2-1 support, and project based learning.
This month the BrainPOP team are remembering the work of Harper Lee, and her most famous work, To Kill a Mockingbird, which has impacted children and adults all over the world in the 55 years since it was published.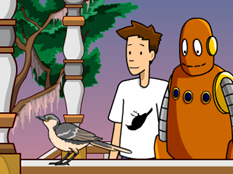 To Kill a Mockingbird remains a true national favourite. Time and time again it features on best book lists like the BBC poll for World Book day in 2010 or a survey of British Librarians where it was rated as the book they'd most recommend.
Themes like the loss of innocence, racial injustices, gender roles, courage, class, and compassion all nestled within a coming of age story connect a young reader with a very different time and place. A BBC article on To Kill a Mockingbird's popularity featured a quote from a teacher called Garry Burnett, an English teacher in Grimsby, that really summed up why it's such an important book to feature in the classroom:
"It's one of those life-changing reads... it's not just exam fodder but something that draws an emotional response, particularly in children."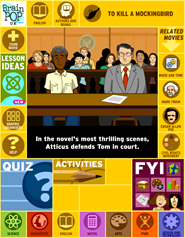 In January 2016 BrainPOP released a new To Kill a Mockingbird topic exploring its themes, characters, and how it relates to real issues like racism and segregation.
RM Unify subscribers can access this new To Kill a Mockingbird topic though BrainPOP in the RM Unify App Library. You can trial BrainPOP for free for 30 days. Simply login to RM Unify, and visit the App Library to learn more.
Not using RM Unify ? Call us for free on 0808 172 9525 or email rmunify@rm.com