RM Unify is a single sign-on and identity management tool providing the best educational apps relevant to your school learning, accessible anytime from any device. If you're a school using RM Unify already, you can trial a wide range of applications for free.
In celebration of British Science Week (BSW), a ten-day celebration of science, technology, engineering and maths (STEM), why not trial our fantastic selection of science-based apps to inject fresh thoughts, ideas and resources into your science lessons? Here are just a few recommendations to get you started:
BrainPOP

BrainPOP's digital resources explain concepts from across the curriculum using animated movies, educational games, interactive quizzes, informational texts, online activities, and more. From acids to acne, blacks holes to babies and Venus to vertebrates, trial BrainPop for new and exciting ways to teach science.
Rockfig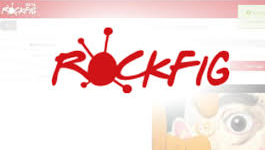 Rockfig is a free app offering 1000s of videos and games in a number of subjects for 11-18 year olds, including science. Login to Rockfig through RM Unify to access some of the best science learning resources on the web, in bite-sized collections - on your mobile, tablet and desktop.
E-chalk.co.uk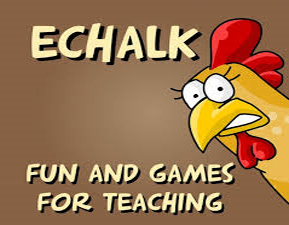 eChalk is an innovative collection of hands-on activities, games, animations, simulations and quizzes created with a strong focus on learning through fun. The 1000+ resources are designed specifically for classroom teaching on a range of devices and cover subjects including biology, physics and chemistry, at both secondary and primary levels.
Blippit

Designed for schools Blippit is a powerful, creative and open ended cloud-based software tool application where children can make apps, program in Blocks, code in Python and video call under the safe control and management of school. Blippit is currently in use in 700+ primary and secondary schools in the UK.
App Shed

AppShed is a free online app-creation tool where users design, create and publish mobile apps. Everyone gains a huge sense of achievement, having been able to produce something tangible they can share with others. Intuitive, step-by-step learning allows teachers to include app development in the ICT curriculum without the need for an in-depth understanding of app creation.
Britannica School

In honour of British Science Week, Britannica School has created a special microsite to celebrate some of the scientists who have made remarkable inventions and discoveries leading to major advances in the field of science.
Within the site you will find links to articles about a variety of people who have made contributions to the scientific community and you can complete the quiz, word search and crossword. The team has also created a diagram that shows well known scientific fields and their notable scientists.
These are just a few examples of ways you can celebrate British Science Week for free through the use of science-based apps available in RM Unify. A wider range of online educational apps is also available within RM Unify which support the teaching of STEM. Check here regularly to find out more about some of the free and paid for apps that can support you.
You can also contact us on 0808 172 9525 or email rmunify@rm.com to find out more about free app trials within RM Unify.