Supporting ideas and collaborations, based on innovative technologies, is a common theme to emerge from our schools' development plans for CPD in Hull.
During this academic year, we've continued to work alongside teachers and leaders to adopt technology-supported pedagogies which improve learning outcomes and extend project opportunities with students.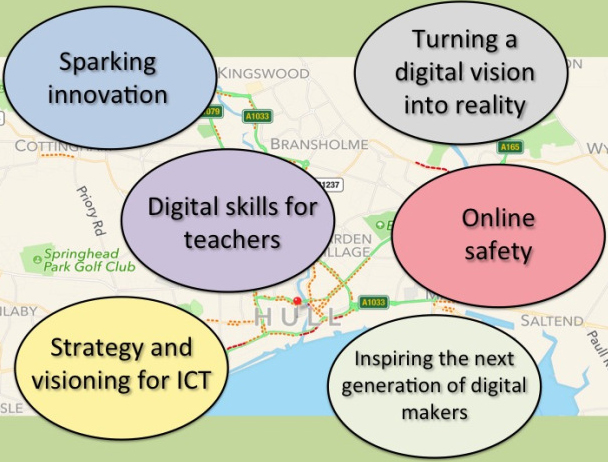 For some that's taken the focus of a'STEM to STEAM' approach to explore peer to peer learning projects and reflect on the impact of digital making activities across the curriculum.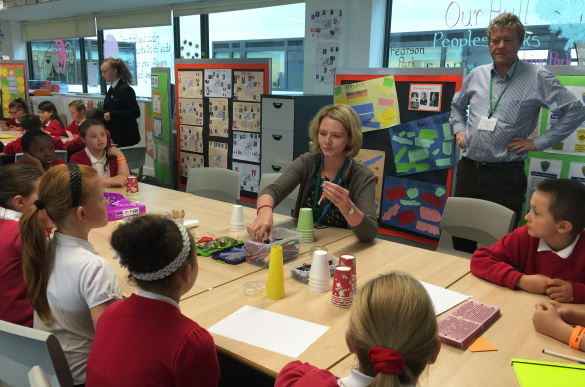 For others an opportunity for teachers to evaluate a particular technology such as 3d printing as a mechanism to extend creative opportunities to model solutions.
A group of learning innovators have recently looked towards wearable technology as an area of innovation and developed their own applications and designs through an enterprise perspective.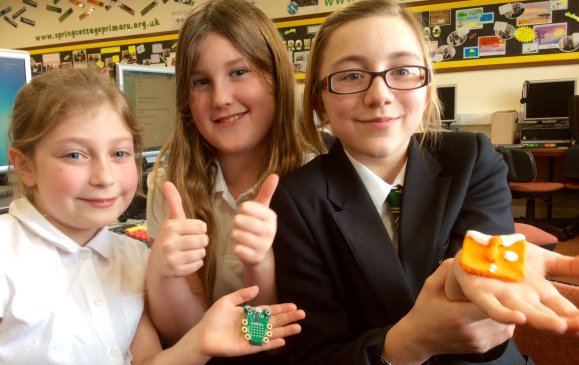 In other areas, the safe and responsible use of technology at home and in school has been supported using augmented reality tools. More educational applications of virtual reality are also emerging as groups of teachers and learners are experimenting and creating content using Google Cardboard.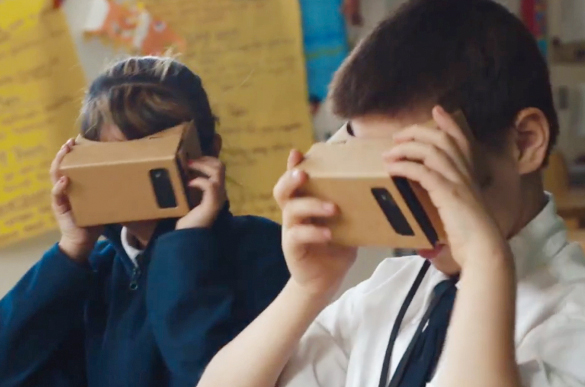 The programme of CPD evolves from individual school plans into a diverse mix of hands-on learning opportunities, workshops and action research projects which are shared across the city. Fundamentally, to support teachers and leaders to:
Engage and Network with peers
Celebrate and Share aspects of innovative pedagogies to support engaged learning and student successes
Discover and Reflect on great practice and emerging initiatives
Inspire and Collaborate to explore the 'digital maker' culture
Our annual celebration of great teaching with technology approaches again with the Tech 4 Change conference on Thursday 23 June.
Whilst hosted in Hull we'll be welcoming colleagues, friends and partnerships from the city and beyond as we share successes and plan for next steps.
If you'd like to join us and be part of the growing collaboration opportunities through ed tech, then please use the free registration and workshop booking page below:
One outcome from last year's event was an educational visit to Bletchley park for over 80 students and teachers. Wonder what will emerge from this year's event?
Together, we're nurturing and inspiring the next generation of digital creators, critical thinkers, problem solvers, collaborators and leaders from the city. Exciting times ahead as we approach 2017 as a City of Culture with it's own digital programme of opportunities.