Posted on 9 November 2016, by Clare Coombs
RM Education are passionate about providing an excellent customer experience to all and that is why we are so delighted to announce we have been shortlisted as a finalist for the ICT Service and Support category at the BETT Awards 2017.
The ICT Service and Support category recognises UK-based companies and educational organisations that provide effective services, support and professional development to ensure that ICT really makes an impact in the classroom.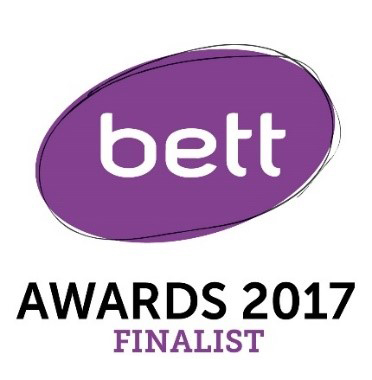 At RM Education, we are focused solely on helping teachers to teach and learners to learn.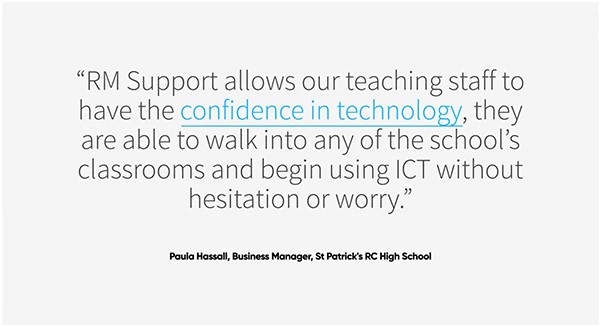 Our flexible support services provide thousands of schools across the UK with the help and support to maximise the impact and potential of ICT in education. Helping to deliver ICT that empowers teachers to provide outstanding lessons and improve outcomes for their students.
We have captured the essence of these services across RM Education, bottling what customers find special about our service within a powerful two-minute film...
About RM Support Services
RM Education provides a broad range of support services ranging from a single network support contract for a very wide range of technologies, with additional options to support your IT team including proactive checks, emergency response days, and on-site support, through to fully managing your ICT for you. So whatever your need we have a service to support you.

To find out how RM Education can support your school please call us free on 0808 172 9534.

About the BETT Awards
The BETT Awards recognise, reward and promote the most outstanding ICT education products and learning solutions available today in the UK. The winners of each category will be announced at the BETT 2017 Awards Ceremony taking place on Wednesday 25 January.
RM Education will be at BETT 2017 – come and visit us on stand C190.