Statistics
Customers seen:
701
Freebies given away:
701
Miles covered:
close to 1,500
Sessions delivered:
81
Nights away:
9
Exhibitors:
27
Venues attended:
9
Customer satisfaction
(How likely are you to recommend to a friend/colleague?):
9/10
If you are reading this, it means I have successfully survived and completed the RM Seminars autumn 2016!
Sitting comfortably back at my desk in the warmth and safety of the office, the last three weeks feels like a bit of a blur and I honestly don't know where to begin. It has been a tale of adventure, long hours and hard work spread across the UK at 8 different locations clocking up almost 1,500 miles in total travelling distance. I feel very privileged to have had the opportunity to work alongside such a dedicated and hardworking team of people. Additionally, I feel very proud to have contributed to such a successful and well-coordinated series of events seeing 701 delegates in total.
Throughout the seminars I carried out a research task concerning the way our attendees interact and engage with social media. A big thank you to all of the 120 people who gave up their time to participate in the survey, it was truly a pleasure to hear about your seminar experience and find out a bit more about you. The results have proven very interesting and I look forward to presenting my findings to my superiors over the coming weeks.
My Birthday happened to fall right in the middle of the seminars during our Newbury set up day. I received way too much sympathy from friends and family concerned that I would be working on the day but I had a truly fantastic time. Once we finished the set up at the Newbury Racecourse we headed into town and the team had arranged a surprise pizza making experience at Pizza Express and even a few familiar faces from the office made the journey over for the celebration. I think it's safe to say that none of us will be giving up our day jobs to become pizza chefs, although they did actually all taste very good indeed.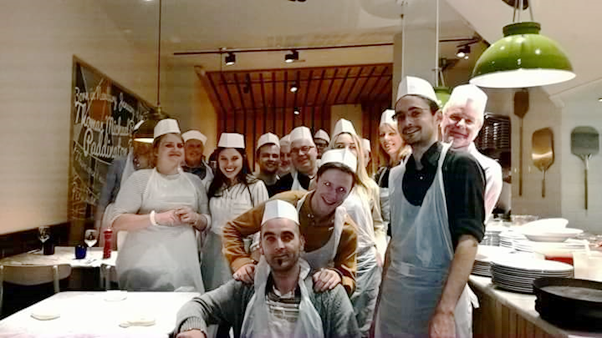 Unsurprisingly, the logistics of the seminars ran very smoothly considering that RM have been delivering the events for almost 25 years. The only slight challenge was navigating a huge lorry through central London on a Thursday at 5pm to get to the America Square venue. Luckily he skilfully parked up and we had some extra assistance from some handymen in unloading the kit to get it into the venue as quickly as possible.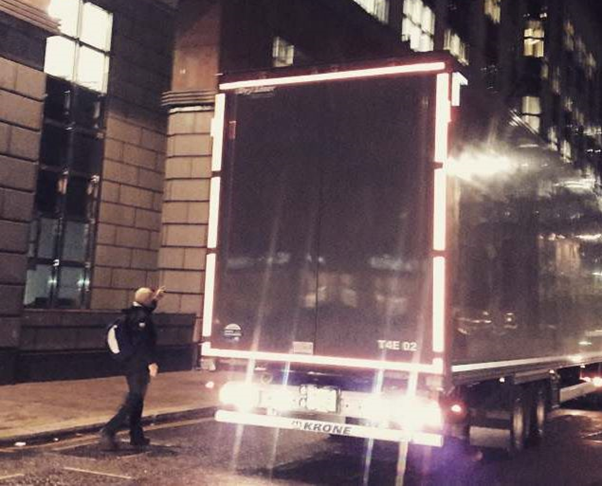 Overall, it has been an unforgettable experience working on the seminars. It has been great insight into the industry of event organisation, in particular to see the level of planning and preparation that is required and to then see it executed in practice. The customer feedback confirms this as our average satisfaction rating is 9/10. Bring on RM Seminars spring 17! Bookings now available here.