Posted on 31 October 2016, by Louise Jones, Senior Consultant of the Cairngorm Futures Team
The ability and the power of sharing work for the right or authentic audience is a new concept to some educators. It is very powerful when pupils can choose their audience, especially using digital means. It creates a context that is relevant to them, whether embedding a presentation or video on a school blog or simply allowing someone to view or collaborate on their work.
New technology has provided the perfect opportunity in education to be able to showcase and / or collaborate. Google Apps for Education (now G Suite Education) provides the means to be able to do this.
The simple analogy we have used to capture the essence of sharing or 'amplifying' the impact is 'Turning Up the Volume'! That essentially is how noisy you want to be with your doc or file.
Silent (volume off) is private and just for me
Up a bit louder is shared with a chosen few
Up loud is shared across the school
Blaring or shout it out is more widespread or even public! Ta-da!
Basics of Sharing
To share a file you own or can edit:
Open the file you want to share.
Click Share.
Enter the email addresses or Google Groups you want to share with.
Choose what kind of access you want to grant people:

Can edit—Collaborators can add and edit content as well as add comments.
Can comment—Collaborators can add comments, but not edit content.
Can view—People can view the file, but not edit or add comments.

Click Send.
Everyone you shared the document with receives an email with a link to the document and it will be visible in their Google Drive and the App, such as Docs or Sheets, when 'shared with me' is selected.
Viewing who you have shared with
Click on the Share and this brings up the Sharing settings box and you can remove people from having access by clicking on the X.
If required here you can also transfer ownership to someone else (they must be in your organisation). Here you can also prevent editors from adding other contributors to your document.
Clicking on the url for sharing the link brings up even more options for sharing, with or without the link, public on the web or across your organisation.
So 'Turning Up the Volume' is really just a lovely fitting description for sharing to the right audience. I'm sure you can think of many more ways, here are 5 simple ideas that might get you started with using sharing through G Suite Education.
A 'comment only' Google Doc which contains some lesson plan ideas for sharing with a group of staff.
A Google Drive Folder 'Digital School Bag' embedded on a school website with pdfs of letters and important info with public access to view with the link.
Pupils share a creative writing Doc with a fellow pupil for feedback (comments), using timed access for sharing.
A collaborative Google Sheet blank timetable shared with edit rights where teachers can offer a session for other teachers to come and view their lesson.
A pupil driven collaborative Google Slide presentation shared on a screen on an entrance hall display and the school website! Pupils can take responsibility for certain 'pages' to be on a loop.
Find out more about G Suite Education at www.rm.com/google
Louise Jones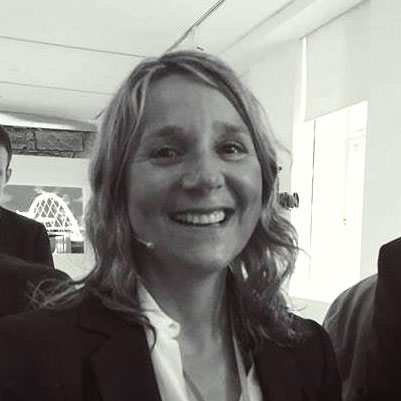 Having worked in education for over 20 years Louise was most recently responsible for ICT in Learning in The Highland Council, Scotland. Through a large scale consultation Louise developed an ICT in Learning Strategy which drove the direction and vision for ensuring all 220 schools in Highland move to Technology Rich Environments. Louise was also responsible for the globally recognised Highland Chrome Pilot and the use of Chromebooks in a 1-1 model, alongside a range of technologies in learning. An original Glow Mentor in 2008, Apps for Good and CEOP Ambassador Louise has always been driven by changes in youth culture and the impact technology has on the way young people, live and learn. She led on e-safety and cyber security in Highland and also supported national developments being awarded a Scottish Education Award in 2006 for Making a Difference.
Louise is now working independently with schools, councils and the public and private sector businesses across the UK, sharing her knowledge and expertise in developing a 'digital culture'. Louise is also an Assessor for the new Digital Schools Award recently launched for primary schools in Scotland.
Read more blogs by Louise Jones here