Posted on 24 October 2016, by Louise Jones, Senior Consultant of the Cairngorm Futures Team
Just like most things, terminology in education changes, over the years we've seen e-learning, virtual learning, ICT for (and then 'in') Learning, digital learning and now 'digital culture'. So why is creating a digital culture any different and not just a reiteration of the same concept?
Simply, this is an important and significant shift from using technology in the classroom in learning and teaching, to being used throughout the school community for well, pretty much everything. When you think about it though, this was inevitable and had to happen. Why? Because essentially it makes learning and teaching using digital tools so much easier for everyone.
A teacher trying to use technology in their teaching in a school that doesn't have a digital culture faces uphill struggles, battles and challenges. A bit like a fish swimming upstream or against the tide. They may not have the support of colleagues, parents and carers and they might not appreciate the importance of it, the infrastructure might just not be there either.
What a digital culture isn't is flooding schools with kit or using technology for the sake of it. It has to be in the right context and the technology has to be culturally relevant. A digital culture is also not about digitising a curriculum either, quite the opposite, it can create more time for active learning, more time for relationships.
A few nice examples of helping to create a digital culture;
Using social media creatively to ensure that future, present and past pupils and their families feel connected to the school, they feel it is their school. They can see the celebratory activities for all pupils and the love the school has for all within their community. How? Well school staff are encouraged to capture, contribute and share images with stories rather than just announcements. Anyone can ask to be an Admin on the school page including the Parent Council.
A school website is attractive, works across browsers / devices and updated regularly. It has a digital school bag encouraging parents and carers to be less expectant of paper copies. How technology is used in the school is clearly and simply communicated through the website.
The pupils daily announcements are updated regularly and can be accessed from the website OR directly in their Google Drive! (accessed through a collaborative doc they can view)
Forms can be fun! How about using a Google Form to collect information from the pupil's on their ideas, concerns or feedback about the school? The form is then just a web link that can be turned into a QR code on posters around the school, or even turned into an app for their device.
Using Google Classroom and inviting students by the unique class code helps pupils to immediately join in. Creating a poster with the class code on to have on the wall in the class promotes the use digital tools. Digital badges can be awarded for participation in events or pretty much any achievement the school chooses.
A digital culture is social! Support and encouragement for staff and their professional development is both formal and informal. Sharing snippets of finds or sharing live practice, using a Google Group or Twitter. There is regular digital newsletter to all staff capturing the best tweet, latest book or link found. Staff can use Forms for organising social events easily.
Lastly and most importantly, the Headteacher or leaders in the school get it. They help to pull the vision together with staff, they fight to have the infrastructure in place and have trust in their staff to use the technology available to them and they don't mind taking a few risks along the way. Parents and carers are involved and have comfort and confidence the school is taking all of this forward with all the appropriate considerations and policies in place.
All of the above contributing to a digital culture provides a place where digital skills can be nurtured and allowed to flourish. It will take time to mature with the right support and mindset. Schools that do have a digital culture find that the acceptance and willingness to try new technologies is easier, there seems to be more comfort in sharing and staff led professional learning.
Going back a bit to the fish swimming upstream concept, you could extend this thinking even further. A school that is part of an authority or academy chain that doesn't have a digital culture is in a similar position. Budgets, support, infrastructure etc, are just not going to be there.
That is why it is vital that everybody from the ICT departments of a local authority along with education colleagues must pull together to create a digital culture. This has been recognised in Scotland in the launch of a new strategy Enhancing Learning and Teaching through the use of Digital Technology, it's well worth a read.
Louise Jones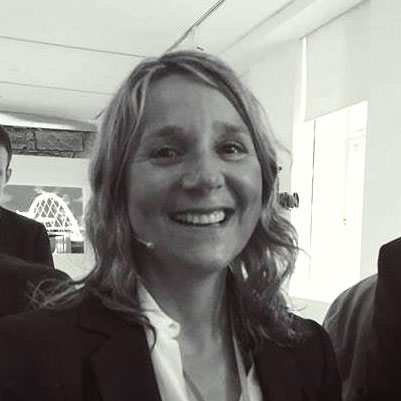 Having worked in education for over 20 years Louise was most recently responsible for ICT in Learning in The Highland Council, Scotland. Through a large scale consultation Louise developed an ICT in Learning Strategy which drove the direction and vision for ensuring all 220 schools in Highland move to Technology Rich Environments. Louise was also responsible for the globally recognised Highland Chrome Pilot and the use of Chromebooks in a 1-1 model, alongside a range of technologies in learning. An original Glow Mentor in 2008, Apps for Good and CEOP Ambassador Louise has always been driven by changes in youth culture and the impact technology has on the way young people, live and learn. She led on e-safety and cyber security in Highland and also supported national developments being awarded a Scottish Education Award in 2006 for Making a Difference.
Louise is now working independently with schools, councils and the public and private sector businesses across the UK, sharing her knowledge and expertise in developing a 'digital culture'. Louise is also an Assessor for the new Digital Schools Award recently launched for primary schools in Scotland.