The First Minister's Reading Challenge via e-books in Glow – your reading journey starts here
The First Minister's Reading Challenge was launched on 1st September 2016 and it is Scotland's brand-new reading initiative to encourage all pupils in Primary 4-7 to develop a life-long love of reading. RM books is delighted to be supporting this initiative as all students within schools in Scotland can read e-books from their school's RM Books e-library via their Glow launch pad.
Implementing the First Minister's Reading Challenge couldn't be easier as eBook versions of the Scottish Book Trust's recommended titles are available for cost-effective rental. In addition, the reading reports make it easy for schools to complete their First Minister's Challenge Reading Passports.
RM Books is proven to have a positive impact on reading progress & attitudes to reading, as outlined in a recent 40-school study by the National Literacy Trust. And there are lots of additional benefits of using RM Books within Glow to deliver this challenge:
Reading e-books can engage students who do not normally see themselves as readers – great for encouraging your reluctant readers to take those first steps to reading.
With our offline apps, students can read their chosen e-book anytime, anywhere… not just in the classroom.
Our short-term rental options make using RM Books a cost-effective way of providing a wide range of titles for students to choose from.
Our reporting facility allows you to track reading progress and support pupils in their reading journey.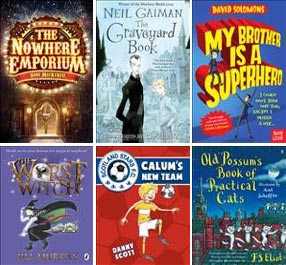 If you want to take part in the First Minister's Reading Challenge, firstly you will need to register your school. Then you have the fun of selecting the titles you would like your students to read on RM Books, and support them on their Reading Journey. You can choose titles one-by-one from the recommended list, or speed the process up by renting the two reading challenge book packs covering all e-book titles.
Happy Reading!