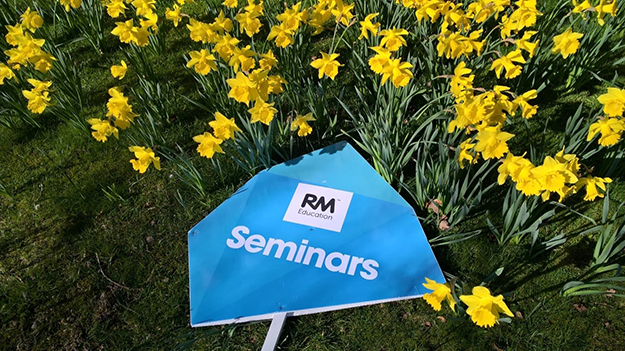 Thank you for joining me for penultimate instalment of my industrial placement blog! As promised last time, I will be letting you know how I got on during my second tour with the RM Spring Seminars. Here are some of the headline figures:
| | |
| --- | --- |
| Statistics | |
| Customers seen: | 612 |
| Freebies given away: | 612 |
| Miles covered: | close to 2,500 |
| Sessions delivered: | 75 |
| Nights away: | 9 |
| Exhibitors: | 20 |
| Venues attended: | 11 |
| Average customer satisfaction score (how likely are you to recommend to a friend/colleague?): | 9/10 |
Having already completed the autumn round of RM Seminars back in November, I knew a bit more in terms of what to expect this time around. Nevertheless the pressure was still ever present considering I was taking on greater responsibility as the newly appointed 'delegate manager.' This largely consisted of managing the reception, supporting the event manager and generally the event schedule inside out which was a great experience for me. It is a relief in a sense to have completed the spring RM Seminars, however it is always sad when the roadshow comes to an end.
I was very excited for my first ever flight for 'business' purposes rather than pleasure as we set off in a plane for Scotland that almost looked like it could have been a private jet based purely on its size. Perhaps I'm slightly biased since it was my first visit to Scotland and we did happen to have lovely weather, but I really enjoyed it and will have to return sometime soon.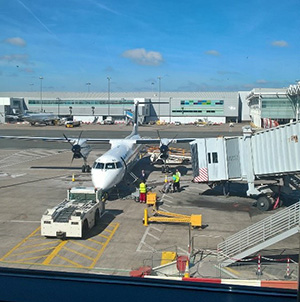 Overall, it has been an unforgettable experience working on the seminars. It has been fantastic insight into the industry of event delivery, in particular to see the level of planning and preparation that is required and to then see it executed in practice. It was a pleasure to work with familiar faces and also to meet some new people from around the business that I might not have had the opportunity to otherwise. As always, it was great to speak with the customers some of whom I recognised from autumn.
If you would like to attend the next round of RM Seminars taking place this autumn, register your interest here.