From "data breaches" to "hackers" and "malware", the lingua franca of cybersecurity professionals is no longer restricted to a select group of industry professionals. The reason, unfortunately, is that cyber attacks and privacy threats are a high-profile concern today across all sectors – including in education. In January, for example, police were forced to issue an alert after fraudsters posing as Department for Education officials were reported trying to obtain the email addresses of head teachers in order to send them ransomware.
Irrespective of whether you have on premise, hybrid or cloud infrastructure the threat from cyberspace is very real. So how do educational establishments improve online resilience in the face of continued budgetary pressures?
Threats on the rise
In many ways, schools, academies and colleges are no different from organisations in other sectors. They are faced with the same barrage of threats, including ransomware like the recent WannaCry designed to force victims into paying up by effectively locking users out of key systems. Targeted data-stealing attacks are getting smarter at evading traditional security controls, while spam, phishing and other commodity malware can put a strain on under-resourced IT teams. The sheer volume of malware facing us today is staggering. Trend Micro blocked almost 82 billion new threats in 2016, and recorded an increase of 752% in new ransomware families.
Those that fail to take adequate precautions will find themselves on the receiving end of a variety of attacks, including attempts to steal sensitive personal and financial data which can be sold on the cybercrime black market.
More with less
So how can the sector do more with less, and capitalise on the exciting new opportunities offered by digital technologies, while minimising cybersecurity risk? It might sound like a tall order, but with the right tools and policies it's not impossible.
Fighting back
Consolidation is key. Many school IT departments may have accrued a number of tools with overlapping functionality, which can result in sub-par protection.
Trend Micro products are designed to offer maximum protection for schools and colleges running a hybrid cloud set-up, as most organisations today are, without sacrificing performance. Worry-Free Advanced, Worry-Free Services Advanced, and Cloud App Security have been engineered to provide defence-in-depth from the latest advanced threats and commodity malware. Given the persistence of many modern threats it's vital to ensure protection across all layers of your environment: from endpoint, to web/email gateway, network and server.
What's more, they're easy-to-deploy and require zero administration, freeing up time-poor IT staff to focus on more strategic tasks.
In May 2018, sweeping new data protection laws from Europe will mandate 72-hour notifications in the event of a data breach and heavy fines of up to €20m for serious infractions. Under this new regime, UK educators can't afford to ignore cybersecurity.
With the right tools you can provide a secure foundation on which to build the digital classrooms of tomorrow.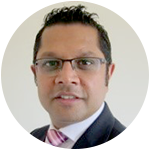 Further information
Trend Micro's security solutions from RM Education – read now
Sign up to join our next webinar on Why Trend Micro - 14 September 09.15-10.00