Updated My Profile
Users will see a new, improved user interface in their My Profile page (Fig 1). The new layout tidies up existing content making it easier to self-manage. It also allows us to add new functionality in a more controlled way as the product continues to develop.
Multi Factor Authentication (MFA) field trial
MFA is now in trial to a limited number of customers for a limited number of Apps. End users in the trial will see a new 'Multi Factor Auth' tab in their user profile allowing them to self-enroll using either a Google or Microsoft Authenticator App on their smartphone.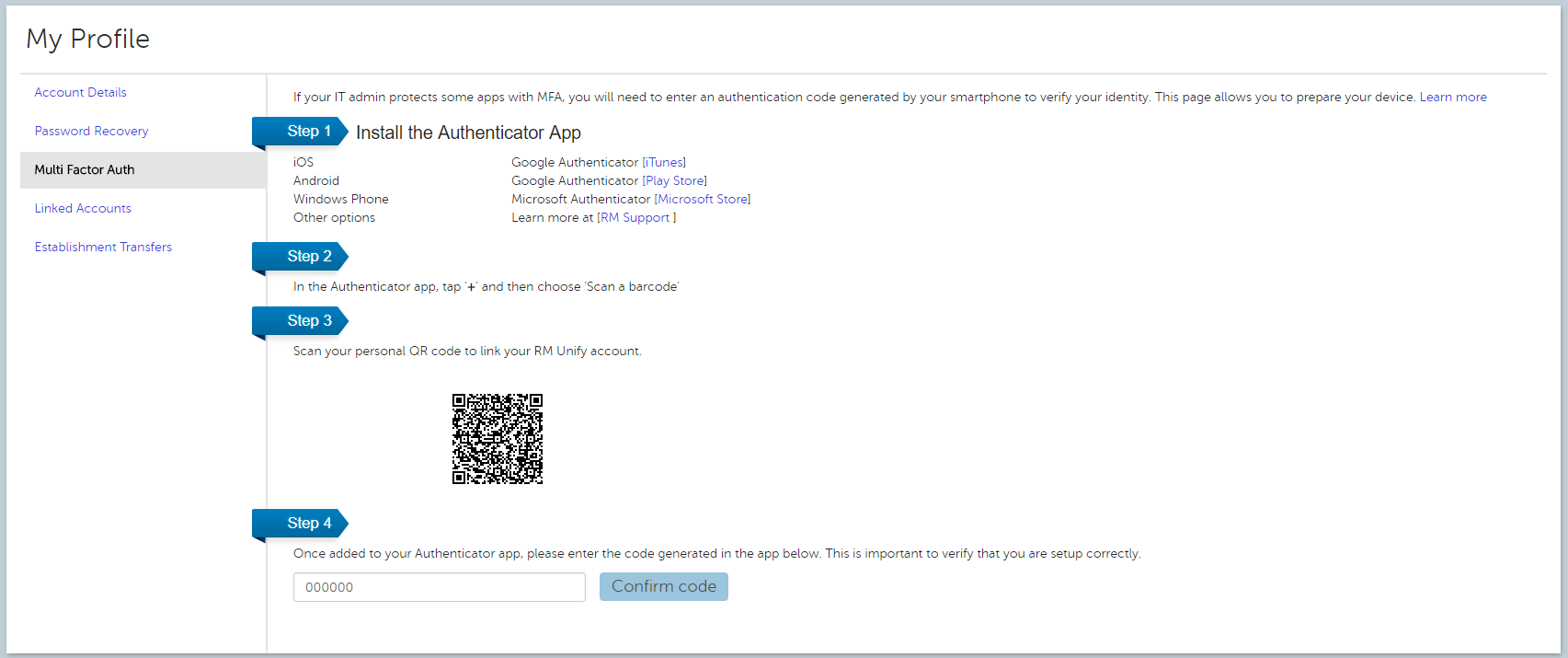 Fig 1
When a user visits an App within RM Unify with MFA enforced by the Administrator they will be challenged to enter a 6 digit code generated by their authenticator app.
Further development is continuing to enable the full release of this functionality. This will allow MFA to be targeted across all SSO Apps and users within an RM Unify establishment. For more information, see the links below.
MIS Driven User Provisioning - Flexible username formats
RM Unify now allows the addition of 2 digit year of entry to MIS provisioning usernames (Fig 2), increasing the number of format options.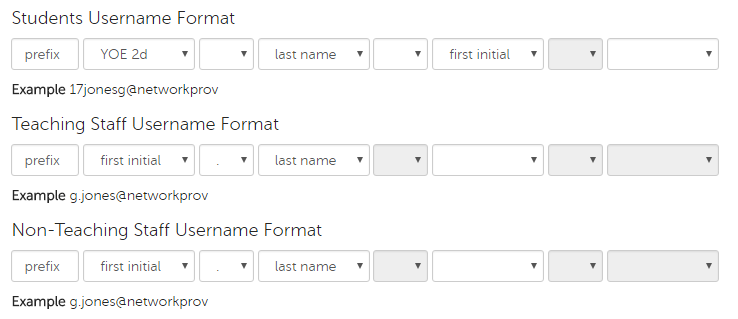 Fig 2
Network Provisioning Password Check
The threats to your accounts on the local Network differ from those in the cloud. RM Unify enforces a password policy and set of controls to protect accounts from suspicious sign in behaviour; important for any cloud based service.
A key benefit of RM Unify Network Provisioning is two way password sync; keeping your cloud password in line with your Network password. A key implication to understand here is what happens when a password set on the Network is rejected by RM Unify because it fails to meet the policy requirements. For more information, see this TEC article.
Google Classroom fix

For a while now RM Unify has allowed users to auto-create Google Classrooms using MIS sync. Unfortunately the process removed any teachers who were manually added to these classes directly through the Classroom. The new update stops this from happening.
MIS Sync documentation
RM Unify is a rich platform with many different deployment options for your school or MAT. We're confident that driving your identity management from the MIS is the right choice for most schools and as such we've been improving our documentation on this option. Find it here.
Supporting material: