Posted on 30 January 2017, by Louise Jones, Senior Consultant of the Cairngorm Futures Team
Introduction
There is no doubt about it lots of learners (and educators!) find looking at vast amounts of data a bit dull. We can often be overwhelmed with numbers and figures which leads us to being confused and unsure as to what any of it really means. What if you had expert help to uncover stories, patterns and relationships in the data? That would make data related tasks a lot more interesting and a lot less daunting. What if there was something easy to use that could help collect the right kinds of data more effectively too?
As you probably know Google's mission is to, 'organize the world's information and make it universally accessible and useful'. It does this primarily through the use of search algorithms but as Google has expanded beyond web search it has also built its core mission into the heart of many of its other products, such as G Suite for Education.
Using Forms to Collect Data
Google Forms are a great way to collect data quickly (they can also be used to create formative and summative assessment items). Forms support a variety of question types such as multiple choice, checkboxes, dropdown and text based answers. You can collaborate to create forms, edit and complete them though a wide variety of platforms, including mobile. Forms can be completed autonomously or personal details can be collected automatically from your G Suite for Education domain.
Using Sheets and new Explore!
A nice new feature of G Suite is the 'Explore' function. This function is available across Docs, Sheets, Slides and Forms. You can explore a piece of work by clicking on the 'Explore' button in the bottom right hand corner of the application that you are working in.
In Sheets this will quickly give you some tools and ideas to make sense of your data set. The analysis tools are perhaps the most powerful and Sheets will show you a variety of ways that you can display your data visually through a series of thumbnails. You can then select the best method of viewing your data (eg: Pie Chart vs Line Graph) and insert the graph into your sheet. Importantly, the feature creates a great opportunity for teacher and student discussion about the advantages and disadvantages of different types of data processing.
As well as the analysis tool the Explore function also allows you to format your data set, by quickly changing the colours and other variables. You can also ask Google about your data set, it automatically can present you with trends in your data. This, slightly spooky feature will quickly tell you the relationship between Point A and Point D, the Mean average of all your data and lots of other things to help you tell your story in a clear and concise way. It really is like having an expert statistician and analyst sat along beside you.
In Practise ideas:
QR Code used to link to a form to collect data for the 'pupil voice' or to gather an opinion on a part of a school or club .
Students use forms on a field trip to enter data using personal mobile devices.
As part of an inter disciplinary learning project - a pupil uses forms to anonymously collect data on the amount of sleep pupils are getting and uses this in a whole school assembly to talk about how sleep can impact learning.
Use the Explore feature to stimulate discussion about the advantages and disadvantages of different types of data processing.
Explore further
Data visualization can really be a fascinating thing. This 5 minute YouTube Clip of Hans Rosling shows the development of 200 Countries, 200 Years in 4 Minutes from the BBC Programme the Joy of Stats. It uses augmented reality and Motion Charts to tell the story of development.
What's even more fascinating about it is that you can create your own motion charts using Google Sheets.
https://docs.googleblog.com/2016/09/ExploreinDocsSheetsSlides.html
To find out more about how RM can support you, contact uswww.rm.com/contact
Louise Jones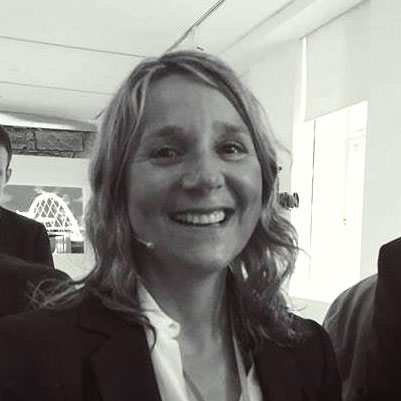 Having worked in education for over 20 years Louise was most recently responsible for ICT in Learning in The Highland Council, Scotland. Through a large scale consultation Louise developed an ICT in Learning Strategy which drove the direction and vision for ensuring all 220 schools in Highland move to Technology Rich Environments. Louise was also responsible for the globally recognised Highland Chrome Pilot and the use of Chromebooks in a 1-1 model, alongside a range of technologies in learning. An original Glow Mentor in 2008, Apps for Good and CEOP Ambassador Louise has always been driven by changes in youth culture and the impact technology has on the way young people, live and learn. She led on e-safety and cyber security in Highland and also supported national developments being awarded a Scottish Education Award in 2006 for Making a Difference.
Louise is now working independently with schools, councils and the public and private sector businesses across the UK, sharing her knowledge and expertise in developing a 'digital culture'. Louise is also an Assessor for the new Digital Schools Award recently launched for primary schools in Scotland.