Posted on 23 January 2017, by Louise Jones, Senior Consultant of the Cairngorm Futures Team
Creativity is the use of imagination or original ideas to create something. The creative process can be a slow burning affair, taking time, many tweaks, edits and even a few restarts! Now classed as a legitimate professional competency, creativity, will be one of the most sought after skills for the modern employer. There's lots of emerging research to suggest that in the modern world young people need to be more creative than ever before.
Encouraging students to be creative in schools can enable a wide range of sub-skills, imagination, originality, collaboration to name a few. But how can we help learners to review their creative processes and how can this be captured as part of a learning journey?
G Suite for Education and Google Docs in particular provide a 'baked in' goodie that can help this process. Revision History is a unique feature that records the entire life of the document no matter how many times it is opened and closed, it will always be there! An extension to add is Draftback, a clever tool which brings a revision history to life. It is therefore a great way to see how a document has been changed over time capturing all those tweaks, edits and time spent, in essence it provides the ability to recreate a part of the creative process.
Revision History Explained
It is possible to see the revisions made to any document within G Suite by selecting (File - See Revision History or shortcut Ctrl+Shift+Alt+H) You can then decide the level of detail that you want to see the revisions in by switching between 'show more detailed revisions' and 'show less detailed revisions'.
Revisions are colour coded so you can easily see who has written, changed or modified the document. The '˄' and '˅' arrows allow you to move between revisions and importantly they also show you the name of the person who has made the edit.
Viewing the revision history gives the teacher a real sense as to who has contributed to the document and the evolution of the document over time. It avoids the traditional situation where in a group work task one person actually does all the work assisted by several passive observers (or hangers on).
You can also use revision history to revert to a previous version of a document. This is a useful tool for a teacher to model the development of a piece of work or, in an extreme case of, digital vandalism where returning to a previous version may be a necessity.
Draftback Explained
Draftback is an extension for Google Docs. Draftback lets you play back the revision history of any Google Document that you can edit. It provides a great way to quickly give an overarching view of how a document has evolved over time. It also is very good at identifying when large chunks of text have been 'cut' and then 'pasted' into the document that a student or group of students have been working on!
Draftback provides detailed document statistics and an embeddable playback of the part of the document being created, this is perfect for an example of digital reflection for an eportfolio.
As well as checking for cut and paste plagiarism (and therefore originality) Draftback also allows the teacher to gain a sense of how much time and thought has been spent on a document and task. This in turn allows the teacher to form an opinion and give feedback on the relationship between effort and final outcome.
One High School teacher reviewed a Google Doc a pupil had provided and through the playback saw the pupil had typed in..'Blah blah blah, really don't want to do this homework' and deleted it! The pupil had quite a shock and giggle when they realised this had been captured! A bit like a sheet of paper being tossed in a waste basket from being yanked out a typewriter! Funny wee things like this might sound like a nonsense but actually it helped pupils understand that tools like this are for learning and can really help the creative process. It's also ok to have a few false starts!
In Practise ideas:
After a group work task ask each group to peer assess the effort of their group members through the use of the revision history tool.
Use the revision history tool to showcase and model the development of an essay or slideshow.
Using Draftback to show the development of a Google Doc CV which a learner has developed over time.
Using Draftback to show the development of a Google Doc with 'Hopes, Dreams and Aspirations' over time. How much has changed?!
Demonstrate draftback to a class to encourage original work and to avoid the development of a cut and paste culture.
Ask students to embed a 'draftback' playback file in their eportfolio to showcase the development of a digital artifact.
Use document statistics as evidence to show when one pupil may require some additional time for their task, exam or assignment.
Proofread Bot (http://proofreadbot.com)is a Google Docs Add-on that will provide advice on improving your document but also contains a simple plagiarism checker.
To find out more about how RM can support you, contact uswww.rm.com/contact
Louise Jones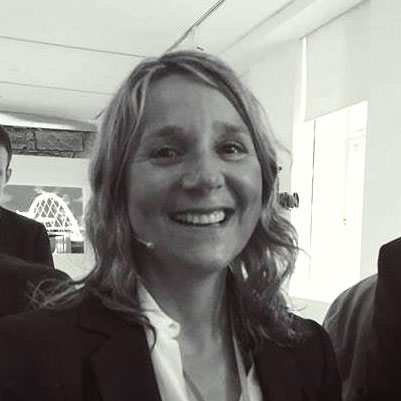 Having worked in education for over 20 years Louise was most recently responsible for ICT in Learning in The Highland Council, Scotland. Through a large scale consultation Louise developed an ICT in Learning Strategy which drove the direction and vision for ensuring all 220 schools in Highland move to Technology Rich Environments. Louise was also responsible for the globally recognised Highland Chrome Pilot and the use of Chromebooks in a 1-1 model, alongside a range of technologies in learning. An original Glow Mentor in 2008, Apps for Good and CEOP Ambassador Louise has always been driven by changes in youth culture and the impact technology has on the way young people, live and learn. She led on e-safety and cyber security in Highland and also supported national developments being awarded a Scottish Education Award in 2006 for Making a Difference.
Louise is now working independently with schools, councils and the public and private sector businesses across the UK, sharing her knowledge and expertise in developing a 'digital culture'. Louise is also an Assessor for the new Digital Schools Award recently launched for primary schools in Scotland.