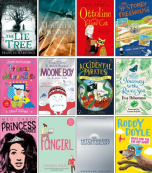 Pan Macmillan, UK Publisher of the Year, have announced that children's and young adult fiction titles are now available for schools via RM Books.
Pan Macmillan's authors available in ebook through RM Books include children's favourites Chris Riddell, Eva Ibbotson and Andy Griffiths, as well as the poet Brian Moses.
"We are delighted to partner with RM Books in order to help school librarians and teachers to spread the joy of reading for pleasure," said Anna Bond, UK Sales Director at Pan Macmillan. "We hope that the platform will allow school students to try new authors as well as enjoy their favourite books inside and outside the classroom."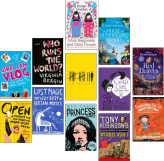 Read the full press release:
RM Books partners with Pan Macmillan to make ebooks available to UK schools
To find out how you can make Pan Macmillan ebooks available for your school elibrary and for individual rental, click here.