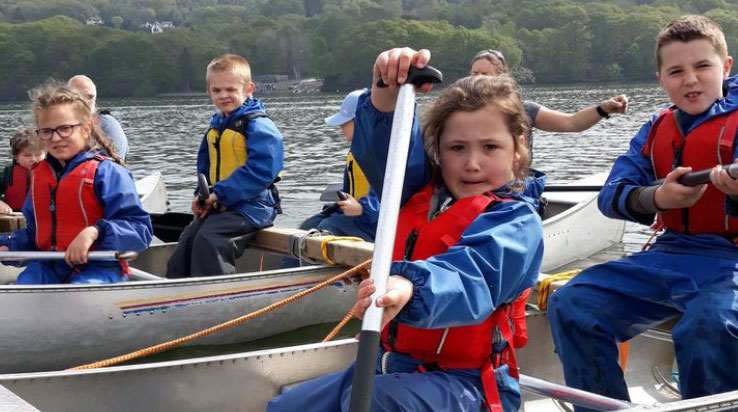 The background
Vickerstown Primary and Brambles Nursery School are located in Barrow-in-Furness in Cumbria, North West England. Local employment prospects can be limited in this part of the UK, and the schools make every effort for the children at Vickerstown to have an outstanding education and the best academic start.
The 159 pupils come from a mixed catchment – some with Education, Health and Care Plans – bringing added obligations for the staff to help all children receive the very best care and support. The school has a proven local reputation for the support they provide to children with autism.
The challenge
Vickerstown Primary moved to a new purpose-built premises in 2011, and received significant investment to embed the use of technology in teaching and learning. However, there has been little further investment since then. A technical audit undertaken in February 2020 concluded the underlying server operating systems, and the majority of user device operating systems, were unsupported and posed a potential security risk.
Furthermore, student devices were aging, and this was impacting pupils' learning. Some laptops had keys missing or poor battery life, which meant children sitting on the floor next to charging cabinets to use them. Documents were stored locally on the network, with no potential for collaboration or ability to access them outside of the school network. This forced teachers to come into school rather than having the option of working from home, and for SLT-sensitive documents to be shared over email.
There was also a lack of continuity of Microsoft Office suites which caused difficulties with accessing material on different devices. And due to compatibility issues, teachers were resorting to downloading and converting video files at home so they could use them in the classroom.
Despite all of this, there was a real passion across the school for the use of technology. The current Head had been appointed the previous year and he identified several concerns with the school's IT.
"I did not think we were getting value for money from our IT partner, and I felt we could do better – for the school, and especially for our pupils".
David Holmes, Headteacher
At this time, RM were providing the school's broadband only. Following the regular review of that service, the school asked RM for a quote to upgrade their existing IT servers on a like-for-like basis.
RM suggested a more radical approach – removing the physical servers altogether and replacing them with a fully cloud-based technology network that would push the school forward into the very latest digital way of working, and for little more than the cost of updating what they already had.
"I was really excited by the possibilities that were described by RM, and I could see the real value. But it also scared me – we had so much ground to make up".
David Holmes, Headteacher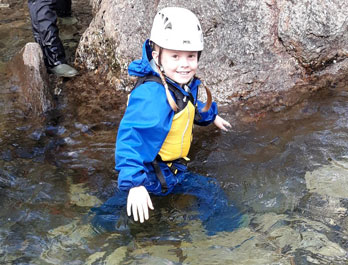 The solution
The proposal from RM suggested school improvements through IT by:
Ensuring that teachers could always depend on technology, by moving from a 100% on-premises server network, to one that was 100% serverless
Getting help to run the school's IT via a comprehensive network support
Improving collaboration through better use of technology
Working with staff to embed the right parts of the new solution into everyday practices to reduce workload
Using a mixture of surveys, communications and training to get the most out of the cloud-first solution within suitable timescales, and for each staff member
Giving Vickerstown pupils a cutting-edge learning experience by delivering a cloud-first solution and fully embedding its use in the classroom to support teaching and pupil attainment
Ensuring that working online did not become a safeguarding and security blind spot
Recommending cost-effective devices based on use case, and by aggregating procurement
In practice, this meant replacing all of the school's physical servers with managed services in the cloud, rolling Microsoft Teams out across the school to support Remote Learning, and replacing all computers with new, ruggedised devices. RM Unify was installed to improve remote capability, providing access to all teaching and learning resources with a screen sharing capability. Wireless connectivity was installed across the school, removing cables that had previously cluttered workstations and benches.
With budget a pressing issue, RM helped secure useful government and supplier grants and rebates. It harnessed an HP Trade-In scheme, with RM managing the collection and return of some 100 devices and processing rebates to the school.
Like many schools, Vickerstown had a range of licences and warranties for software and services. RM replaced all of these with a simple proprietary licence from Microsoft, providing licences for application software and full device management.
Bringing people with you
RM arranged thorough training for all staff, including security practices. It helped the school replace outdated processes such as local file storage and exchanging confidential information by email.
Most issues could now be managed remotely via the new cloud-based set-up, but RM also put in place a support structure via a single phone number to call for everything, coupled with emergency Technical Support for on-site visits. In the event of any breakdowns, all warranties on hardware were secured so that an engineer would be on site the next day.
The best financial model for the school
RM put all this together in a way the school could afford. The move to the cloud meant that new devices needed less local storage and processing power, reducing costs. The school paid back all set-up costs over three years, paying a flat subscription price for all services, and an operating lease for the hardware. This was arranged on a 'per-pupil-per-term' basis, to make financial foresight and budgeting clearer and easier for the school.
"The solution was the leap we needed. We now need to keep evolving, keep learning".
David Holmes, Headteacher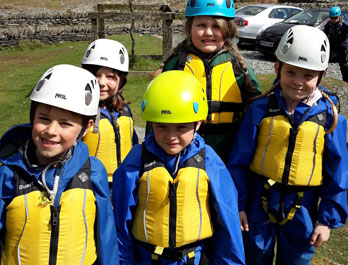 Gaining buy-in
Gaining buy-in for such an investment is critical, especially for a school with such a strong commercial governance regime. With the staff already excited about potential improvements though, it was a relatively straightforward task to convince the Vickerstown Governors. They knew IT was a problem for the school, and were pleased that the senior leadership were taking action. RM was able to harness this momentum and had the ability to carry on amid the significant disruption of COVID-19.
"As soon as stakeholders saw the RM proposal, you could sense the enthusiasm, and they were quickly onboard".
David Holmes, Headteacher
The benefits
Given where the school was technically, everything was an improvement. The school had looked at Microsoft Teams before, but RM integrated this as part of the complete package –freeing staff to do their jobs from home as well as in the classroom.
"For me, this came across as a solution-led proposal – not sales-led. It showed how staff could save time, freeing them up to do the rest of their job better".
David Holmes, Headteacher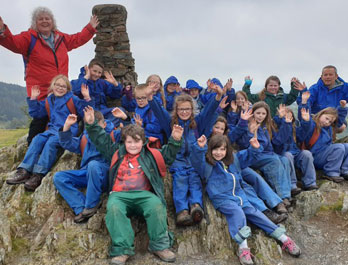 "It was an eye opener watching RM at work. I'm aware that other schools have tried to do this themselves, but I am not sure they would have delivered the same level of benefits".
David Holmes, Headteacher
Lockdown was difficult for everyone – emotional connection of face-to-face interaction being important for young person's development. Vickerstown staff had previously tried recording videos and sending them to student's homes. With Microsoft Teams all of this changed, so they could properly interact.
"For Remembrance Day this year we had one of our pupils play 'The Last Post'. It was recorded remotely but shared to pupils, parents and wider via Facebook".
David Holmes, Headteacher
Assemblies and group activities can now continue, in real life, or virtually. Staff are able to access files remotely, work together on lesson plans, and teachers able to connect with their Education, Health and Care (EHP) pupils through the new technology. And if something does go wrong, staff call one number and let RM figure it out, whereas before they could wait half a day trying to work out why something was not working and who was responsible.
"We are no longer waiting 20 minutes for a laptop to open, or praying that software won't crash. Our teaching and learning has improved, and a lot of the stress we had has gone".
David Holmes, Headteacher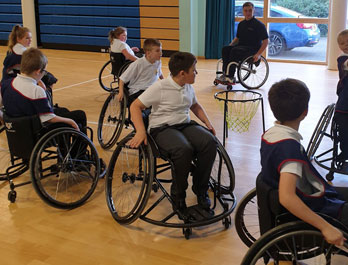 The lessons learnt
Be clear on what you want to achieve. Vickerstown were not aware what was possible, but when they saw it, they knew it was right for them.
Budgeting is important. Technology can be something that can cost money when you're least expecting it. With RM, the school knows exactly how much they will be paying each month for the next three years.
Find a reliable partner While many profess to be experts, few have the ability, experience and relationships to deliver across the board. IT is too important to be left to someone who is quickly out of their depth.
Get all staff involved from the outset. Be very clear on the destination and take people with you on that journey. Show staff how they will personally benefit.
Communicate, communicate, communicate. Keep people informed about where you are on that journey. Keep them in the loop every step of the way.
The Legacy
The technology enables better communication with staff, pupils and their parents and acts as a catalyst for growth. Vickerstown can move forwards as a school now they have the tools in place. The fear has subsided, and all the excuses are gone. Now the staff at Vickerstown can embrace the change and embark on an exciting journey together. This is just the start.
"From a personal point of view, it has changed the way I work and has made my life easier, so thank you".
David Holmes, Headteacher
Download a PDF of the case study