One of the most significant obstacles to schools switching to a modern management information system (MIS) is the fact that any new system is likely to be cloud-based. Legacy MIS systems tend to rely on a server situated in the school. Alternatives sit 'in the cloud' requiring no physical infrastructure in school. If the thought of surrendering your MIS to the somewhat nebulous concept of the cloud is a concern, here are five benefits of switching.
1. Sustainability
Cloud solutions consume computing power much more efficiently than having local data storage. A locally hosted server-based solution is unlikely to be used at maximum capacity 24 hours a day. Using a cloud solution means energy savings as the utilisation of the equipment is much higher, meaning you need fewer computers, using less energy.
Most cloud-based software uses one of the 'big three' cloud computing platforms operated by Google, Amazon and Microsoft. Each has environmental commitments regarding carbon emissions and renewable energy use. By using a cloud-based MIS, you will take advantage of the economies of scale these companies achieve in reducing their environmental impact.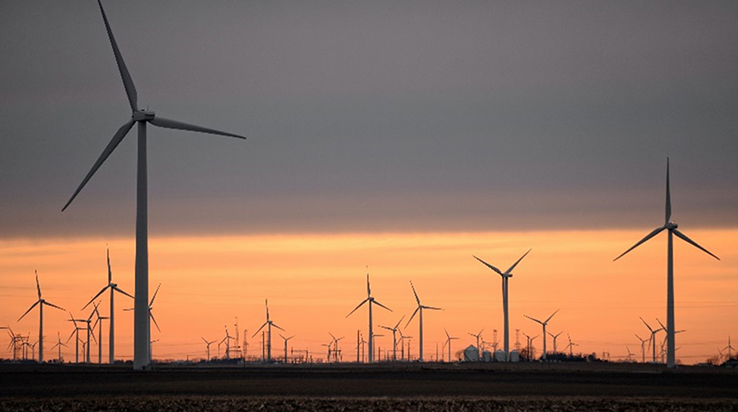 Some cloud platform providers have even invested in their own windfarms. Photo by Laura Ockel on Unsplash
For example, RM Integris is moving to one of the 'big three' cloud platforms. The platform is already working towards using 100% renewable energy by 2025 and being carbon negative by 2030. It also plans to be water positive (replenish more water than it consumes) by 2030.
2. Anywhere, anytime access
This may seem obvious! A true cloud solution means you can access the system via a web browser from any location with any device. No logging into a remote session that may run very slowly, instead you connect directly to the system. It's much faster and reliable.
A cloud system not only removes the need for staff to be in school to access the MIS, it means that they can log in wherever they are on the school premises. If you need a specific piece of pupil or cohort data in a meeting, it's there at your fingertips. You can also consolidate your various systems into one place with a single sign-on facility such as that provided by RM Unify.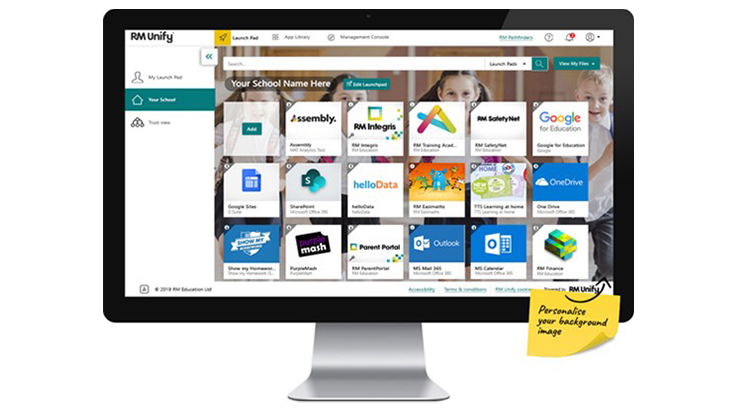 RM Unify gives you access to your MIS plus other apps and software packages in a single place
3. Saving money
A true comparison of costs, based on the total cost of ownership, will generally show that a cloud solution works out cheaper than a server-based MIS. You save money on server hardware within the school and save money on energy used in the school to run it. You also save money on the people needed to keep maintain the system and keep it up to date.
4. It's always up to date and secure
With a cloud system you don't have to worry about obtaining and installing the latest version of the software. The vendor handles that part with updates applied outside school hours. New statutory requirements from the DfE are handled in the same way.
For example, during the COVID-19 pandemic cloud-based MIS suppliers have automatically provided updates to facilitate new reporting requirements. Schools did not need to make changes to their systems themselves.
There are no updates to apply in school, no delays in system fixes, no downtime when the engineer has to dial in to apply an update. Security is vital to your data. Cloud versions apply security updates fast, as soon as they're needed.
5. The cloud allows you to work faster and smarter
Systems that run in the cloud can adjust their processing power quickly. Applications will monitor the speed of their websites and apply more cloud resources as needed. This means that when busy times come, for example census, the system won't slow down with the increased number of users.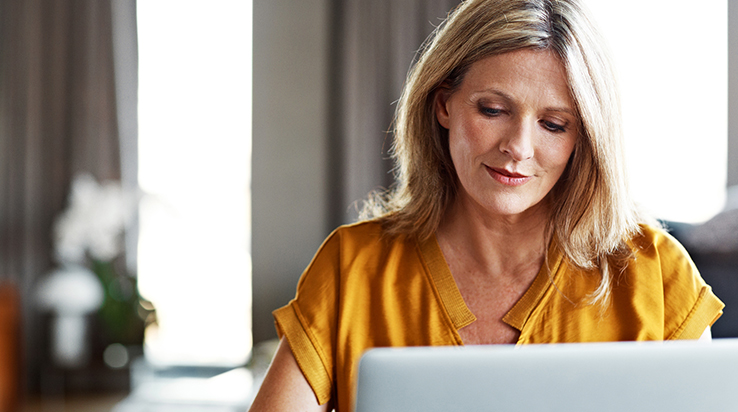 Cloud-based MIS systems like RM Integris allow access to your school data from anywhere on any device.
A cloud system will also allow you to automate tasks. These could relate to pupil attainment and behaviour or parent communication, saving time for admin and teaching staff.
"... having a cloud-based MIS and Finance system in place when the Covid pandemic hit, proved a huge advantage, giving us access to all our data – from telephone numbers to accessing the bills we had to pay – all from home".
Daniel Gauld, Headteacher, River View Primary School, Salford
RM Integris is fully cloud-based and we make the switching process easy. Our friendly UK-based support team will guide you step-by-step. To find out more about how you could benefit from changing to a modern, cloud-based MIS like RM Integris get in touch now.