America Square Centre, London
Wednesday 29th March 2017
It was my first experience and one I will hope to repeat. The sessions I attended were excellent... The quality of speaker always makes such a difference
Exhibitors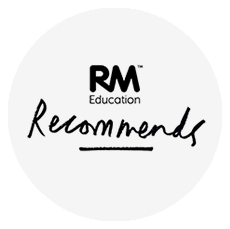 RM Recommends Hardware
Visit our stand to find out more about our brand new student range of devices. As usual we're also running a prize draw survey to find out more about your hardware needs, issues and concerns and to give you a chance to win a brand new HP Chromebook 13!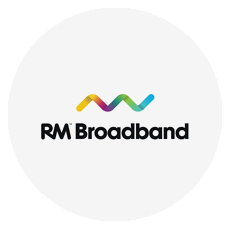 RM Broadband and Online Safety
RM Broadband & Online Safety specialists will be available throughout the day to talk you through our comprehensive portfolio. On the stand we'll be able to discuss how our extensive portfolio meets the various requirements such as Keeping Children Safe in Education and The Prevent Duty.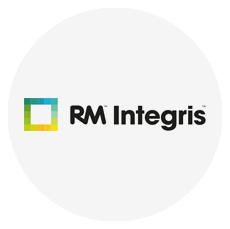 RM Integris
RM Integris – The simple, yet powerful MIS
RM Integris is one database for one price with unprecedented simplicity – incorporating everything you need into one package. It's a powerful yet easy to use solution for all schools from the smallest nursery to the biggest multi-academy trust.
Speak to us at the seminars to find out more or visit rm.com/integris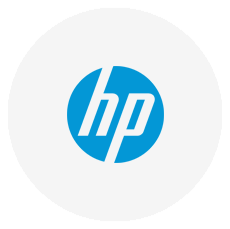 HP
HP designs and builds learning devices that can survive in the classroom and beyond. From Science, Technology, Engineering, and Maths (STEM) to the Humanities, from administrators to teachers, HP Education solutions maximise learning and create meaningful outcomes.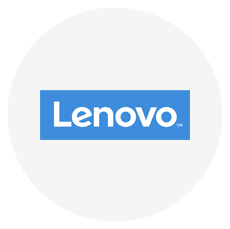 Lenovo
Lenovo develops, manufactures and markets legendary Think branded commercial desktops and laptops well as servers, workstations and a family of mobile internet devices, including tablets and smart phones.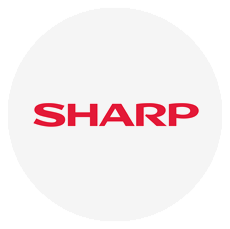 Sharp
Sharp Business Systems UK Plc offers a comprehensive portfolio of award-winning document management, display and IT solutions to help organisations optimise the way they engage with information. Our vision is to transform the way its customers create, manage, visualise and share information, inspiring ideas from technology.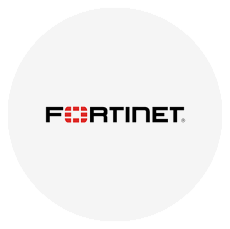 Fortinet
Fortinet is the largest provider of wireless networks to education customers in the UK & Ireland. Over 4,300 Schools, Colleges, Academies and Independent Schools have selected Fortinet (formally Meru Networks) to provide reliable, robust and secure wireless infrastructure, to enable high density mobile learning and BYOD environments.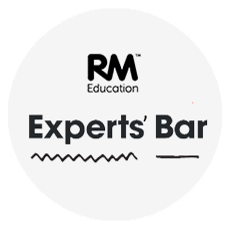 RM Experts Bar
Visit us at the RM Experts' bar where representatives from our product, support and development teams are ready and waiting to talk to you about the benefits of Cloud services.
Migrating to cloud services and systems can result in significant savings and provide an enhanced learning and teaching experience. Managing that change requires a partner who understands education and the benefits that the cloud can bring. We will provide a balanced view of these benefits and also suggests some recommended approaches and solutions for your individual school.
As certified partners of Apple, Google and Microsoft we will also be able to offer hints, tips and advice to ensure you are getting the very best value from your technologies.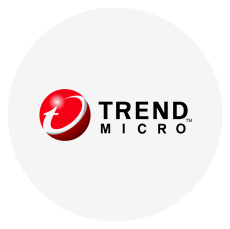 TrendMicro
Trend Micro Incorporated, a global leader in cyber security solutions, helps to make the world safe for exchanging digital information. Our innovative solutions for education provide layered security for data centers, cloud environments, networks, and endpoints. For more information, visit www.trendmicro.co.uk.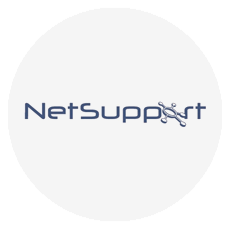 NetSupport
NetSupport offers a range of solutions for schools: from a school- or Trust-wide suite of IT and network management tools, to safeguarding and classroom management. With 27 years development expertise and a 16 million install base, NetSupport is recognised as a leading producer of education software solutions worldwide.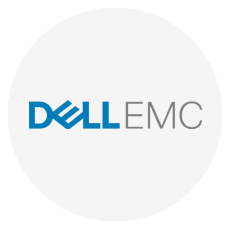 Dell
Dell EMC is a leading supplier of ICT infrastructure to schools in the UK and globally. We have a full portfolio to complement the products available from RM Education. Dell EMC provide "RM Recommends" systems to support high performance learning including servers, data storage and All in One PC systems.
Come along to the friendly London seminar featuring two technical streams designed for technicians and network managers, an educational stream for senior staff and teaching practitioners, and an online safety stream for any one with a particular interest in e-safety; you can attend any session you feel is relevant to your role and school. You'll also have the opportunity to network with peers and RM experts. Come away from the day inspired with practical improvements you can make to help develop and support your school's ICT.
Agenda
Technical sessions
Online safety sessions
Educational sessions

09:00 – 09:30


Arrival, coffee and networking

09:30 – 10:00


Welcome session

10:00 - 11:00


The future of a school network
Read summary



**

10:00 - 11:00


Building digital resilience in students
Read summary

10:00 - 11:00


Transforming learning with G Suite for Education
Read summary

11:00 – 11:30


Coffee and networking break

11:30 - 12:30


Managing Chromebooks with the G Suite Admin Dashboard
Read summary



**

11:30 - 12:30


Network infections and protection - what to do when infected
Read summary



**

11:30 - 12:30


Digital resilience – Supporting parents and teachers
Read summary

11:30 - 12:30


Gamification of learning
Read summary

12:30 – 13:30


Exhibition and networking lunch

13:30 - 14:30


G Suite Admin Dashboard deep dive
Read summary



**

13:30 - 14:30


Windows Server 2016 on Microsoft networks
Read summary



***½

13:30 - 14:30


Digital resilience – Workshop
Read summary

13:30 - 14:30


Rediscovering creativity -
the cloud in the classroom
Read summary

14:30 - 15:00


Coffee and networking break

15:00 – 15:30


Plenary session
Read summary


Look out for the technical rating:



*

Product awareness and basic usage


**

Technical administration and simple diagnostics


***

In depth technical theory and advanced diagnostics


****

Advanced technical theory


Presenters
Gail Fletcher
Senior Support Consultant, RM Education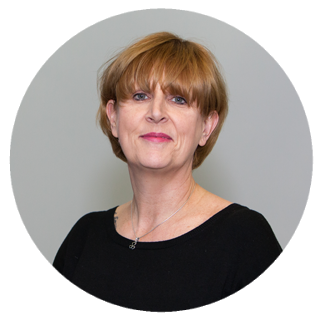 Gail joined RM Education in a managed service role in 2000. She then moved to the Community Connect support team and since then has supported Connect 2.4, CC3 and CC4 networks. Gail is one of two CC4 tech leads and currently works in RM's third line team located in the Bellshill office. This in not Gail's first time as a seminars guest presenter as she delivered sessions at three rounds of RM Seminars before.
Samantha O'Leary
Prinicpal Education Consultant, The Tablet Academy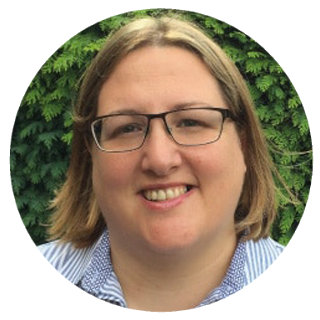 A charismatic, engaging qualified teacher, trainer and ed tech consultant. Samantha currently provides consultancy and training to schools around the use of tablets and platforms to enhance and extend learning possibilities in the classroom.
Neil Skipper
Senior Education Consultant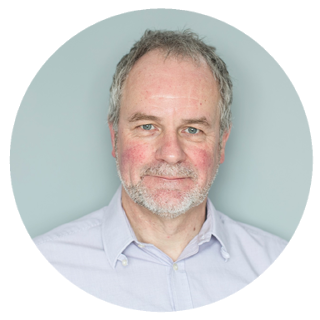 I've been working in ICT in education for over 30 years, with a comprehensive range of expertise in Educational ICT both technical and educational, with the ability to present and communicate advantages, benefits and use to a wide range of educational audiences.
A passionate and highly motivated educator I specialise educational ICT use across a wide variety of technologies, supporting staff development and student creativity and productivity. I also provide consultancy and support for schools and local authorities with implementation, management and CPD programmes across a broad range of products offered by RM Education.
Ben Jones
Senior Consultant, RM Education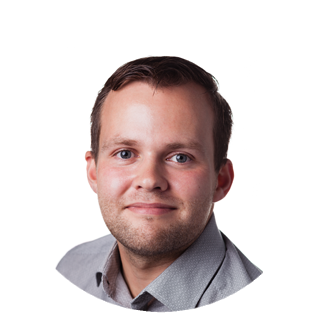 Ben joined RM as a member of the managed service team in 2010 following experience working in a school as an ICT technician. A year later he moved from managed services to the implementations team, where he has gained a vast amount of experience in installing, supporting and troubleshooting Vanilla, CC4 and Apple networks in various capacities, and holds certifications from Google for the developing Google Apps platform.
After presenting for the first time in the autumn 2016 seminars Ben is looking forward to having the opportunity to again share some of the latest and greatest in the Educational Technology market.
Dean Stokes, UK Director, AppsEvents
Google Certified Trainer and Innovator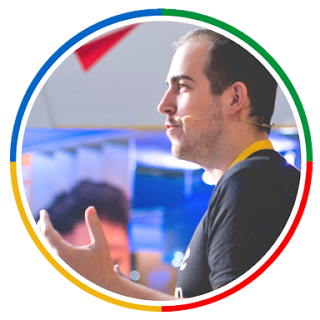 Dean is a Google Certified Trainer and Innovator and has worked in education for eight years. Throughout that time he's worked with a number of schools, training hundreds of staff to help them integrate technology for learning and he is now UK Director for AppsEvents. AppsEvents' world class trainers deliver training and workshops around the world at Google for Education summits, bootcamps and cloud camps. Dean believes that G Suite for Education has the power to transform the way schools work across the world by improving efficiency and streamlining workflows not just in the classroom but also in back office operations.
back to top button