RM Support Newsletter
Issue 40 May 2021
As schools returned from Easter break, we know remote learning will remain a priority for teachers and students.
We would love to hear how you are; in the meantime, we wanted to let you know about our upcoming virtual event, guaranteed to have sessions to pique your interest.

RM EduSummit
Three action-packed days of learning sessions, tools and tips to tackle the big needs and challenges facing schools and educators alike - together. Register today.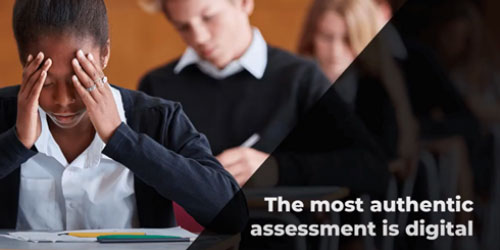 The most authentic assessment is digital
Are you interested in the effect of automation of assessment on pupils and teachers? Want to find out more about Covid-19's impact on the assessment landscape?.
Watch Peter Collison, Head of Formative Assessment talking to ICT for Education on how technology can improve assessment.
Join us at the Confederation of School Trusts (CST) Conference Virtual event 28th - 30th April: 'A bridge to the future'
We will be joined by experts and leaders in key policy and professional areas who will discuss issues impacting the future of education. Speakers including Gavin Williamson – Secretary of State for Education, Amanda Spielman – Ofsted Chief Inspector, and Dominic Herrington – National Schools Commissioner. Register online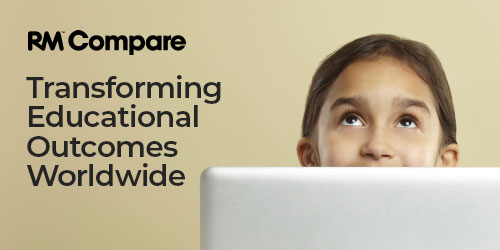 RM Compare
RM Compare provides a revolutionary, compelling and proven solution to this problem. It uses adaptive comparative judgement (ACJ) to ensure that all members of the school community can quickly get a shared understanding of what good looks like. Create your free trial account online.
CC4 Windows 10 20H2 Build Release
We have now released the Windows 10 20H2 build for CC4 customers. As usual this allows you to do full rebuilds as well as in-place upgrades using WSUS. See DWN7799856 for the Release Note and further information.
Note that Roaming Profiles are no longer supported with this release – you will need to switch to the modern approach of UEV (User Experience Virtualisation).
Microsoft Teams package for CC4
We have also released a new version of the Teams package for CC4 customers. This wraps version 1.4.00.2879 of the Teams application.
Eligible customers will find the downloads for both in their MyAccount area on rm.com
Intune & Autopilot
RM has standard services to help you move to both Intune and Autopilot as part of your Cloud solution.
Intune (or Endpoint Manager as it has been renamed) is an MDM (mobile device management) solution offering you Cloud management of your Windows 10 devices. You can deploy applications, device settings, scripts and your devices will update (if they have an Internet connection).
Autopilot works together with Intune to provide a near white-glove approach to enrolling devices into Intune. A CSV file of "hardware IDs" is loaded into Intune to associate the devices with your tenancy and then you assign an Autopilot profile to each and enrol from the OOBE phase.
Devices provided by the DfE are only licenced until September 2021 and RM can help with moving these into your tenancy. Please join us at the RM EduSummit for a session on Intune on 11th May, or speak to your Sales representative.
back to top button