Help and support for schools during the current COVID-19 restrictions:
READ MORE
If you are not sure who to choose to help you in providing remote education as part of the
new DfE scheme
, then we can help.
FIND OUT MORE

Updated COVID 19 practical guidelines
In light of the ongoing response to the pandemic, Education Scotland has updated the guidelines as part of the National Improvement Hub programme. Support for teachers and parents are available to download on safe implementation of activities, and for school technicians on maintaining schools during lockdown.
Blended learning: benefits and challenges
With schools delivering more education remotely, there is a growing need to ensure the safety of pupils, no matter where they are studying. Read RM's latest article about the challenges schools and parents face and how they are responding to minimise the risks.
Google for Education INSET Day Sign Up - 16 November
RM are providing a series of Google for Education focused sessions to support educators. The workshops are delivered by Google for Education Certified Trainers based in Scotland who have a wealth of experience using Google tools to support teachers and learners. Sign up to attend any of the sessions. You will be added to a Google Calendar event for each session you sign up for. This calendar event will contain a Google Meet link to join the training. The sessions will have aspects of hands-on training.
Managed Service Contract Extension
Following on from a successful 7 years in the current Managed Service Contract, RM are delighted to have been awarded a 5 year extension on the Contract until September 2025. We look forward to continuing our partnership with South Lanarkshire Council and supporting all educational establishments across the Local Authority. During the next phase we will work alongside the Council to implement their digital strategy and ensure teachers and pupils continue to have access to modern and reliable ICT technology.
"Digital technologies play an increasingly important role in the systemic delivery of education, as well as being central to the development of digital literacy skills and the technologies curriculum. This contract ensures that our pupils and teachers will have access to a high quality, modern digital infrastructure for the next 5 years to support our efforts to inspire learners, to transform the learning environment and to strengthen our communities through effective partnership working. Our schools will continue to benefit, too, from the high-quality support and service delivered by the team at RM."
Stewart Nicolson, Head of Education (Senior Phase) at South Lanarkshire Council
You can read more details relating to the Contract Extension on our website.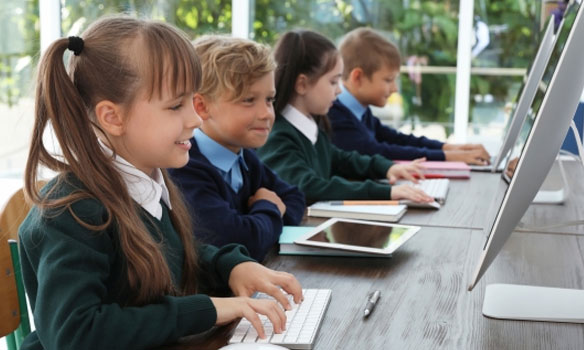 Chromebook Distribution
We are working with the Council to support the Scottish Government's Digital Inclusion agenda. Several thousand Chromebooks and hundreds of MiFi devices are being made available to schools to be distributed to identified pupils to allow them to access digital resources from home. Sourcing the Chromebooks has been challenging but it has been hugely rewarding to be able to support this crucial initiative.
RM Easiteach
After over 25 years in various iterations, we are sad to announce that RM Easiteach will be going end of life from December 2020. The key reason behind this decision is that RM Easiteach relies on Adobe Flash Player which Adobe have announced will be going end of life from December. Without Flash Player a number of the widgets will no longer work, and due to the age of the software we have taken the decision not to develop this any further. We would like to thank all Schools for their custom over the years which has allowed the product to reach this quarter century milestone!
For anyone still interested in using whole class teaching software, there are a number of alternative products you can use providing you have a valid license. SMART technology can be used on existing Smartboards, Oktopus software is available on existing CTouch boards, and new CTouch boards (from Oct 2020) will have access to CTouch WCT software due to be released in January 2021.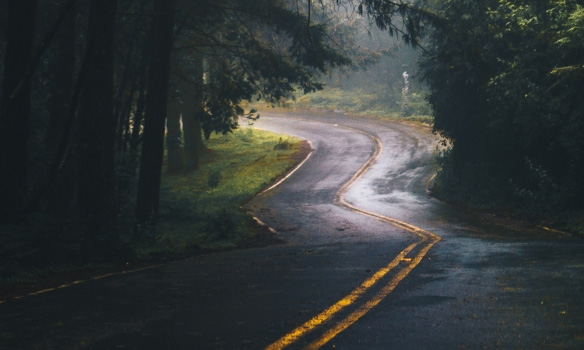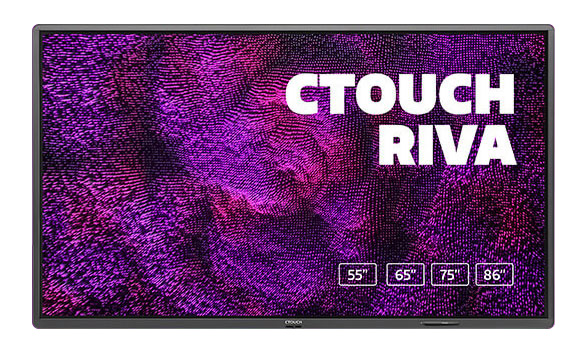 CTouch Riva – New Model
CTouch have recently released a new model, CTouch Riva and the previous models CTouch Sky & Nova are now end of life. The new model combines the most popular features of the Sky & Nova and is designed specifically for educational use. Going forward, Oktopus collaboration software will not be included with CTouch boards, however CTouch plan to develop their own software which will be provided free of charge with any Riva purchase from early 2021.
If you wish to purchase a mobile bundle, including CTouch, trolley, shelf, cables and installation, this is available for the following price on each of the sizes:
| Part No. | Description | Price |
| --- | --- | --- |
| 23U-108 | CTouch Riva 55" 4K LED 32 touch 7YR Warranty | £2532 |
| 23U-110 | CTouch Riva 65" 4K LED 32 touch 7YR Warranty | £2835 |
| 23U-111 | CTouch Riva 75" 4K LED 32 touch 7YR Warranty | £3441 |
| 23U-112 | CTouch Riva 86" 4K LED 32 touch 7YR Warranty | £3986 |
RM Easimaths Update
As part of our customer commitment to RM Easimaths we are investing in a new version of RM Easimaths in HTML5. The reason for this is that the current Flash technology, which RM Easimaths uses, will no longer be supported at the start of 2021.
We plan to change the website in early December 2020, adding new features and functions. This will happen automatically so you don't need to do anything.
One of the key changes will be to remove the RM Easimaths App. Going forward RM Easimaths will be accessible via Glow, or direct from the browser.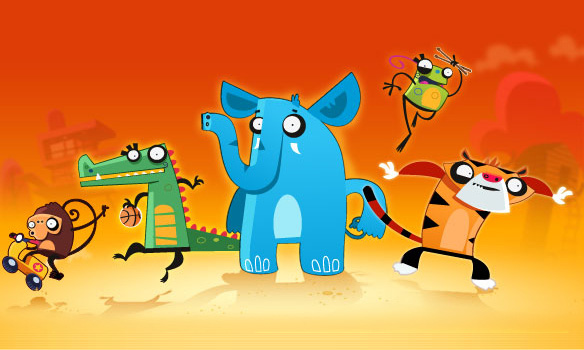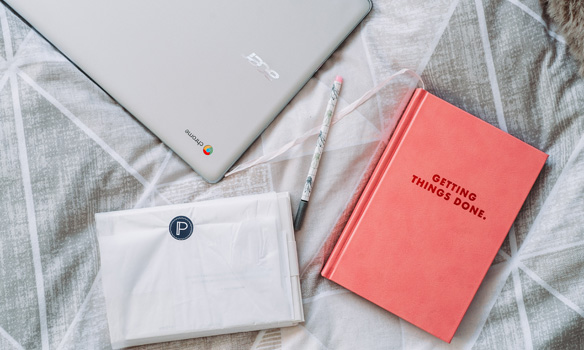 Stock Constraints
Due to the impact of the Coronavirus pandemic, technology manufacturers are seeing increased demand for equipment, with demand outweighing supply up to 10 times in some cases. As a result, we are seeing extended lead times on most devices and accessories. If your establishment is looking to invest in additional ICT equipment please contact us as soon as possible, so we can discuss your requirements and give an indication of the expected delivery date.
Clicker 8 Promotion Ending Soon
Early this year, Crick Software released a new version of Clicker for Windows, Chromebooks and iPads. One of the key changes is that the new license model is subscription based and is sold as a 3 year license. They also now offer a site license which covers all devices in the school; desktops, laptops, Chromebooks and iPads, as well as home use of the product for students and teachers.
Until 31st December 2020, Crick are offering 50% off the RRP for existing Clicker 7 customers who wish to upgrade.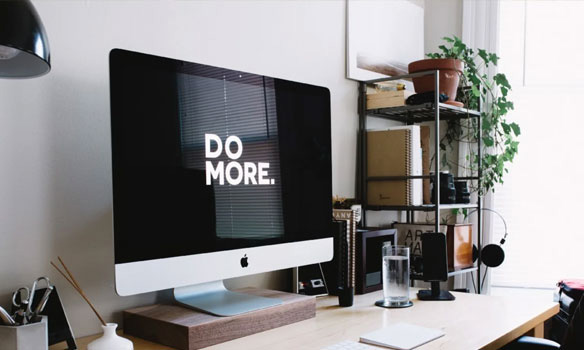 | License Bundle | Standard Pricing | Promotional Pricing |
| --- | --- | --- |
| Clicker OneSchool Site License (3 years) | £2,700 | £1,350* |
*The site license is available for £1,100 (3 years) for any Schools who have a pupil roll of 20 or less.
If you have any queries relating to the above news and product updates, please contact your Account Manager Jennifer Williams.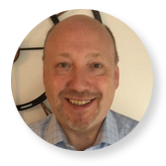 Douglas Hutton, Head of Scotland and Strategic Accounts
My name is Douglas Hutton and I'm RM's Head of Scotland and Strategic Accounts. I started with RM as a project manager on the South Lanarkshire Contract on December 3rd 2000 (isn't it odd how certain dates stick in your mind) and whilst over the 20 years that I have now been with RM I have worked with a number of different accounts, the South Lanarkshire Council contract has always been core to my area of responsibility.
I'm proud to say that I myself am a product of South Lanarkshire's education system, having attended Townhill PS, St John's (Hamilton) PS and Hamilton Grammar School. Following school I studied Mathematics at Strathclyde University and it was here that I encountered my first ever computer, and whilst I knew from a very early stage that I didn't want to be a computer programmer, they did capture my attention and helped me engage with my lessons. Following university I worked for British Steel for a good number of years designing computer systems from tracking steel through a variety of production lines. I then move into project management, spent a couple of years working for Cap Gemini and then got the opportunity to join RM.
Outside of work I enjoy playing golf, listening to music and reading. I have two 'almost' grown up girls (again, both products of South Lanarkshire's education system) who still keep me on my toes. I also caught the travel bug a few years ago and love exploring new countries – Vietnam being my favourite to date.
As many of my colleagues have said in previous 'Meet the Team' articles, the RM team that supports South Lanarkshire's education establishments is a close-knit team. We are proud to play our part in supporting the ICT across South Lanarkshire's schools and take a pride in delivering the best quality of service that we can to ensure that your ICT 'just works'. As you will hopefully have read elsewhere in this newsletter, South Lanarkshire Council have recently extended their contract with RM for a further five years. This is really exciting news and the reason behind my team suggesting that I should feature in this month's newsletter. Whilst none of us can predict what the 'new norm' will look like following the current pandemic, I can say with certainty that the RM team will continue to work hard to meet the needs of yourselves and your pupils and we look forward to the challenges and changes that the next five years will bring.
Service Operations
Statistics for your Establishment
We know that statistics aren't everyone's cup of tea, however, they are one of the measures that help us ensure we are resolving your issues efficiently.
The RM Service Desk works to a Service Level Agreement (SLA) as part of your Managed Service; in plain English we commit to resolving your issues with a certain target time – this target differs by priority and severity of the individual issues. To give some context to your statistics we aim to meet the SLA target on 85% of issues.
The performance against the SLA is included below for your establishment. It summarises the number of SLA bound calls you logged with us in the period and also Year to Date showing resolution performance against those calls. The data in your email covers a specified period with YTD stats. Please note the number of calls Closed may be greater than the number Raised as some of the Closed calls may already have been open at the start of the reporting period therefore won't count as Raised within that period.
Thank you during COVID
Despite the current COVID19 situation, we've worked hard to refresh kit across the Primary and Secondary sites as well as site visits to attend with ad hoc issues. We would just like to extend our thanks to the sites we've visited for helping us observe social distancing by providing cordoned off work areas and also moving kit there to be worked on; we know how busy you all are and your assistance here is greatly appreciated.
Primary TAM Visits
As you may know at this time of year our Technical Account Managers offer TAM visits to Primary schools and this year was no different. With the current situation we switched to offer virtual TAM meetings via Microsoft Teams and these went very well. We covered a variety of topics, the main questions asked centred around Chromebooks and wireless. These virtual visits are very worthwhile, and we would encourage you to sign up for the next round in Spring once announced.
Moving Kit?
While it's likely that any movement of kit needed to reconfigure learning spaces has already taken place it is worth a quick reminder that if you intend to, or have moved kit it is important that you make us aware so we can update the asset register, you can do this by calling us on 0800 389 3371 or drop us an email slcsupport@rm.com. Please also get in touch if you anticipate the need for ports to be made live.

Exceptional Service
Received great customer service from us? Let us know and we will recognise staff in our internal awards scheme.

Follow us
Find out more from us with SLC news, features and information relevant to you. Start the conversation.

Feedback welcome
Let us know your thoughts and ideas for future issues. Alternatively, call us on
0800 389 3371.
back to top button