"RM Unify offers us consistency in services across the trust. It provides
my teachers with the
ability to collaborate across the academies




and access all resources from anywhere

with an Internet connection."

Andrew Morrish

CEO at Victoria Academies Trust
Book a free demo today
Get in touch to request a demo and take the first step towards getting
RM Unify working across your school, academy or trust.
Book a demo
Communication and collaboration tools
RM Unify contains a host of productivity tools to support your school in communication and collaboration. Whether your school makes full use of Office 365 or is 'going Google', RM Unify provides seamless access to both productivity suites so you don't have to choose.
Using Word, Excel, PowerPoint and OneNote through RM Unify enables cloud-based productivity between pupils, staff and across multiple school sites. Using RM Unify, you are able to create documents and share them directly into OneDrive or SharePoint to make sure that they will always be available to you, even when you are working from home.
Google Classroom is designed to help teachers create and collect assignments paperlessly, including time-saving features like the ability to automatically make a copy of a Google document for each student.
Whichever collaboration and productivity tools you decide to use, RM Unify provides you with one single point of access to all of the resources you use.
Supporting multiple establishments
RM Unify can be set up on an individual establishment basis, or introduced across multiple establishments, for example across an entire local authority or multi academy trust. RM Unify is the solution which powers 'Glow', the national portal for learning in Scotland, linked to one central Office 365 tenancy, allowing for collaboration and communication for over 800,000 users on a national scale.
RM Unify is also used by several UK-based multi-academy trusts as a tool to enable improved collaboration and communication between academy staff.
Find out more
To find out more or to order call us free on 0808 172 9525 or email rmunify@rm.com
Extend learning beyond the classroom
Having all of your teaching and learning resources available 24-7 from any location has real benefits when it comes to closing the attainment gap.
Learning no longer has to be confined to the classroom as RM Unify is available online, meaning that everyone can access it at anytime, anywhere and on any device. RM Unify provides a central portal for everyone to access and link to all of their free and paid for online resources via single sign-on.
RM Unify provides leading educational resources
Educationally relevant content is made easily accessible for teachers, parents and pupils through RM Unify. Browse through the App Library to find curriculum software, school leadership and management tools, parents evening booking systems or homework submission tools. Whatever you're looking for, RM Unify will be able to support your school in being outstanding by presenting you with valuable resources for education.
Online safety
RM Unify provides a safe and secure environment for pupils to access their resources, both at home as well as at school. Plus there is a wide range of resources available that are designed to support the teaching of e-safety and digital literacy.
Find out more
Manage users seamlessly and access your resources whenever you need them
Managing identities in schools can be time consuming. Every year, new user accounts are added to the network for new starters, and email addresses populated. Throughout the year network teams spend hours resetting accounts and passwords and managing access to school resources online.
RM Unify provides a seamless way to manage user identities in your school. Users can access cloud content via one username and password, on any device, anytime, all linked up via your school network and MIS data.
For teachers, using RM Unify means materials for planning, teaching and assessment are in one place; together with tools for personal communication and collaboration. It also allows teachers to adopt best of breed technologies and systems, without the headache of setup and management, all accessed through an educational app library.
For learners, consistency in access and the experience of learning from home and school is crucial to closing the attainment gap as it ensures simple and secure access to relevant materials for every pupil.
One username
and password
to access all
content
Show me more
Create and
manage your

Office 365

and


G Suite

accounts Show me more
Use the power
of groups in
G Suite and
Office 365
Show me more
Easily provide staff and students with
one single identity
Show me more
Use
Google Workspace

or


Microsoft 365

, or a
blend of both Show me more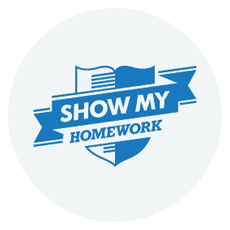 Show My Homework
Show My Homework is the UK's number 1, market-leading software to track and monitor homework. Teachers can set homework quickly and effectively. For students, it is the easiest way to stay organised and be reminded about deadlines and school announcements. For parents, it gives them back the power with push notifications and email reminders about homework deadlines.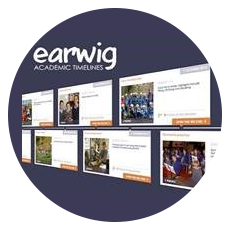 Earwig
Earwig allows teachers to save all of their teaching evidence (documents, photos, videos) into live digital timelines for every pupil, class, subject and group. These timelines provide an invaluable, organised, long-term record for teachers, subject leaders, senior leaders and Ofsted. Best of all - parents are also given a login to view their own child's timelines (within a secure online environment) whenever they like, improving parental engagement and pupil motivation. Parents can also purchase the photos and videos.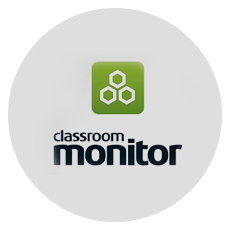 Classroom Monitor
Classroom Monitor is a multi-award winning pupil tracking and assessment platform, covering Key Stages 1–5 and EYFS. It will raise standards of teaching, learning and parental engagement in your school, using quality attainment data to lead the way. At its heart is an online markbook that's mapped to the curriculum, where teachers record pupil progress, store evidence of learning and track pupils against their targets. Teachers can identify gaps in attainment at-a-glance and set personal goals for each child.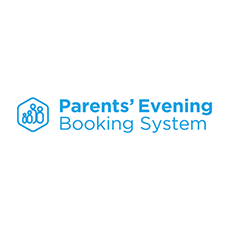 Parents' Evening Booking System
Revolutionise the way schools manage parents' evenings. Schools create their parent evening events online and allow parents to login to a website and chose their appointment times that suit them. This alleviates classroom and admin times, brings parents closer to the school and eliminates time consuming mistakes and accidents. This proven method increases attendance and leads to better and more relevant meetings.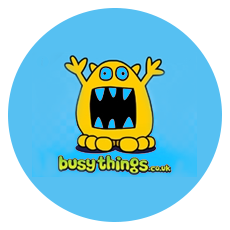 Busy Things
A constantly growing collection of games, activities and resources that support teaching and learning in nurseries and primary schools.
Busy Things is an award-winning subscription service used by over 5000 schools in the UK and abroad. The activities encourage children to work creatively with colours, shapes and sounds and help them develop their literacy, numeracy, computer and problem-solving skills.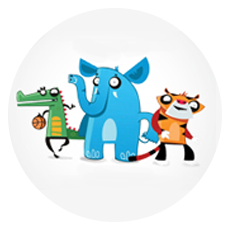 RM Easimaths
RM Easimaths is an online programme designed to help pupils make confident progress in mathematics. With over 12,000 exciting topics covering ages 4-11 it offers teachers an effective online tool with which to teach core maths skills in a safe, fun and engaging environment.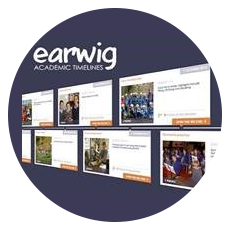 Earwig
Earwig's clever app allows teachers to save all of their teaching evidence (documents, photos, videos) into live digital timelines for every pupil, class, subject and group. These timelines provide an invaluable, organised, long-term record for teachers, subject leaders, senior leaders and Ofsted. Best of all - parents are also given a login to view their own child's timelines, improving parental engagement and pupil motivation. Parents can also purchase the photos and videos.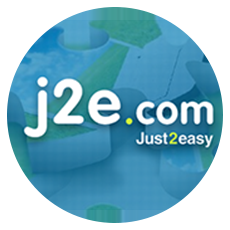 Just2easy
Award-winning tools, the easiest way to create, share and learn on the web. The award-winning Just2easy Creative Toolsuite enables users to create, share and publish in the easiest way possible. J2Launch gives the user the freedom to upload and distribute both web content and traditional files from any device.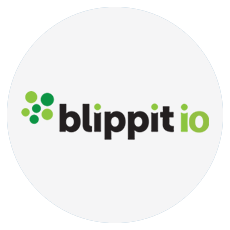 Blippit IO
Quickly and easily enable all of your staff and children to make mobile apps across the curriculum including of course Computing/ICT.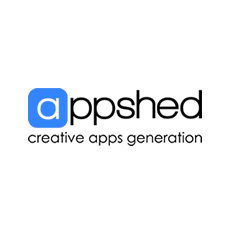 App Shed
Mobile App Building AppShed allows people to become creators of technology, not just consumers. AppShed is a free online app-creation tool where users design, create and publish mobile apps. Everyone gains a huge sense of achievement, having been able to produce something tangible they can share with others. The app-building environment is intuitive and adaptable to your needs. Apps can be tested in real-time either on a mobile device or in a browser.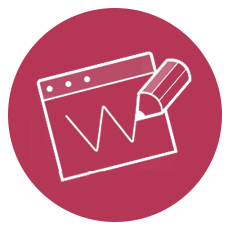 RM Wikis
RM Wikis makes it simple to setup and manage wikis, with permissions designed for schools, it ensures students are publishing safely.
A wiki is an easy to use web page that can be edited by many users (the famous example is Wikipedia, an online encyclopaedia which is being continually written and updated by people all over the world). Wikis on a much smaller scale in education can be very powerful and fun to use in collaborative learning environments.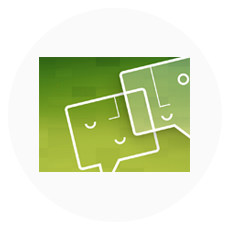 RM Blogs
Blogs can have a positive impact on teaching and learning as well as supporting the administrative side of your school. RM Blogs provides a simple, but effective method for your school, to become engaged in the process within an e-safe environment.
For pupils of all ages blogging is an engaging way to develop literacy skills and cultivate enthusiasm for writing. Blogs provide a platform for creativity and collaboration, using a variety of media pupils can obtain feedback, rethink, edit, and be encouraged to develop their own communication skills.
For staff the advantages of blogging can be wide ranging. For example, sharing their experiences of teaching new courses, methodologies, CPD experiences and views of course creation can be very powerful. Schools can also use blogging to develop closer home/school partnerships, engaging parents with homework blogs or keeping them up to date with schools news.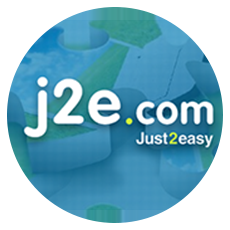 Just2easy
Award-winning tools, the easiest way to create, share and learn on the web. The award-winning Just2easy Creative Toolsuite enables users to create, share and publish in the easiest way possible. J2Launch gives the user the freedom to upload and distribute both web content and traditional files from any device.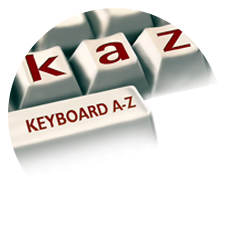 KAZ (Keyboard A to Z)
Learn to type in 90 minutes. The KAZ typing tutor system uses 11 words in 5 easily memorised phrases to teach typing skills without the need for extensive repetition. The KAZ system allows trainees to start typing more quickly than traditional methods and then extends the learning process to cover the ancillary keys and to develop speed and accuracy.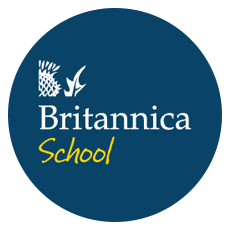 Britannica School
Britannica School is an online, interactive learning resource for pupils and teachers from primary and secondary schools through to undergraduate study. We support curriculum objectives across core subject areas in three learning levels, helping the least to most able.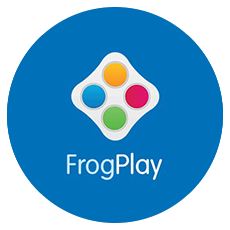 FrogPlay
FrogPlay is a simple and effective assessment tool that incentivises students to learn in a fun and interactive way, and provides a powerful assessment backbone for schools.
With over 250,000 subject, Key stage and Curriculum-linked questions, plus the ability to add your own at any point, teachers save time putting together lessons. Students are able to undertake self-directed or guided learning, and through the use of games students are rewarded for answering the set questions correctly.
FrogPlay automatically collects assessment data across all their learning activities and providing powerful 'learning analytics' including detailed gap analysis to evaluate learning, identify weaknesses, provide opportunities for effective feedback, whilst monitoring progress to improve learning outcomes.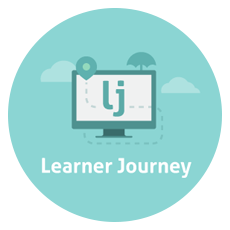 Learner Journey
Learner Journey is an e-portfolio and safe social network system, suitable for children from KS1–KS3. Each pupil can customise their own profile, with video, audio, images, documents, text and more – building an online record of learning, accessible anytime, anywhere to show development and achievement.
Pupils can use Learner Journey to connect with other members of the school community, forming an internal, safe social network. They can also comment on each other's profiles, and work together simultaneously on collaborative pages.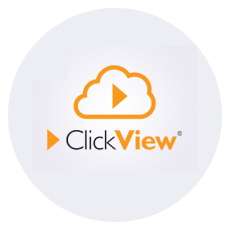 ClickView
ClickView 24-7 cloud records 24 free-to-air TV channels continuously for 2 weeks, giving teachers access to thousands of programmes both in school and from home on all devices. The programmes can be edited to customise clips needed for lessons. They are stored in a teacher's personal Workspace and are kept until removed. These programmes and clips can then be shown to students or shared via a direct link or embedded into a website or VLE. All this can be done in the cloud in a browser, meaning no hardware or IT resources are required.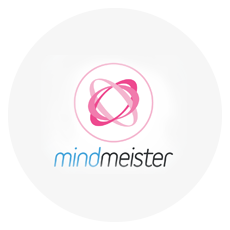 MindMeister
MindMeister is the leading online mind mapping and collaboration platform that runs inside your web browser and on mobile devices. It helps you bridge school & home activities to raise student achievement.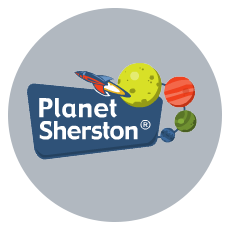 Planet Sherston
Planet Sherston engages learners studying ICT, English, Maths, Science and Humanities. Planet Sherston is available 24/7 at no extra cost and can be used to support home/school partnerships. Create and evidence exciting projects with Creative HQ, our storyboard ePortfolio tool. Planet Sherston also includes free live online help, telephone support, technical info and videos and a free webinar programme.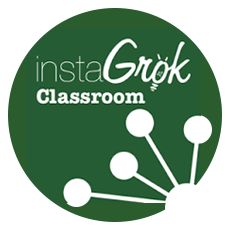 InstaGrok Classroom
instaGrok is a research engine that helps students explore any topic and build information literacy skills. Users navigate graphical concept maps that show how ideas connect. Students can click on concept nodes to focus their research, they can adjust their level of expertise, view key facts, links, images and videos, and pin their favourite materials to the concept map and journal.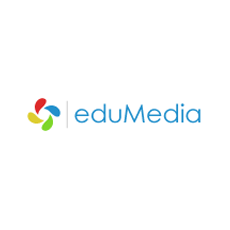 eduMedia primary and secondary
eduMedia is an innovative and truly interactive resources for science learning. eduMedia is:
an educational resource database for teachers

a work and revision tool for students

a multimedia scientific encyclopaedia for libraries and the general public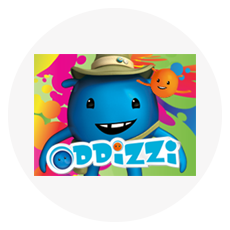 Oddizzi
A multi-award winning resource that adds value to every classroom. Oddizzi, is an online environment for children aged 4-11 that delivers a real, first hand and age-appropriate view of the world, empowering educators to create a generation of children with a true global perspective. A complete set of captivating and flexible resources delivers essential Geography, world knowledge and social skills whilst improving vocabulary acquisition and English language awareness.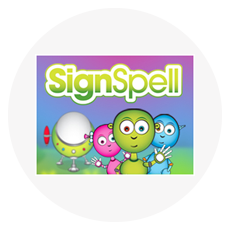 SignSpell
Unique resources encourage physical expression of words, helping reinforce learning through visual and kinetic association - enhancing vocabulary and retention of words and spelling. SignSpell is a unique set of learning resources specifically designed to provide an inclusive approach to learning communication and language. Research shows SignSpell students learn these skills more effectively together, developing broader ways of expressing themselves and improving results. Where phonics will inevitably help children to pronounce and read words, SignSpell will help them associate a word with a sign, movement, and meaning - increasing their understanding of the word.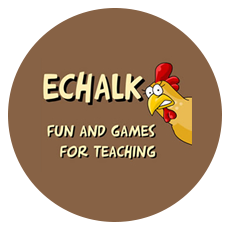 eChalk.co.uk
eChalk is an innovative collection of hands-on activities, games, simulations and quizzes created with a strong focus on learning through fun. The resources are designed specifically for classroom teaching and are ideal for use with interactive whiteboards or data projectors.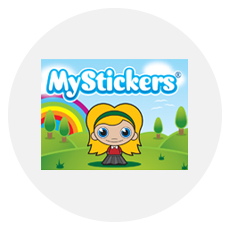 MyStickers
MyStickers is a free online resource for schools, which allows you to reward your pupils in a fun and easy way using an innovative combination of printed rewards.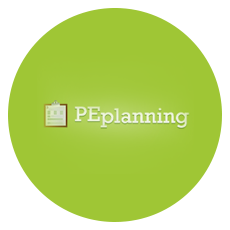 PE Planning
Delivering high-quality teaching resources for primary school PE. We are here to help Primary Schools with physical education. We understand the need to plan specific lessons for your pupils and the time this takes. Our understanding of physical education within the National Curriculum inspired the creation of our unique lesson planning service.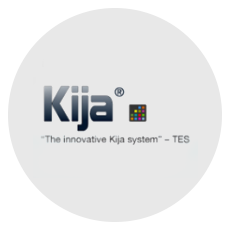 Kija Learning
Kija provides online, nationally acclaimed 'Readiness to Learn' resources to schools and colleges. Our unique skills-based approach helps people to overcome academic, social and emotional barriers in order to reach their full potential. All web-based resources have in-built guidance to help inspire, nurture and develop people.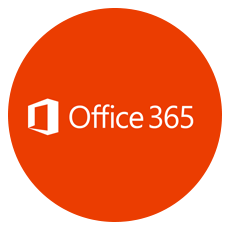 Office 365
A cloud based suite of Microsoft productivity tools (includes Web Apps, Exchange, SharePoint & Lync). RM offers award-winning support and training and can provide assistance with all provisioning, configuration and migration from your current systems alongside bespoke customisations for your school.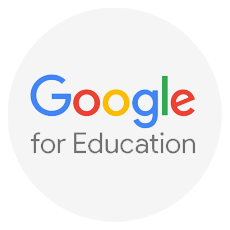 Google for Education
G Suite for Education offers secure, fully online productivity tools designed to be simple to use and increase collaboration. Best of all its completely free to education!
Available with Single sign-on through RM Unify, G Suite includes: Gmail (email), Google Calendar, Google Contacts, Google Drive (online storage) and Google Sites (shared workspaces). These can be used independently as useful tools or combined together to offer a powerful cloud based platform for your school.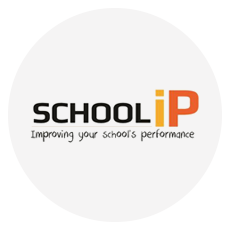 School iP
SchooliP provides schools with the ability to easily achieve their school improvement objectives via an intuitive and integrated online software system. SchooliP intrinsically links Improvement Planning, Performance Management and Self Evaluation, in order to provide school leadership teams with greater reporting and strategic planning capabilities.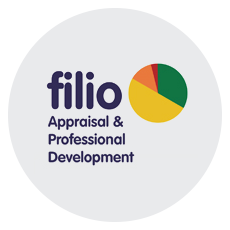 Filio
Filio is a web-based system supporting appraisal and performance management in schools. Everything you need to run a professional appraisal system for all your staff. Filio minimises paperwork, providing a complete overview of the process for school leaders. The system includes fully integrated lesson observation management, real-time data dashboards that provide clear overviews for school leadership, provides all information on one system for all staff in one or multiple locations, and encourages a consistent and equitable process that fits with DfE and teaching union guidance.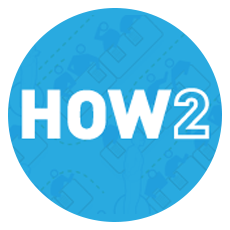 How2
Busy? It can be tough finding time to personalise CPD and prioritise whole school improvements in teaching, learning and assessment (TLA). Meet the HOW2s, the quicker, easier route to outstanding lessons. HOW2s are clear, step-by-step visual guides to the best TLA techniques. Teachers love the fact that, unlike anything before, HOW2s show them precisely how to apply 'what works best' in their classrooms. Teachers get the gist in seconds and learn the details in minutes.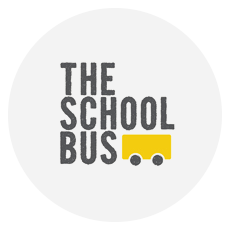 TheSchoolBus
Educated Questions, Educated Answers: A Dynamic Stream of Information and downloads for every School or Academy Leadership Team.
TheSchoolBus provides quick access to information that will enhance the efficiency of the SLT. It enables faster understanding, determination and implementation of DfE and other policies. TheSchoolBus also releases more time and resource to the SLT and enable this to be channelled to education.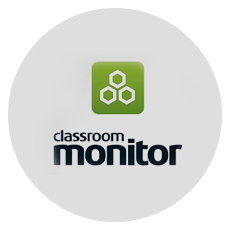 Classroom Monitor
Classroom Monitor is a multi-award winning pupil tracking and assessment platform, covering Key Stages 1–5 and EYFS. It will raise standards of teaching, learning and parental engagement in your school, using quality attainment data to lead the way. At its heart is an online markbook that's mapped to the curriculum, where teachers record pupil progress, store evidence of learning and track pupils against their targets. Teachers can identify gaps in attainment at-a-glance and set personal goals for each child.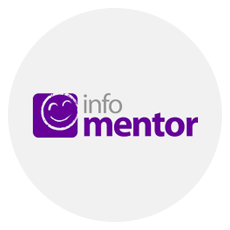 InfoMentor
InfoMentor have developed a ground-breaking new approach to planning and assessment for schools, helping you make a smooth transition to the new curriculum.
Embedded deep into the system is a framework that will enable your school(s) to generate efficiency savings, your teachers to bring life to a new curriculum, your pupils to discover their next steps to learning. Infomentor can help you demonstrate improvement, evidence great work, save staff time and achieve a smooth transition to the new curriculum.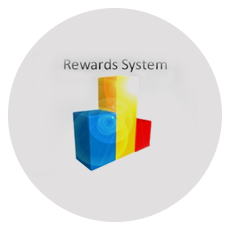 Pupil Reward Points
The rewards system that can be used to record and recognise students' achievements, attendance, punctuality, taking part in extra-curricular activities and more. Students can login online to see their attendance and achievements. Student feedback has been used to develop the interface, which contains host of features to keep students interested in their progress. Staff can access the information for meetings and parents' evenings. Parents can also have their own login. Points can be awarded automatically for attendance and punctuality when linked with the school MIS.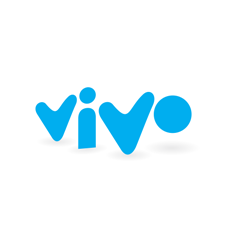 VivoClass
VivoClass is the UK's leading online school rewards and recognition system, proven to increase student engagement, performance and achievement. Built using the latest web and smartphone technology, teachers award 'Vivo' points for desired behaviours which can be redeemed in an online store of the latest reward products.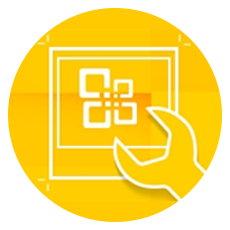 RM Site Creator
RM Site Creator takes the complexity out of using Office 365 SharePoint and allows you to build a professional looking, education focused school intranet site in minutes. RM Site Creator for Office 365 allows schools to design and maintain a professional site without spending thousands of pounds on consultancy. It saves many days of work building your school site and helps you immediately take full advantage of the many benefits Office 365 brings.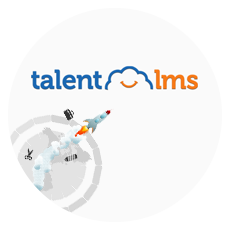 Talentlms
A super-easy learning platform to train, assess and communicate with your students.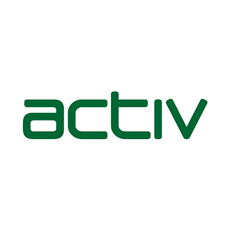 Active ITQware
ITQware delivers the building blocks that are essential for personal and professional IT Literacy in today's world. Pupils gain an understanding of computers, the internet, email and mobile devices plus user skills including word processing, spread sheets, presentation and multi-media software. ITQware provides a solid foundation that is relevant not only for the student but for future employers too. ITQware enables the pupil to evolve from passive IT consumer to active IT originator.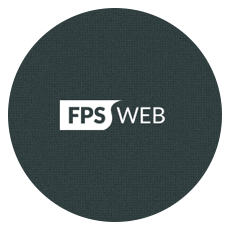 FPS Web
FPS Web enables you to stay in control of your own budget whilst minimising the errors and inconsistencies that can inevitably occur when using a spread sheet. With the ability to create and modify budgets securely online, FPS Web provides you with the flexibility required to develop, agree and maintain a five-year budget plan for your school.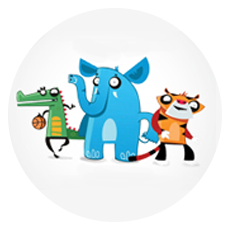 RM Easimaths
With its 'little and often' approach (10–15 minutes a day, 3–5 days a week), RM Easimaths delivers tangible improvements, boosts pupil confidence and grows enthusiasm for numeracy.
RM Easimaths is a whole-school maths solution covering sub-Levels 1 to 5 of the National Curriculum. It was developed after consultation with education specialists and long-time devotees of RM Maths. Independent research showed that RM Maths raised standards in schools and was an engaging way to increase pupils' confidence, whilst guiding them through the maths curriculum.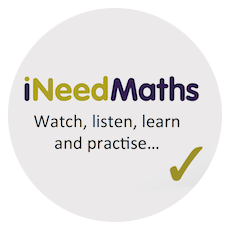 I Need Maths
A student-centred multimedia resource with complete coverage of all GCSE and IGCSE topics at foundation and higher level.
Self-assessment tools, rewards and a personalised dashboard encourage students to engage and target areas where they need to review their learning and practice for exam success.
I Need Maths is a quality resource for you and your students - in the classroom, in a workshop, at home - anywhere and anytime they need extra help with maths.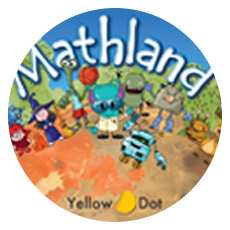 Mathland
Over 400 interactive online maths exercises for Key Stage 2 & 3 pupils, aimed to facilitate numeracy skills practice. The content is compliant with the new National Curriculum.
Magical scenery and animated characters are what engage pupils and draw their interest to mathematical exercises. Trophies and a timer in each exercise are great motivators for children to keep trying perfecting their results.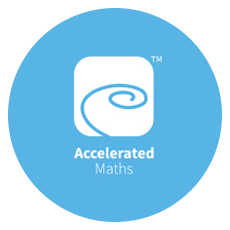 Accelerated Maths
Accelerated Maths™ software makes the essential practice component of any maths curriculum more effective for students of all ages and abilities. AM enables differentiated instruction and personalised maths practice for every student, while data from immediate feedback allows teachers to monitor progress and intervene with appropriate instruction when necessary.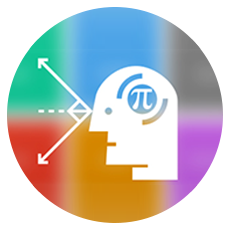 Big Brain Maths
Big Brain Maths is the ultimate online maths tutor, with over 600 lessons covering all Key Stage 3 and GCSE levels and all exam boards. Set online self-marking worksheets for homework, giving students and teachers instant feedback or students can just practice for their own revision. Big Brain Maths is available on all devices so students can access expert intervention and complete their homework 24/7.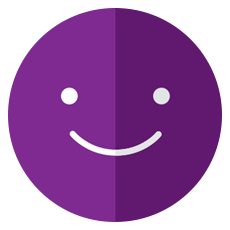 RM Books
RM Books is a free ebook management system for schools. It makes ebooks manageable and affordable. Teachers can push out ebooks to students centrally and easily personalise which titles are allocated to which students.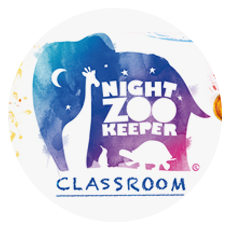 Night Zookeeper
Night zookeeper is based on a magical story about the adventures of a night zookeeper and the fantastical animals he meets on his nightly rounds. night zookeeper aims to engage children across the world and show them that they can be more than just consumers of digital media... they can be the creators as well.
Fiction Express
Fiction Express is an entirely new concept in fiction publishing for students aged 6–12+. It enables readers to engage with their favourite authors in a unique and original way by allowing them to contribute to the plot. At the end of every cliffhanging chapter there are voting options to decide where the plot should go next. The author then writes the next chapter, in 'real time', according to what the readers chose.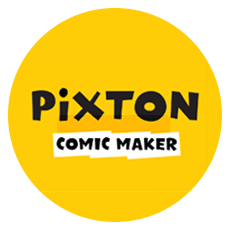 Pixton Comic Maker
Pixton makes reading and writing fun by giving pupils the power to create expressive narratives in the familiar, graphical format of comics. Perfect for summarising a reading, applying vocabulary, re-enacting events, demonstrating comprehension, and explaining a concept.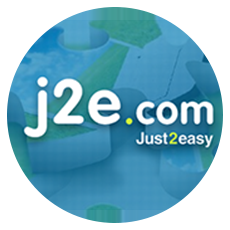 J2e
The award winning Just2easy Creative Toolsuite enables users to create, share and publish in the easiest way possible. Suitable for reception though to secondary, the toolsuite provides creative tools for all of your online document needs including: animations, voting, reports, projects, web pages, blogs and homework.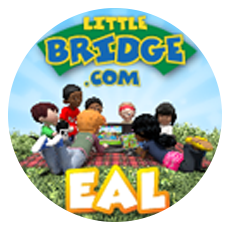 Little Bridge
Little Bridge is a unique online resource for young, digital learners of English. Little Bridge includes over 1000 stimulating and structured interactive games and learning activities, all set in a stunning virtual 3-D world. Little Bridge also has a safe (fully moderated) social community, designed especially to connect young English language learners around the world.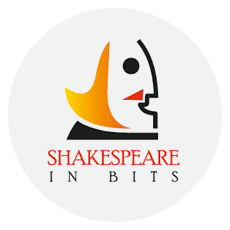 Shakespeare in Bits
Shakespeare in Bits provides fully animated productions of entire Shakespeare plays, complete with high-quality audio to accompany the animated action. The animations feature the complete unabridged play text with a tap-to-translate feature for difficult words or phrases. In addition, there are hundreds of contextual notes explaining theme, language, imagery and more!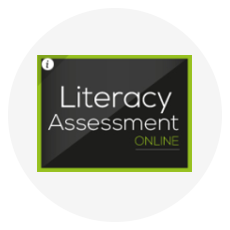 Literacy Assessment Online
Literacy Assessment Online is a platform for measuring and tracking literacy standards in your school and includes reading, spelling and phonics assessments. The assessments produce accurate, standardised outputs as statistical data and charts, enabling you to quickly identify required intervention, track progress and measure the effectiveness of your literacy strategies.
LiteracyPlanet
LiteracyPlanet developed by educators and endorsed by academics is a whole school solution to support the teaching of all key literacy skills, from early reading right through to advanced grammar. All interactive and gamified to make the learning experience motivating and fun and is proven to improve learning outcomes.
It's time to take another look
at the power of RM Unify
RM Unify makes it simple to manage and access your online services. Over 7,500 schools across the UK use RM Unify to manage their Office 365 and G Suite for Education accounts, reducing their setup time and support costs. Teachers and students love RM Unify as they are able to access all their teaching and learning resources online with just one username and password.
How can RM Unify help
your school?
Roundwood Park School purchased RM Unify two years ago to support them in simplifying how they manage identities within the school. We caught up with them recently to see how they're getting on - read the case study below to find out. A list of the features included with RM Unify is also available to view.
Save time,
save money and

make an impact


in the classroom Show me more
Simple and
flexible
network




provisioning


for your school Read more
Seamless
user and group
provisioning to
G Suite and
Office 365
Show me more
back to top button