ICT Health Check Tool
Take advantage of our free, no obligation ICT Health Check to explore the current strengths and weaknesses of your ICT provision.
You may also be interested in using our Cost Savings Calculator to see how we could help you save money on your ICT.
Enter your details to receive your free personalised action plan.
Your personalised action plan gives you guidance on how to improve your ICT provision within your school(s) to help you deliver your objectives and positive educational outcomes.
Thank you for taking time in completing our survey.
View action plan

Hello
Name


this is your

personalised


ICT Health Check action plan.

To find out more call us free on 0845 3077 832 or email supportservices@rm.com
1 of 7
Can you depend on ICT in your school to just work?
Your Answer:
Action

Assigned to

Completed by

That's great! Clearly the setup and management of your ICT is good. Sometimes that indicates you could be pushing your ICT use in the classroom to the next level.

From what we see, this indicates a team that's struck a good balance between keeping things going and working on improvements. It would be worth looking at whether your team could spend more time improving and less on keeping things going.

If you're working around issues it's a sign that either the system or team is struggling to keep up. It's worth getting a remote system audit to understand the underlying problems.

Avoiding using ICT indicates that the system isn't working and the team are struggling to get on top of the issues. Having an onsite audit to identify the problems and help you prioritise getting to a healthy state is vital.

If you have invested money in your ICT system it's currently being wasted if no-one is using it. An onsite audit would be a good starting point to understand the problems.
2 of 7
Is there a clear, multi-year improvement plan for your ICT system?
Your Answer:
Action

Assigned to

Completed by

That's a healthy network plan. It's always worth ensuring you have plenty of input into future plans. Being in the loop on major developments and what they could mean for education means you can make better informed decisions in future.

The plan vs. budget decision is a bit 'chicken and egg'. Our experience says a good plan that is based on user and school requirements will tend to secure the budget. Making sure the team are getting enough time to talk to users and being in the conversations about moving the school forward is essential to making a plan that gets the required budget.

Without a clear direction of travel it's often the most urgent thing first. It means planning based on user and school requirements gets put on hold. This can mean limiting the return on investment.

While sometimes this method exposes parts of the system that aren't being fully utilised, it can also leave huge gaps that are detrimental to the delivery of lessons.

IT doesn't need to be updated every year but leaving the entire system to degrade over years can leave a huge bill to pay. It also means deciding on what you do next is rushed, therefore leaving you with a system that doesn't meet your requirements.
3 of 7
What is the perception of ICT in the school?
Your Answer:
Action

Assigned to

Completed by

Schools that use ICT well in the right places tend to have more engaged users. Once you have such an engaged user base it's important issues are resolved quickly. Having a safety net is important in case something goes wrong.

Issues happen. If you're not seeing them it's a sign no-one's using the system. Sometimes issues can be identified before the users see them, and if they do affect users, knowing the fix up front is vital to user confidence. Confidence in the system will, more often than not, stem from the confidence in the team.

Indifference and lack of feedback can be a bad sign. It's normally a sign of users not valuing the investments you are making. This could be lack of engagement from the team or the system not being used.

When users are noticeably lacking in confidence in the ICT but aren't actively raising issues it shows that engagement isn't where it should be. It is also a sign that there are niggling issues that need to be resolved.

When users are not engaged it shows there is something not right in the ICT strategy, ICT team, the system or all of the above. This indicates that the money spent on ICT is being wasted.
4 of 7
What level of reporting do you receive on your ICT's performance?
Your Answer:
Action

Assigned to

Completed by

Knowing exactly what's happening is a great position to be in; knowing where you're heading is even better. While most things are in control, it's always worth having a plan for the unexpected.

Understanding what to focus on as a team is very important. It's also important to make sure the team aren't working in isolation and the investment into ICT is feeding into, or being informed by, decisions elsewhere in the school.

While having the ability to run detailed reports is a sign of having the right systems in place, only running reports when a problem occurs means you are on the back foot. Most commonly, not carrying out regular reports is due to lack of time or lack of perceived return on investment. This is about getting the right detail to the right people.

If no reports are generated and used to deliver improvement then ICT won't move forward in any meaningful way. This can result in a system that is made up of tired technology that doesn't add to the user experience.

If there is no way of reporting then you won't know whether the decisions being made on where to invest the next budget are right. This can lead to spending on technologies that are not needed and putting resources into projects that don't make any real impact.
5 of 7
Do you have a defined process for a large systems failure?
Your Answer:
Action

Assigned to

Completed by

Detailed plans are vital to keeping things on track. This kind of occurrence can be incredibly stressful; not everything can be planned for and when the unexpected happens it can really knock the process. Sometimes having someone from outside the school will help keep things on track.

Disaster recovery process planning is a relatively small task but has a large impact when required. It's often underplayed as an unlikely requirement so not worth spending lots of time on. If the team are stretched that's understandable. Recently we've seen a rise in ransomware and malicious code that means needing to restore the system.

Catastrophic failure of systems in school can have numerous knock-on effects that will make the time recovering very painful. This can leave an already stretched teaching schedule needing to catch up.

Our support teams see the problems this causes, which range from loss of data to needing a complete system replacement. In either situation it could have been easily avoided by setting some time aside to make a plan.

It's worryingly common that schools don't have a disaster recovery plan. The results of not having a plan are catastrophic and we've seen schools landed with hefty bills to get them back up and running.
6 of 7
How confident are teachers, in general, in using ICT to deliver engaging lessons?
Your Answer:
Action

Assigned to

Completed by

Being able to deliver well-blended lessons that include ICT and teaching is a valuable skill and it shows the systems in school are well trusted. The more ICT is used, the more it has to be uninterrupted.

How much time is spent by the ICT team working with teachers to help them use technology in the classroom and how much is spent keeping the lights on? Some tasks can be automated, meaning more of the cost of ICT is pushed towards the results for students.

Keeping ICT up to date and running well is one part of good ICT management. We recommend getting more of a connection between the ICT experts and teachers. This can help develop and grow the appropriate use of ICT in the classroom.

This shows a lack of confidence in ICT or a lack of understanding of the benefits ICT can bring. The balance of support and maintenance should be reviewed to ensure the money being spent is delivering value.

This is a sign that things are not well and it's likely there needs to be an investment in the system itself. It could be worth looking at having a full technical review.
7 of 7
How much is ICT used to support learning outside of the classroom?
Your Answer:
Action

Assigned to

Completed by

Delivering more flipped learning means more engaged students and has been shown as a popular choice for teachers. It should be backed up by good security. When it comes to data security it's always worth making sure you have someone keeping an eye on access.

If the solution is working outside in pockets, what's the hold-up in getting systems and methods rolled out elsewhere? Is this something that could be supported by your ICT team if they were spending less time fixing issues?

It sounds like some teachers are keen to start using technology to support learning outside of the classroom. That's half the battle. Finding a consistent set of delivery tools and methods is something the ICT team should work on with teachers.

It's a difficult balance between security and functionality. It really helps to get your teaching and ICT teams together to work through anything that might be blocking this.

Flipped learning has been shown to help with engagement and learning retention. It's also a very popular method amongst teachers who have tried it. It's important to keep data secure but it must be a balance between security and functionality.
How can I find out more?
ICT Health Check Tool
Take advantage of our free, no-obligation ICT health check to explore the current strengths and weaknesses of your ICT provision.
Meet us at an event
Bringing you the best of our experts, new knowledge, product insight and free CPD and networking.
Our Accreditations
Working with RM Education you can be assured that you will receive a high-quality service alongside our expertise and knowledge of supporting schools with their ICT. Our school ICT services are backed up by a range of educational and technology accreditations and partnerships.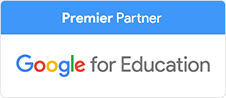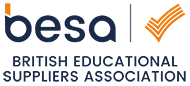 back to top button