Why should I choose RM Education?
Bespoke support for your MAT
We provide a broad range of support services, from a single network support contract (covering various technologies) through to full management of your ICT. We can also supplement your existing operational delivery through the provision of proactive checks and emergency response days.
Deliver consistency across your MAT
To ensure good practice is shared between all academies, many trusts we currently work with are exploring increased mobility of services. By sharing some back office functions, your academies can work closely to share resources, enabling successful student and staff collaboration using one central platform.
Consistent services allow your academies to benefit from equal access to learning resources and ensure the same learning experience is delivered to every student at every academy.
In practice, a consistent service makes it easier for senior leaders to manage the software and tools being used; updates and training can be delivered across the trust rather than individually at each academy.
How can greater consistency improve your teaching and learning?
Providing everyone with the same opportunities, consistent access to resources and a consistent learning experience for all teachers and students levels the playing field between academies.
A consistent service allows teachers, students and network managers to move freely between sites and not have to learn a new system each time they move. By partnering with one ICT provider your issues can be resolved faster, allowing your technicians to spend more time looking at how technology can be effectively utilised in the classroom.
"To be successful you need a partnership with clear focus, accountability, good communications and the right relationship, and we have all of this with RM."
Growing your trust sustainably
We will help you achieve sustainable growth of your MAT through the following:
Supportive network (allowing for extra capacity as required)
Sustainable growth strategy
Consistent support
Collaborative procurement policies
Shared best practice
We will help you develop your strategy
We will meet with you to understand your ICT strengths and weaknesses before providing you with a holistic report of your current ICT provision. This will assist you in making informed ICT plans for the future in line with the strategy and goals for the entire trust. You will then be able to provide continuity across the trust, aligning the vision of your academies with the MAT whilst ensuring they are sustainable and have the desired impact.
Book a workshop
"It really helped us to start thinking about our trust-wide ICT strategy, all our academies were able to explore how we could use ICT to support us achieving our goals. Definitely time well spent."
ICT reporting across your MAT
Our fully managed service provides umbrella reporting on how ICT is being used across your MAT. For example we monitor logon times across your academies, because we know that slow logon times are the single biggest technology-related cause of lost teaching and learning time. Minimising impact in the classroom, we proactively monitor and fix the root cause. Maximising the return on your existing investment, we will also identify under-utilised devices for redistribution across the trust.
To enable you to identify trends, we will help you perform deep dives into the data for each individual academy or look at this at MAT level.
How can you make the most of the cloud?
To achieve greater scalability, reliability, value for money, user empowerment and collaboration, you can go 'server free' and move to the cloud. Your move to the cloud will remove the need for expensive servers that require maintenance, replacement and large amounts of energy expenditure, and allow you to take advantage of online applications. Internet-based or cloud hosting also helps to reduce costs, simplify access and improve both communication and collaboration for all users.
In using the cloud your teachers and administrators can use services and applications for:
Planning
Assessment
Teaching
Communication
Record keeping
Secure financial management
Secure data management
Find out more
Maximise your budget
We will work with you to build a bespoke, cost-effective ICT solution for your academies. This will fundamentally change the way you use your ICT budget, allowing you to unlock funds that can be reinvested in school improvements.
Ensuring a consistent, reliable and cost-effective service, we will deliver support through a blend of remote and onsite (your own or provided by RM) personnel.
In addition to traditional procurement agreements, cost savings can be achieved through trust-wide training opportunities and having effective tools in place to encourage online collaboration between teaching staff across the trust, making the most of your existing expertise.
You can also free up capital funds traditionally invested in ICT equipment through innovation, for example by moving your network to the cloud.
Use our savings calculator
Increased reliability
To provide you with peace of mind and to ensure you can always access your data we monitor your IT system 24 hours a day, 7 days a week (even during school holidays).
Our remote engineers perform over 150 daily checks including:
Backups
Disk space
Printers
Slow user logon times
Server responsiveness
We also scrutinise your network, detecting issues before they become major problems.
To minimise any impact on teaching and learning, as well as reducing your technicians' workload, we will proactively fix over 50% of these issues remotely before the school day begins.
How much of my ICT support should be managed internally and externally?
RM Education understands the variety of approaches to decision making within MATs and how this impacts your ethos and guiding principles. To help you design and deliver a consistent trust-wide approach we will work collaboratively with you, supporting the strategy and growth of your MAT through our flexible service.
Taking into account the approach to decision making with your MAT (centralised, devolved or hybrid approach) we will help you achieve significant cost savings whilst improving ICT delivery, working with you to understand your specific needs; building a truly flexible support package.
To help ensure your network is both robust and secure, by providing expertise and access to industry-recognised processes, our support packages can be created to either fully manage your ICT (external) or support your current in-house team (internal).
Build my support package
How MATS can drive consistency and make cost savings using ICT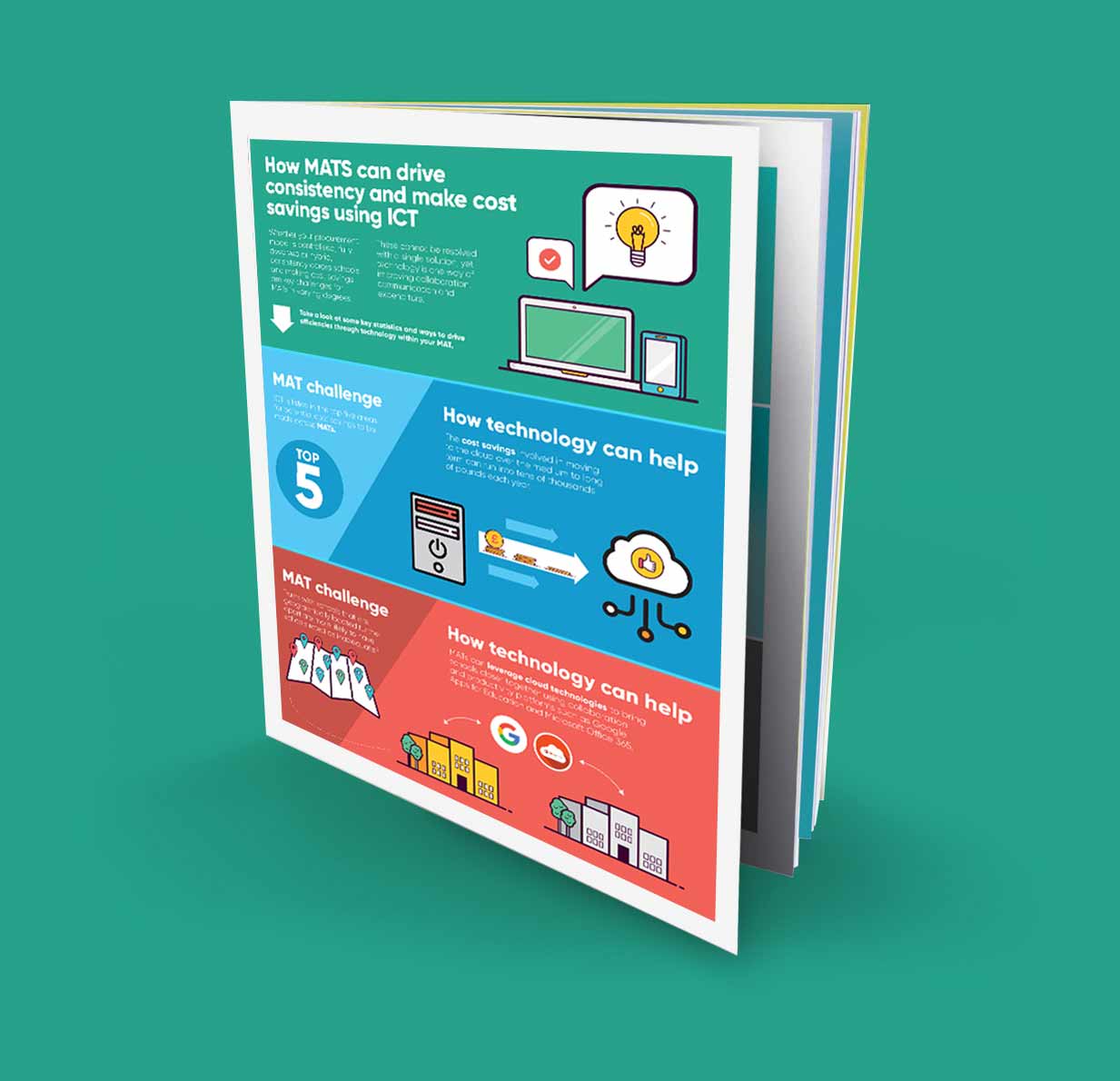 This infographic explains how MATs can drive consistency and make cost savings using ICT.
How can I find out more?
ICT Health Check Tool
Take advantage of our free, no-obligation ICT health check to explore the current strengths and weaknesses of your ICT provision.
Meet us at an event
Bringing you the best of our experts, new knowledge, product insight and free CPD and networking.
Our Accreditations
Working with RM Education you can be assured that you will receive a high-quality service alongside our expertise and knowledge of supporting schools with their ICT. Our school ICT services are backed up by a range of educational and technology accreditations and partnerships.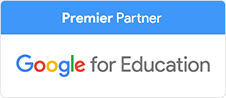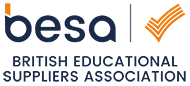 back to top button