Primary and SEND Schools
RM Education helps thousands of schools save time and money and improve the impact of technology on both teaching and learning. With our long-standing expertise and experience we can help your school achieve better performance and outcomes.
We know that ICT for your school needs to be able to assist students from the early years through to preparation for their move to secondary school. We focus on helping your teachers to teach and pupils to learn through the design and delivery of solutions for the use of technology in your school.
RM is the trusted advisor and valued partner to thousands of schools. We connect schools with super-fast and safe broadband. We make teaching and learning apps and provide essential infrastructure hardware. We also offer the UK's leading cloud management information system (MIS) solution to help you make the most of your data.
Why should I choose RM Education?
Reduce costs
Reducing the level of onsite support required, our expert engineers remotely manage a wide range of ICT support activities, for example routine maintenance and ensuring your network is protected, including anti-virus updates.
This will free up time for your ICT team to provide a more proactive, hands-on service to end users; supporting pupils and staff in the classroom.
Use our savings calculator
"We have made a £2,000 saving on IT support with RM, but for us it's not just about the cost as RM also provides a more 'all round' service compared to our previous provider. We can get answers out of school hours and find this reduces frustration of staff. Because the RM service is proactive there are fewer calls being logged, we are getting faster resolutions to issues, and problems with overly long user logon times have been fixed."
Increased reliability
To provide you with peace of mind and to ensure you can always access your data, we monitor your ICT system 24 hours a day, 7 days a week (even during school holidays).
Our remote engineers perform over 150 daily checks covering a number of technologies including:
Backups
Disk space
Printers
Slow user logon times
Server responsiveness
We also scrutinise your network, detecting issues before they become major problems.
To minimise any impact on teaching and learning, as well as reducing your technician's workload, we will proactively fix over 50% of these issues remotely before your school day begins.
Enhance the use of ICT both in and outside of your classroom
As technology becomes increasingly embedded into the everyday curriculum it is becoming more important to have access to technology that will provide the best learning outcomes for your pupils.
We can help you facilitate learning outside of the classroom, including activities in the school grounds, dramatic productions and concerts, after-school clubs and groups, sporting activities and educational visits.
If you and your teachers have an exciting vision for extended/flipped learning in your school which your current ICT resource can't support, we can help.
We support your school ICT team
Providing reassurance and support to deal with any issues that may arise in your school, our experienced engineers are available when you need them.
To ensure the security of your network and the safety of your pupils, our networking, security, safeguarding and software experts are available to provide advice and guidance.
How much of my ICT support should be managed internally and externally?
To help you achieve significant cost savings whilst improving ICT delivery in your school, we will work with you to understand your specific needs; building a truly flexible support package.
To help ensure your network is both robust and secure, by providing expertise and access to industry-recognised processes, our support packages can be created to either fully manage your ICT (external) or support your current in-house team (internal).
Build my support package
"For the majority of problems we deal with, the remote support team are fantastic. We log problems via email and they address them really quickly. I have been really impressed with how a problem is escalated, where necessary, to the remote support individual with the technical know-how to resolve issues."
How can I find out more?
ICT Health Check Tool
Take advantage of our free, no-obligation ICT health check to explore the current strengths and weaknesses of your ICT provision.
Meet us at an event
Bringing you the best of our experts, new knowledge, product insight and free CPD and networking.
Our Accreditations
Working with RM Education you can be assured that you will receive a high-quality service alongside our expertise and knowledge of supporting schools with their ICT. Our school ICT services are backed up by a range of educational and technology accreditations and partnerships.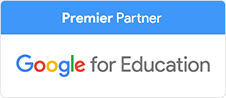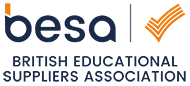 back to top button