Secondary Schools
RM Education helps thousands of secondary schools save time and money and improve the impact of technology on both teaching and learning. With our long-standing expertise and experience we can help your school achieve better performance and outcomes.
We know that ICT for your school needs to prepare students for the next stage of their lives such as employment or higher education. We focus on helping your teachers to teach and students to learn through the design and delivery of solutions for the use of technology in your school.
From flexible ICT support, teaching and learning apps and essential infrastructure hardware; to providing a safe and reliable network and progressive cloud management information system (MIS) solution, RM Education is the trusted advisor and valued ICT partner to thousands of secondary schools.
Why should I choose RM Education?
Reduce costs
Reducing the level of onsite support required, our expert engineers remotely manage a wide range of ICT support activities, for example routine maintenance and ensuring your network is protected, including anti-virus updates.
This will allow you to utilise your ICT team for more proactive or project work, or to reduce your staff overheads.
We will also work with you to continually drive down costs through moving more services and applications to the cloud, reducing hardware maintenance costs and taking advantage of free-to-education resources like G Suite.
Use our savings calculator
"I would recommend a flexible service to other schools in place of bringing the service in-house. It is all about peace of mind to ensure your network has the backup support required. However, to be successful you need a partnership with clear focus, accountability, good communications and the right relationship, and we have all of this with RM Education."
Increased reliability
To provide you with peace of mind and to ensure you can always access your data we monitor your ICT system 24 hours a day, 7 days a week (even during school holidays).
Our remote engineers perform over 150 daily checks including:
Backups
Disk space
Printers
Slow user logon times
Server responsiveness
We also scrutinise your network, detecting issues before they become major problems.
To minimise any impact on teaching and learning, as well as reducing your technician's workload, we will proactively fix over 50% of these issues remotely before your school day begins.
We will help you develop your strategy
To refine and develop your school's vision for ICT, we offer Strategy and Vision workshops.
This workshop will support your school in the creation of a bespoke, robust and impactful ICT strategy and roadmap. To realise your school's vision, your roadmap will identify and co-ordinate a programme of technical infrastructure and educational change projects.
Book a workshop
How can you make the most of the cloud?
To achieve greater scalability, reliability, value for money, user empowerment and collaboration, you can go 'server free' and move to the cloud. Your move to the cloud will remove the need for expensive servers that require maintenance, replacement and large amounts of energy expenditure and allow you to take advantage of online applications. Internet-based or cloud hosting also helps to reduce costs, simplify access and improve both communication and collaboration for all users.
In using the cloud your teachers and administrators can use services and applications for:
Planning
Assessment
Teaching
Communication
Record keeping
Secure financial management
Secure data management
Find out more
"The cloud, for us, is flexibility. We're using Microsoft software, OneNote - we use that extensively in our lessons - but you'll see students making notes, taking photographs, and they may do a work experience, they may do an employer-led project and you'll hear the teachers say, 'Fire up your OneNote, put it on OneNote,' and it's becoming a language within the UTC rather than, 'Put it in your notebook or your exercise book.' It's really transformed the way we're working."
Enhance the use of ICT both in and outside of your classroom
As technology becomes increasingly embedded into the everyday curriculum it is becoming more important to have access to technology that will provide the best learning outcomes for your students.
We can help you facilitate learning outside of the classroom, including supporting your teachers in using ICT as a tool to improve outcomes and raise attainment.
We achieve this through CPD, training and access to our specialist Educational Consultants.
We support pupils and staff with their daily use of ICT. With over 50% of calls resolved remotely, RM engineers can make themselves available to deliver both informal training sessions and classroom support. They can help users learn how to use a new piece of software or assist teachers with the delivery of ICT or coding lessons.
If you and your teachers have an exciting vision for extended/flipped learning in your school which your current ICT resource can't support, we can help.
"Our technician, Yasir, is fantastic…he will go out of his way to support staff. He has recently supported me in a Year 13 lesson to help explain networking to the students. They too were extremely pleased with his help and support."
We support your school ICT team
We will provide experienced engineers, available when you need them, giving your ICT team both reassurance and support to deal with any issues that may arise in your school.
To ensure the security of your network and the safety of your students, our networking, security, safeguarding and software experts are available to provide advice and guidance.
How much of my ICT support should be managed internally and externally?
To help you achieve significant cost savings whilst improving ICT delivery in your school, we will work with you to understand your specific needs; building a truly flexible support package.
To help ensure your network is both robust and secure, by providing expertise and access to industry-recognised processes, our support packages can be created to either fully manage your ICT (external) or support your current in-house team (internal).
Build my support package
How can I find out more?
ICT Health Check Tool
Take advantage of our free, no-obligation ICT health check to explore the current strengths and weaknesses of your ICT provision.
Meet us at an event
Bringing you the best of our experts, new knowledge, product insight and free CPD and networking.
Our Accreditations
Working with RM Education you can be assured that you will receive a high-quality service alongside our expertise and knowledge of supporting schools with their ICT. Our school ICT services are backed up by a range of educational and technology accreditations and partnerships.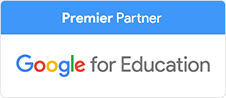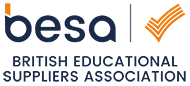 back to top button