RM Vantage
Empowering the next generation
through a transformative approach
to technology
RM Vantage provides schools and trusts with a tailored, affordable and comprehensive technology solution that will continue to evolve with your needs.
Having solely served the education sector for 48 years, our unrivalled expertise in technology product and service integration helps you improve the learning experience for your students and the working environment for your staff.

RM Vantage helps schools with:
Transformation & Continued Evolution

Efficiency & Flexibility

Reliability & Support

Security & Online Safety
Developing a better, yet affordable, IT strategy

We undertake a full IT audit with you to review where you are now and develop a technology strategy that's based around the needs of your school community, to help you achieve your vision.

Improving staff skills and confidence using technology

With bite sized learner-led online courses, followed by expert face-to-face training and support, teachers can build their confidence with systems features that add a 'wow factor' to the lessons or simply save them time.

Continuing to evolve, harnessing the benefits of technology

We continue to work with you as technology develops to ensure you can evolve to make the most of it to best support your learners. Your physical space can evolve too, with 'going server-free' giving many schools precious space back.

Staff workload burden

Digital tools, clear systems and processes enable better collaboration amongst colleagues. Teaching staff can more easily share and re-use content or find another teacher's plans, in order to cover or re-purpose lessons.

Enabling remote working

Staff and students can access the files and systems they need anywhere, anytime, from their device of choice. From homework to online parents' evenings, staff CPD and PPA time – your staff are not tied to 'working from school' for the sake of technology.

Integrating multiple systems

RM Unify single sign-on enables staff and students to seamlessly access school management, teaching and learning apps including Microsoft and Google. This allows them to 'get the job done' without having to remember multiple log-ins.

Reliable and consistent connectivity

Redesigning your WiFi connectivity can ensure you have consistently robust online coverage wherever you are in the school, throughout the day.

Getting new devices

By spreading the cost of new hardware, schools can provide staff and students with the devices that they need and avoid having to worry about replacing them at different times.

Instant IT support

With remote IT support available whenever and wherever you are working from and engineers provided on-site when you need them most, we've got you covered.

Cyber security

We keep your systems secure and data protected from online threats including with anti-virus software. Training of staff on cybersecurity reduces the risk of potential vulnerabilities such as the risks in using USB drives for file transfer or poor password management.

Empowering students to navigate the digital world safely

Navigating the digital world requires knowledge, security and teaching. Through teacher training and systems configuration, your students can discover the world wide web without leaving the safe virtual environment of their school.

Avoiding unpredictable risks and costs from ageing technology

With balancing the budget an ongoing challenge, RM Vantage provides you with the reassurance that your device refresh needs, systems updates, ongoing training and support services are included in predictable and agreed yearly costs.
"Our servers were 8-9 years old and were getting full – yet no one knew what was on there. Technology had moved on, but we hadn't.

Whilst everything worked, it was more by luck than judgement. We simply did not have an IT strategy."
"For me, this came across as a solution-led proposal – not sales-led. It showed how staff could save time, freeing them up to do the rest of their job better."
Recent webinars (registration required)
Register for RM's free virtual event EduSummit '21 to access webinars from guest speakers including from the NSPCC and NASEN technology experts from RM, Microsoft and Aruba and hear from schools and trusts directly.

Leaving no learner behind: Utilising technology to support all learners – a customer story with Forest Federation

James Tebworth, Business Development Manager, RM and Forest Federation of Primary Schools
Hear directly from the Forest Federation of schools on their transformation of ICT and the effects this has had on teaching, learning, work-life balance and keeping the schools connected during COVID-19. We will look at this through the eyes of different roles throughout the school, including a student, to get the full picture.

Effective technology strategy: Empowering the next generation through a transformative approach to technology


Martin Pipe, Head of Service Design, RM and Michael Oakes, Product Manager, RM
There is a real opportunity for technology to become a great enabler in education, an opportunity that could be missed if we don't implement it in a way that truly helps schools and trusts. We'll be discussing how changes in the technology landscape have pushed the boundaries of what's possible for schools and how building a technology strategy with a user-centric approach can ensure schools realise the maximum benefits from their technology investments whilst also delivering sustainable social value.
Register free to access all the webinars from the RM EduSummit held in May 2021.
Related articles
February 2021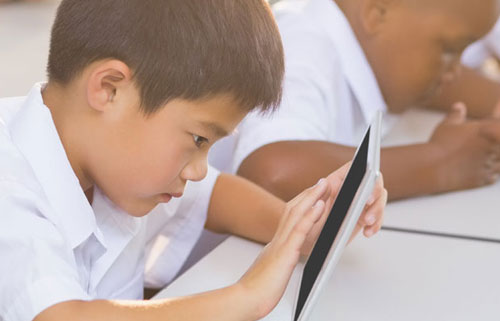 February 2021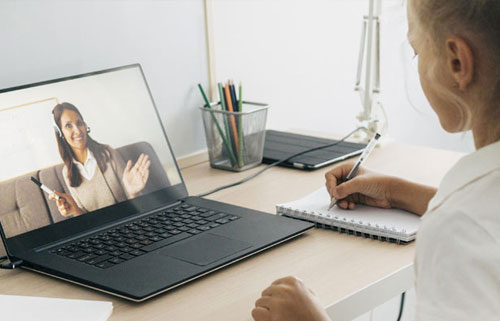 back to top button