Partner
Programme

Some things make
more sense connected
Become an RM Education partner and collaborate with the trusted UK leader in ICT for education, whilst creating an opportunity to expand your product portfolio, improve customer loyalty and grow your business.
We've made it simple for you to partner with us – with a flexible and generous partner programme delivered by a dedicated team, you'll feel supported every step of the way. We work with you to understand what works
for you and your schools.
Join the dots with the RM Partner Programme
RM offer us scalable solutions across a breadth of products and services that we can opt in and out of… that's where RM give us the advantage that allows us to offer our schools real choice

As a trusted advisor to your customers you'll understand the increasing technology requirements of today's schools. By partnering with us you will have access to technology, software and solutions designed exclusively for education that can be provided with your local support and specialised services.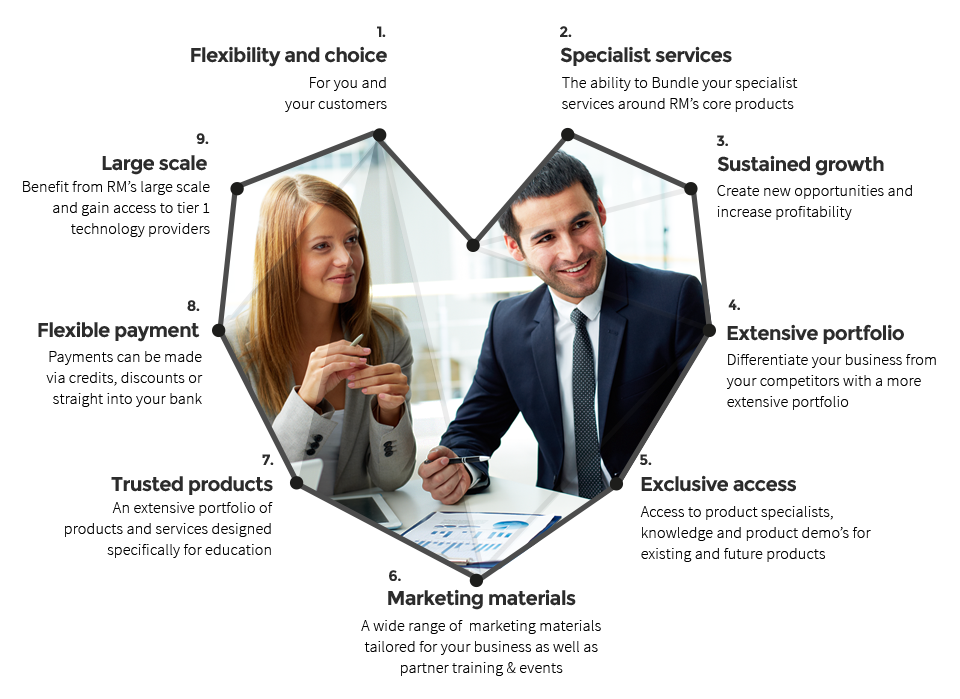 Every one of our partners is different with specific objectives and needs. That's why we offer a range of flexible models to suit the needs of your organisation and your customers.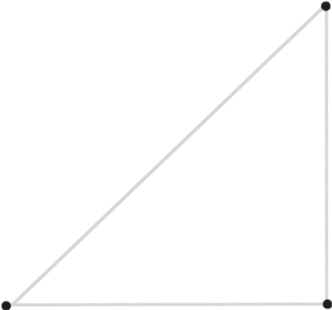 It really is simple. With our easy-to-use referral partner portal, simple commission structure and automated payments or credits, the RM Partner Programme is a great way to earn reoccurring revenue that can be used to build your business, fund your teams ongoing CPD or to offer additional value back to your customers through complimentary products and services.
You have as much or as little involvement as you want. We work with you and/or the school to evaluate the right solution to meet their requirements. If this results in an order, you get rewarded! Told you it was simple.
Partnering with RM has increased our reputation with our schools and allowed us to deliver real cost savings … it's really a win win

We only work within education so we develop our products and services focussed on offering the best solution for schools and providing best value. By working with RM you can give your schools access to our extensive product range bundled with the local support and services that your customers value. The RM Partner Programme is for organisations that have a close and trusted relationship with schools and have the success of their customers at the core of everything they do.
Some of the types of organisations we currently work with are:
People who share the same passion and values as RM Education in making technology work for education;

Current support partners who are looking to expand their product portfolio and deepen their relationships with their schools;

Local authorities and MATs;

Educational software providers, training consultants and social enterprises who often have people coming to them for advice and recommendations for delivering improved teaching and learning;

...and anyone else who'd like to spread the word about RM and get rewarded in return for their efforts.
If you'd rather provide consultation, configuration, training and support services and earn ongoing revenues, our Reseller or Premier Support Partner programmes might be for you – get in touch. back to top button